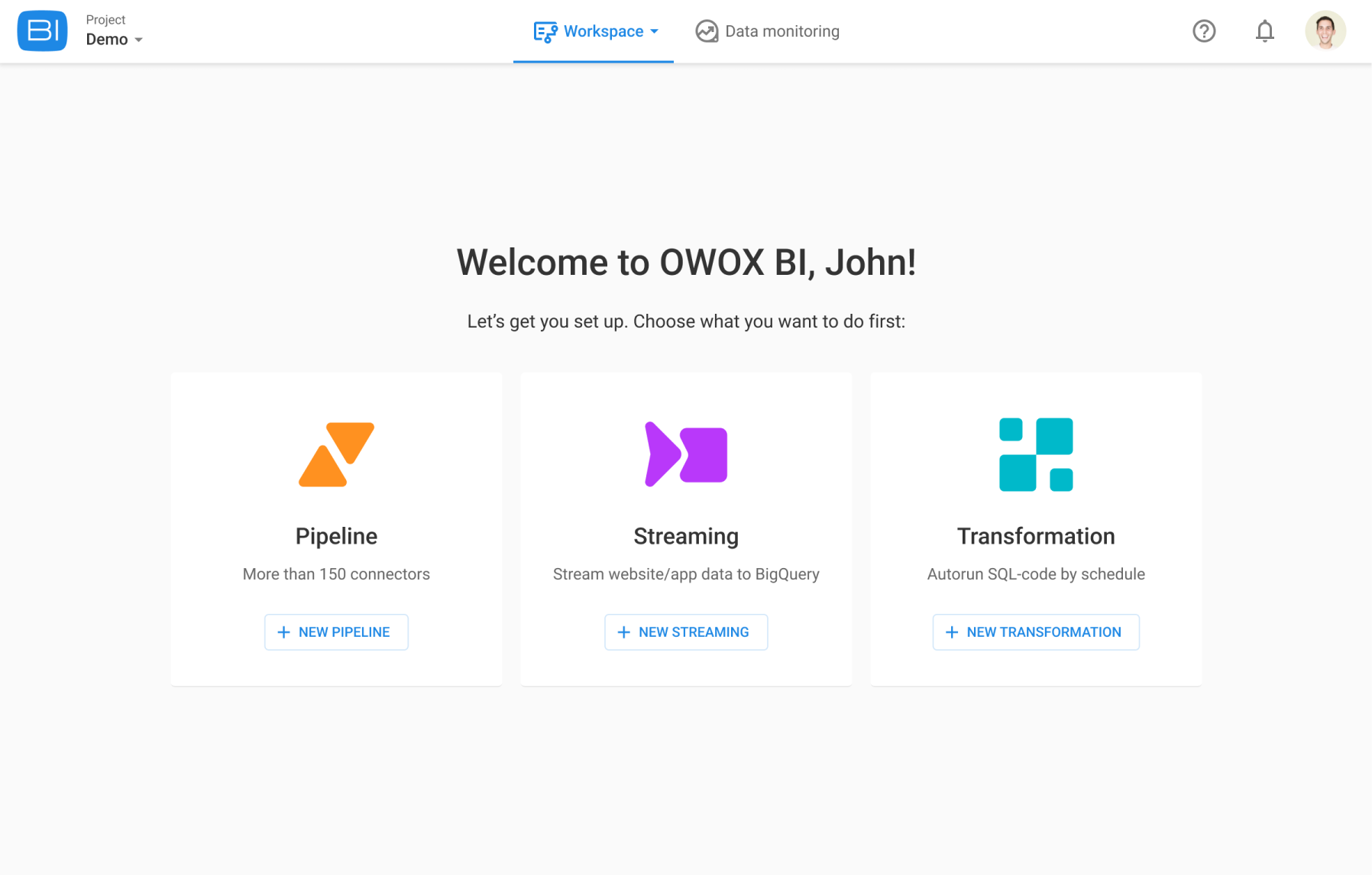 The OWOX BI project is the Workspace-based interface for the centralized management of your OWOX BI products. Here you can:
In the header, you can see the Project name prominently displayed, helping you quickly identify the current project you're working on.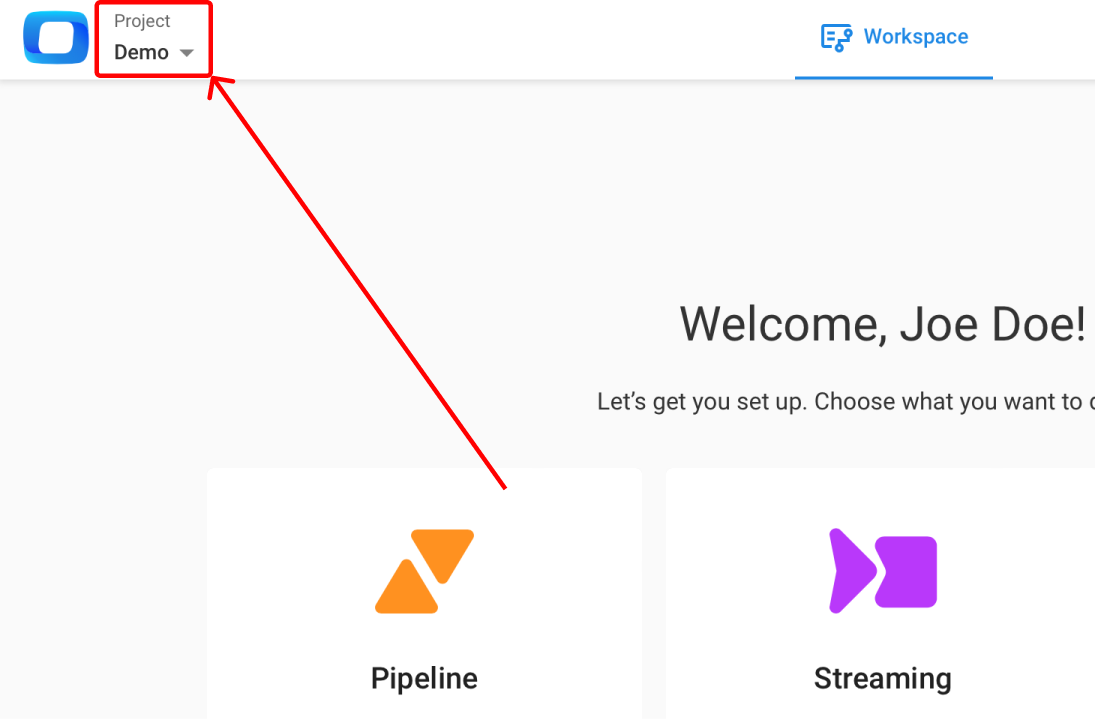 Click on the Project name, and you will see a context menu. For instance, here you can find a link to the Project settings page.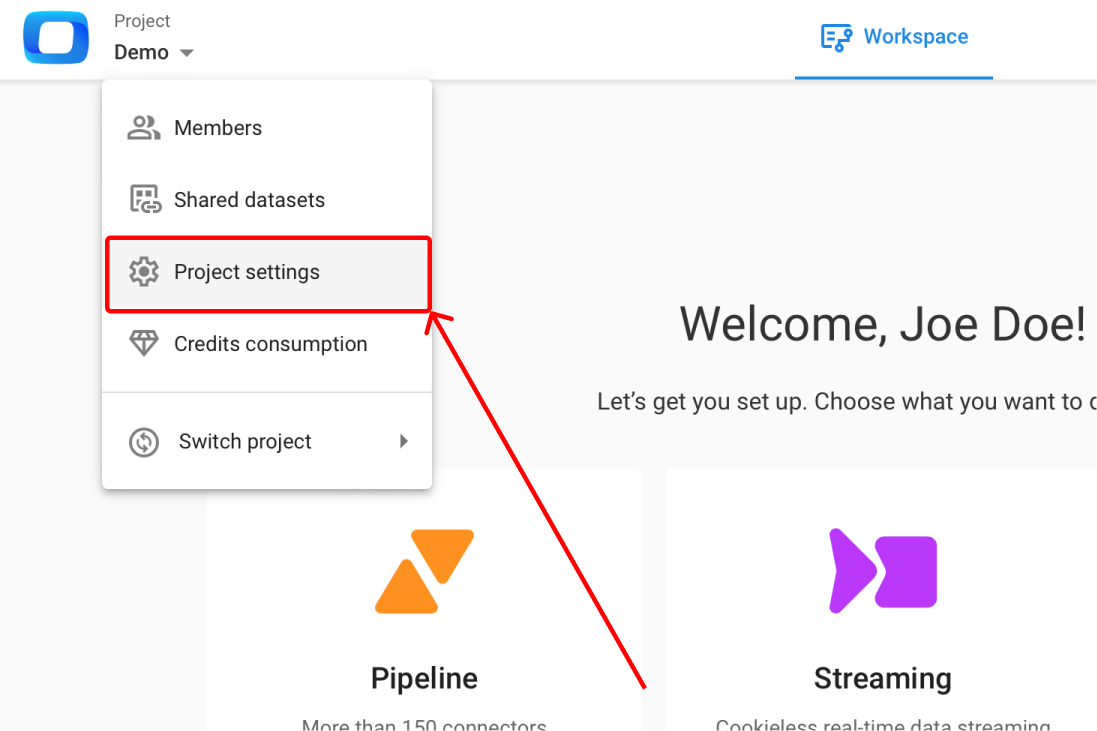 If you have access to multiple OWOX BI projects, you can use this menu to switch between them.
Project settings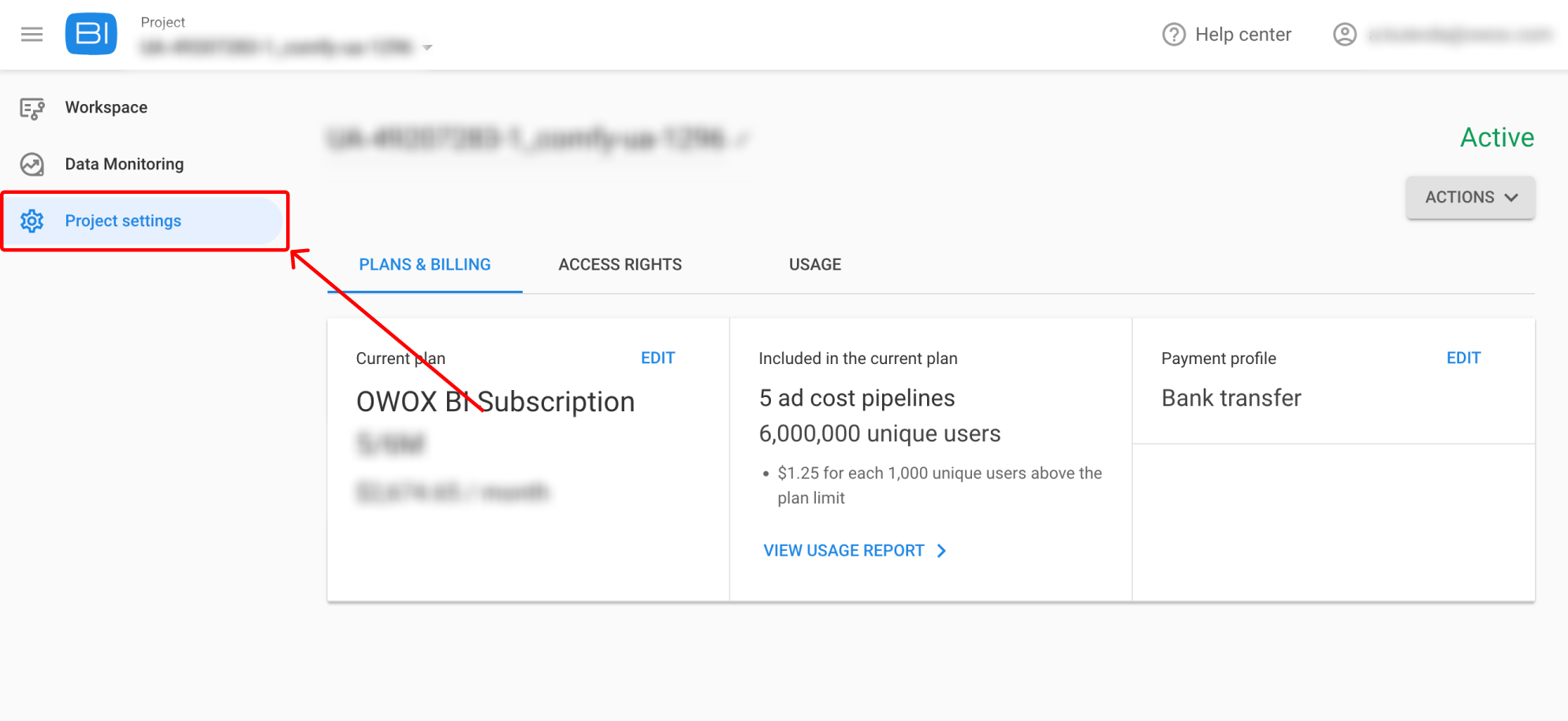 Each OWOX BI project is created and configured individually. On the Project settings page, you can manage:
Project name (click on the name to change it);
Subscription details (tab Plans & Billing):

Name of your Current plan;
Monthly fee;
Number of Pipelines and Unique users included in the current plan;
Payment method. Read more about billing;
List of invoices (available for Card payment method);

List of users with access to the project (tab Access rights). Read more;