Access rights to OWOX BI projects
There are three types of user access rights to OWOX BI projects:
Administration: a user has full access to all the settings and contents in the project.
Editing: a user can create, modify, move, and delete data pipelines and models. Can't make changes to the billing settings and manage other users' project access rights.
View and analysis: a user can view pipelines and models, and work with Smart Data. Can't make any changes.
A user who creates an OWOX BI project automatically gets the "Administration" access rights.
How to add a new user to a project
ImportantOnly users with Administration access rights can add a new user to the OWOX BI project and assign their access rights.
1. Go to the Project settings page: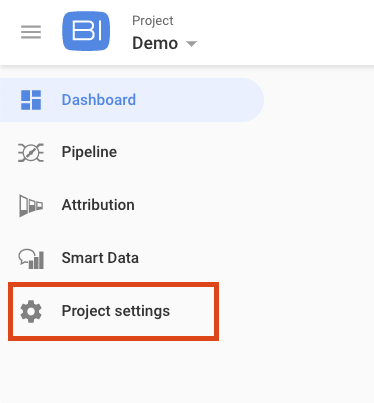 3. Go to the Access Rights tab, and make sure you have the Administration access rights. Then click New user: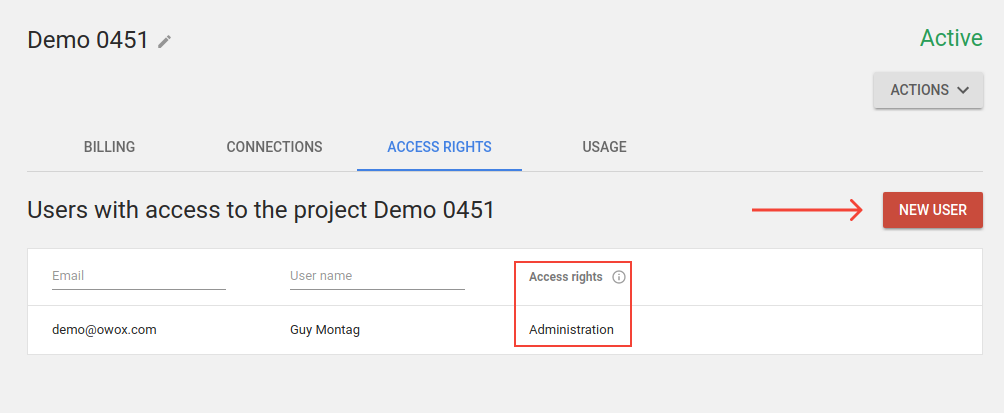 3. Enter the Email of the user you want to add to the project and assign the Access rights for them:
4. Click Add.
You'll be able to manage the access right of the user in the Access Rights tab at any time.