To change your subscription plan, navigate to the Project settings > Plans & Billing tab. Click the Edit button: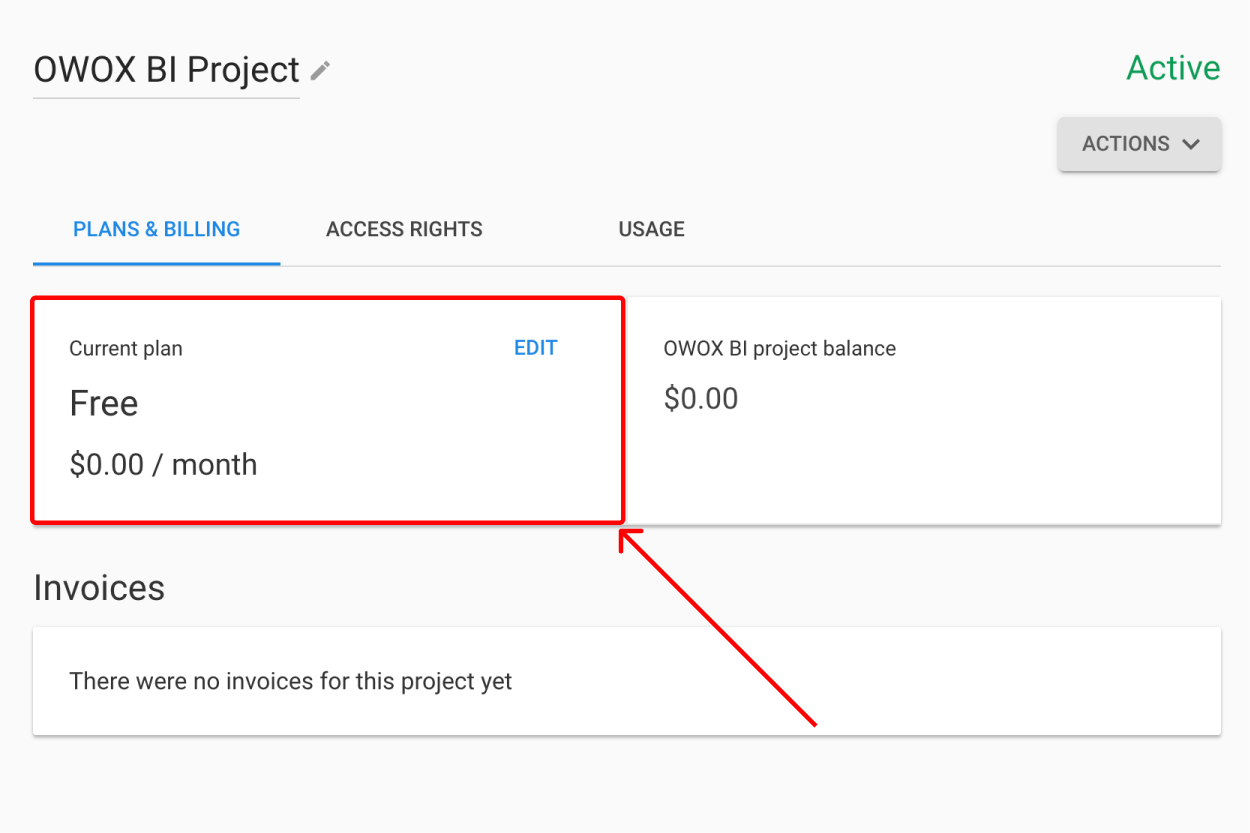 On the next screen, you will find a list of available plans, along with your current plan. You can choose a different plan here that meets your needs.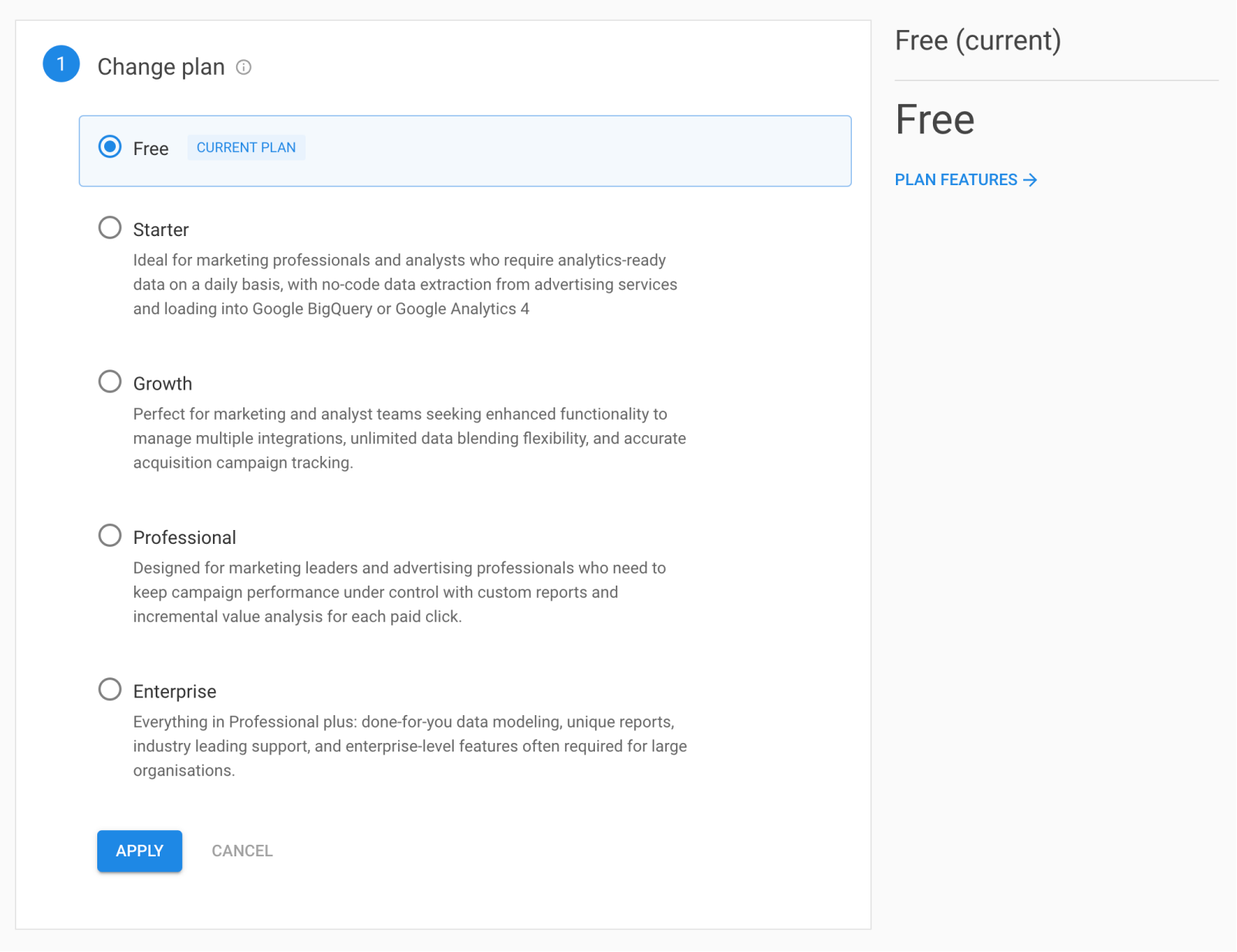 Step 1. Choose a new plan. For example, you hit the 'Starter' plan: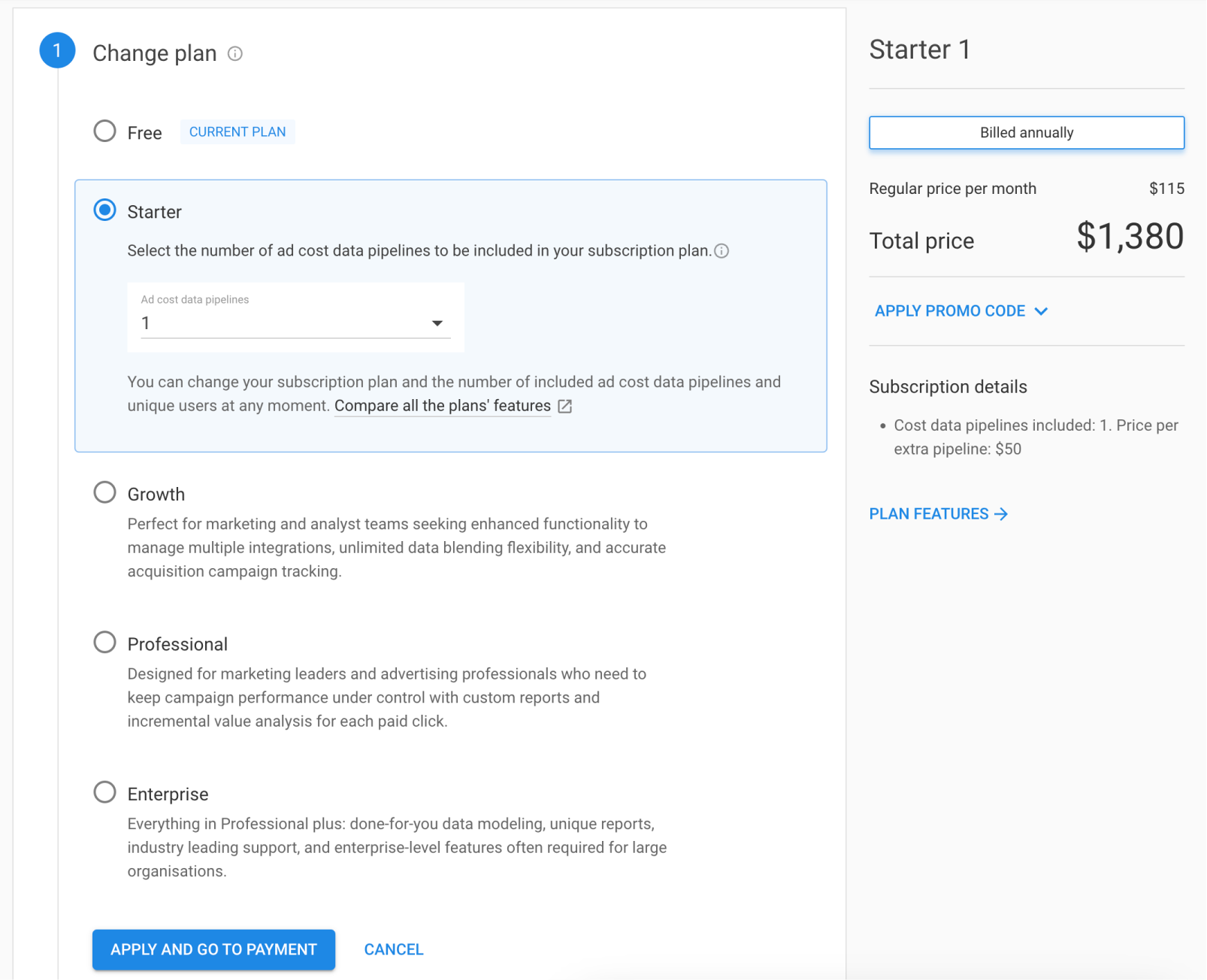 To review all the features included in a certain plan, select this plan on the left-side menu, then click Plan features. At any time, you can switch to a different plan.
To proceed to the next step, click the 'Apply and go to payment' button.
Step 2. Enter your payment details if you select a paid plan. The plan cost will be collected from the payment card you provide here.
Also, you need to specify your billing address and tax status. Your country of residence and tax status determine the taxes added to your charges and the types of documents that you receive.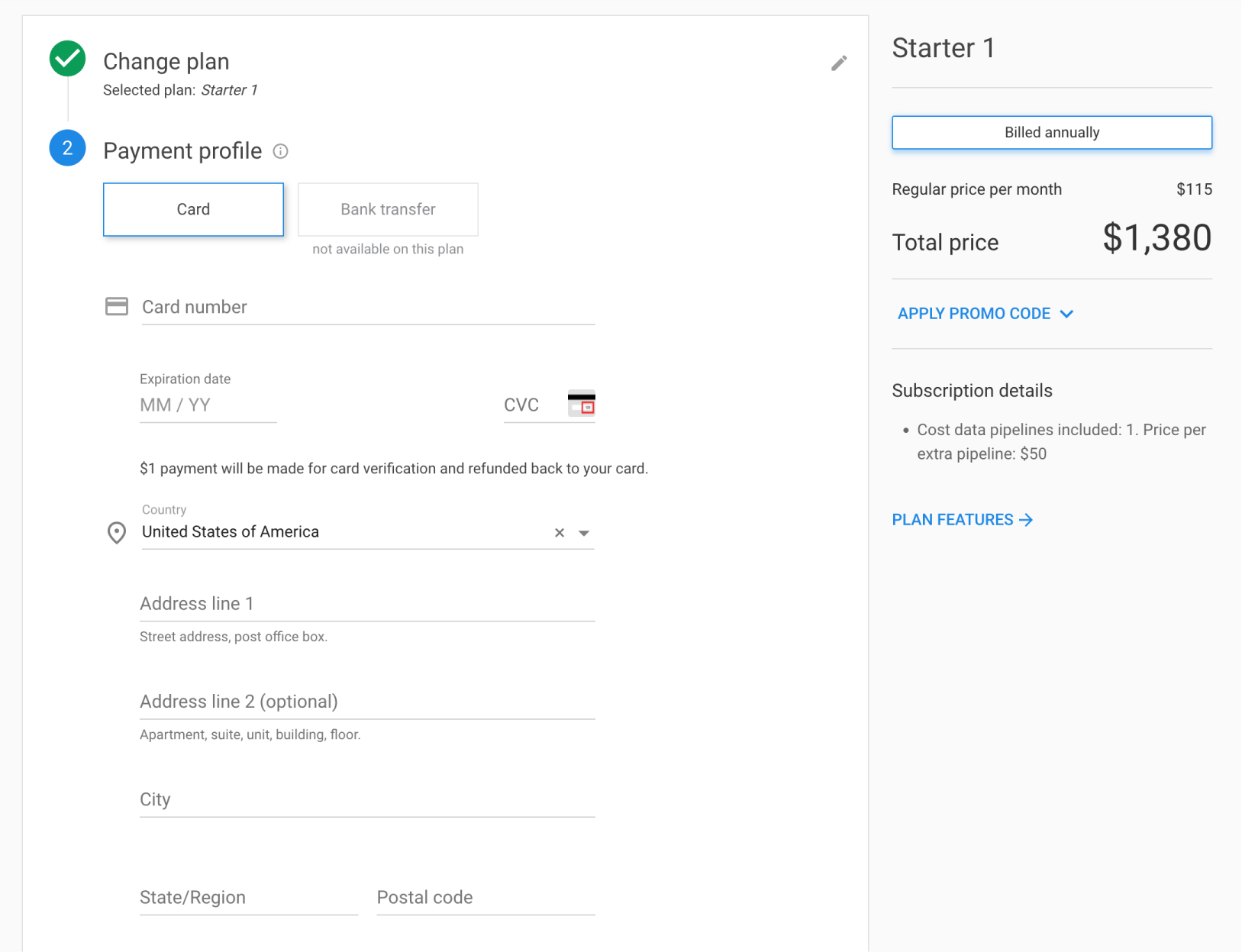 To apply the changes, click Save.
If you switch to a more expensive plan before the reporting period ends (month), your new subscription will be activated immediately. Still, you will be charged for the plan cost difference for the number of days left in the month. Please note that the number of active users for this month will be calculated based on your new plan terms.
If you switch to a cheaper plan, the changes will be applied on the 1st day of the following month.
Please note that OWOX BI provides a pre-paid service. To guarantee uninterrupted service work, make sure you have sufficient funds on your payment card before a new billing period starts.
The terms of the plan may change over time. Yet, your subscription will be served based on the terms that were valid at the time you subscribed.
OWOX reserves the right to automatically change the plan terms, but only to make the terms more favorable to a user.