Previously, we announced the upcoming changes to the user access system in OWOX BI projects. To remind, the new access system features three types of user access rights:
Administration: a user has full access to all the settings and contents in the project.
Editing: a user can create, modify, move, and delete data pipelines and models. Can't make changes to the billing settings and manage other users' project access rights.
View and analysis: a user can view pipelines and models, and work with Smart Data. Can't make any changes.
All OWOX BI project administrators had automatically got the "Administration" access rights. After that, we asked them to assign access rights to the rest of the users.
Starting today, the access to all OWOX BI projects is based only on the access rights assigned in OWOX BI and doesn't depend on user permissions in Google Analytics and Google Cloud Platform.
If you don't have access rights to the project or projects you are working with, please request them now as shown below: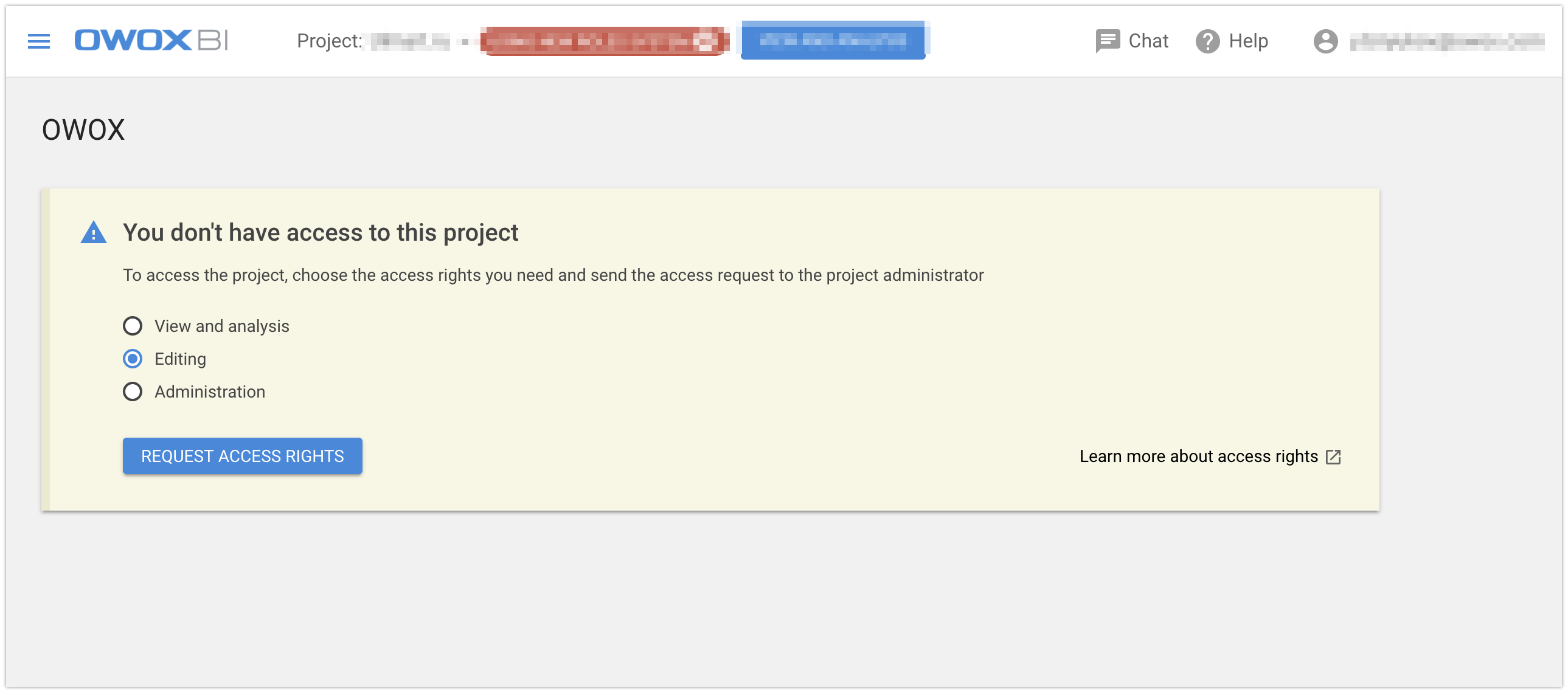 The project users with the "Administration" access rights will be automatically notified about your request via email.
If the project administrator doesn't provide you with access rights for your request, try to reach them directly or contact our support team.
If you're a project administrator, make sure please specify the level of access for users in the project you're administrating.
1. Go to the Project settings page: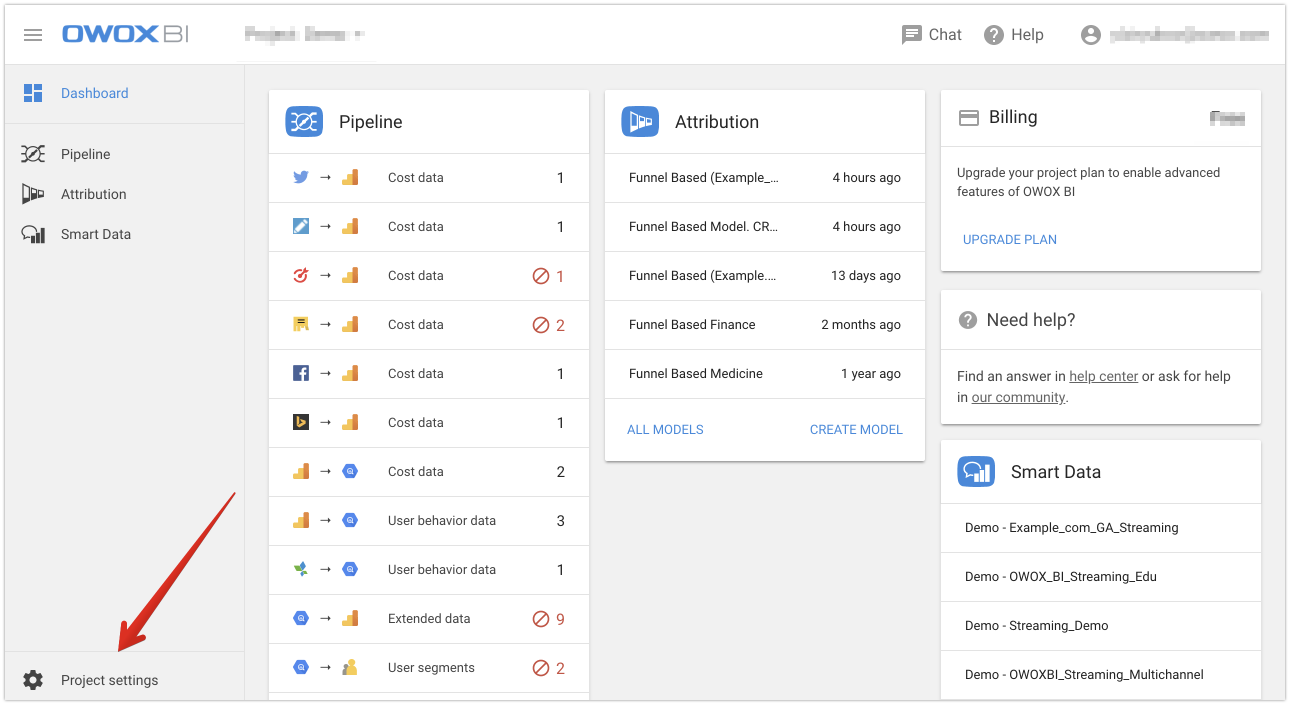 2. Open the Access rights tab: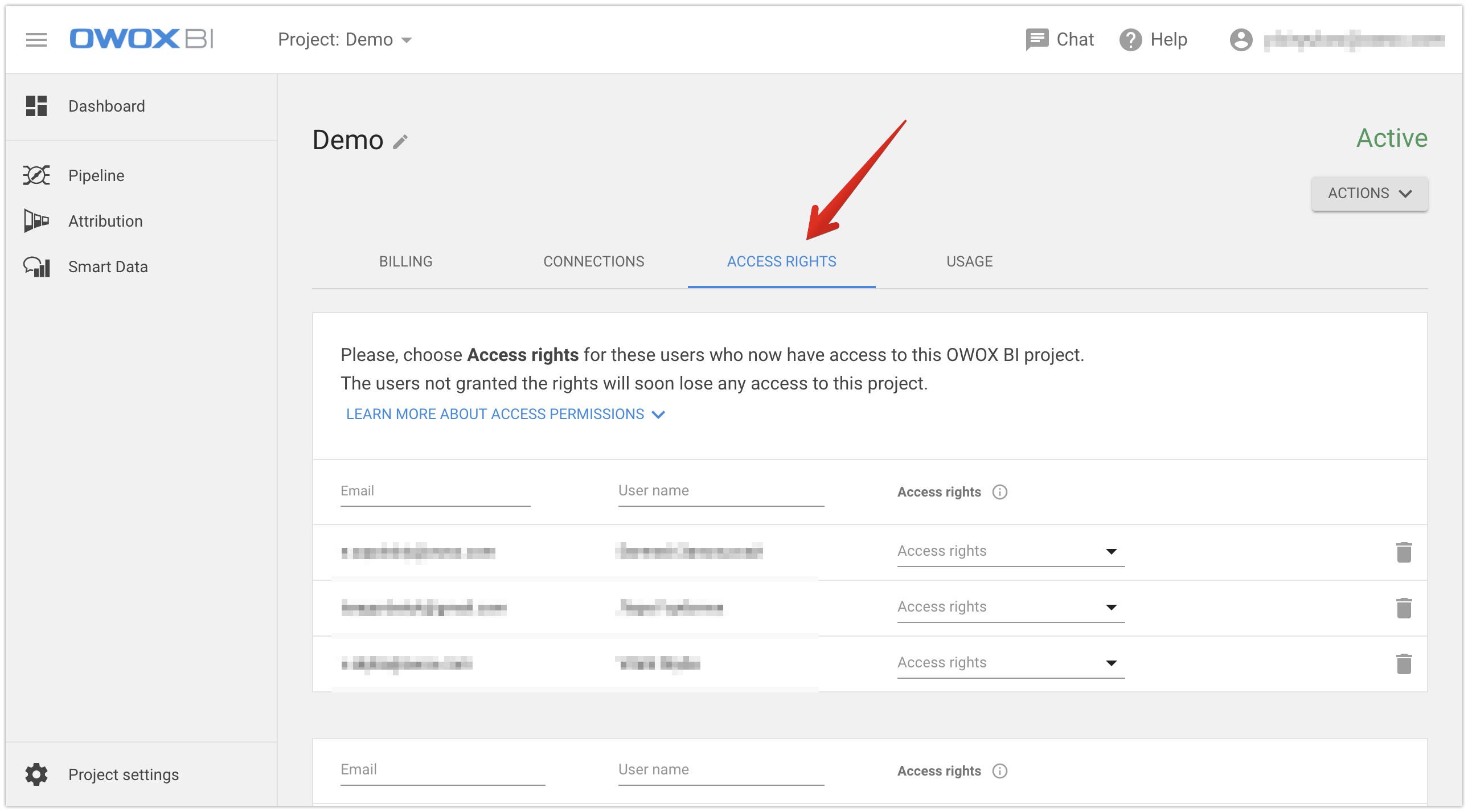 3. On the Access rights tab, specify the access rights for users in your project.
Important: To create Attribution models, Smart Data models, and pipelines that gather data to BigQuery, as well as edit data sources in the existing Attribution and Smart Data models, a user also needs access to the Google Cloud Platform project containing the source data.