We're excited to announce a powerful addition to the OWOX BI toolkit – Shortcuts! These versatile tools are designed to streamline your data management process and provide a clearer understanding of your data flow. Here's what's new: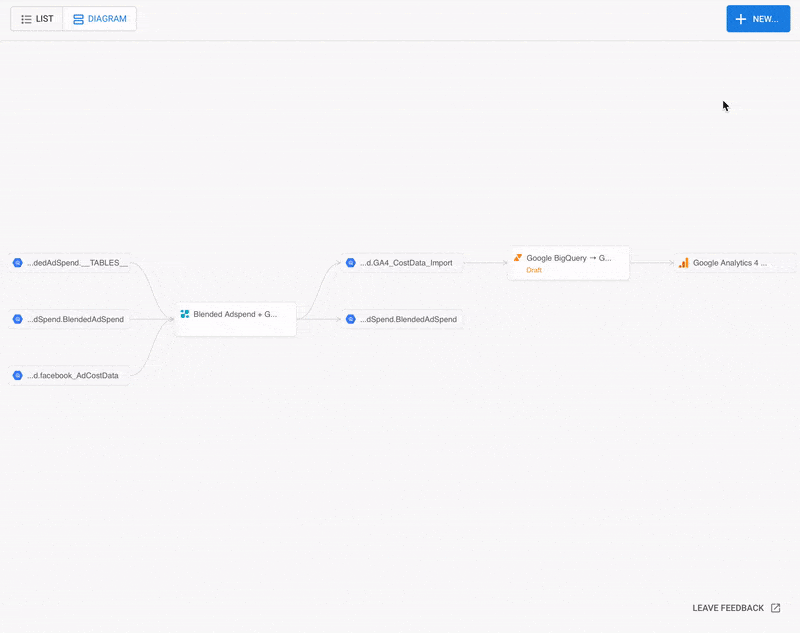 What are Shortcuts?
Shortcuts are now available within your OWOX BI project. They serve as a bridge between your external data sources and your analytics-ready data. With Shortcuts, you can easily add context, descriptions, and connections to your data, making it even more actionable.
How do Shortcuts work?
Shortcuts are a way to bring order to your data processing flow. You can create Shortcuts to represent data that resides outside of OWOX BI. This could be CRM data, order details, or any other external information.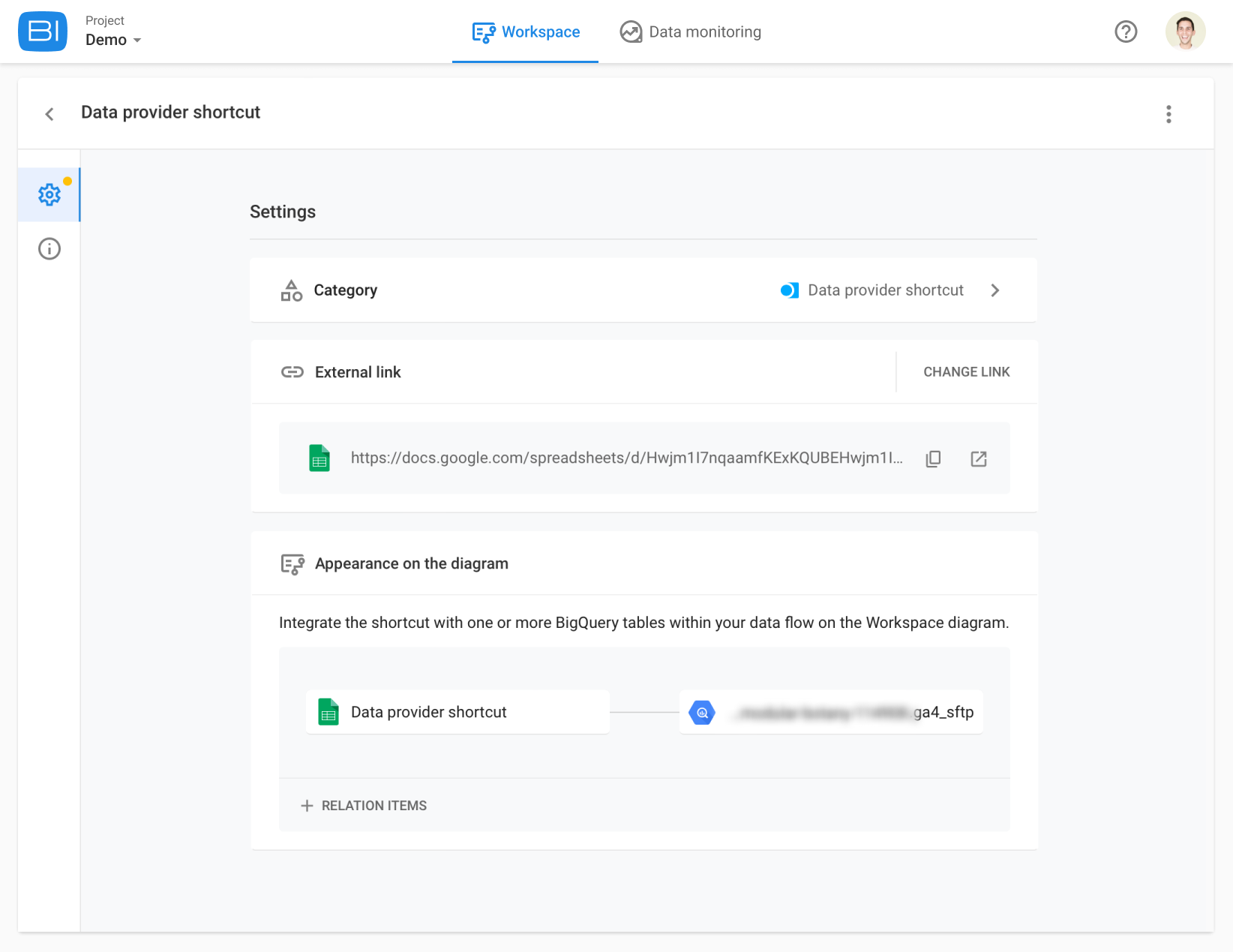 By creating Shortcuts, you can seamlessly integrate this external data into your OWOX BI project and use it for processing and generating insightful reports and dashboards.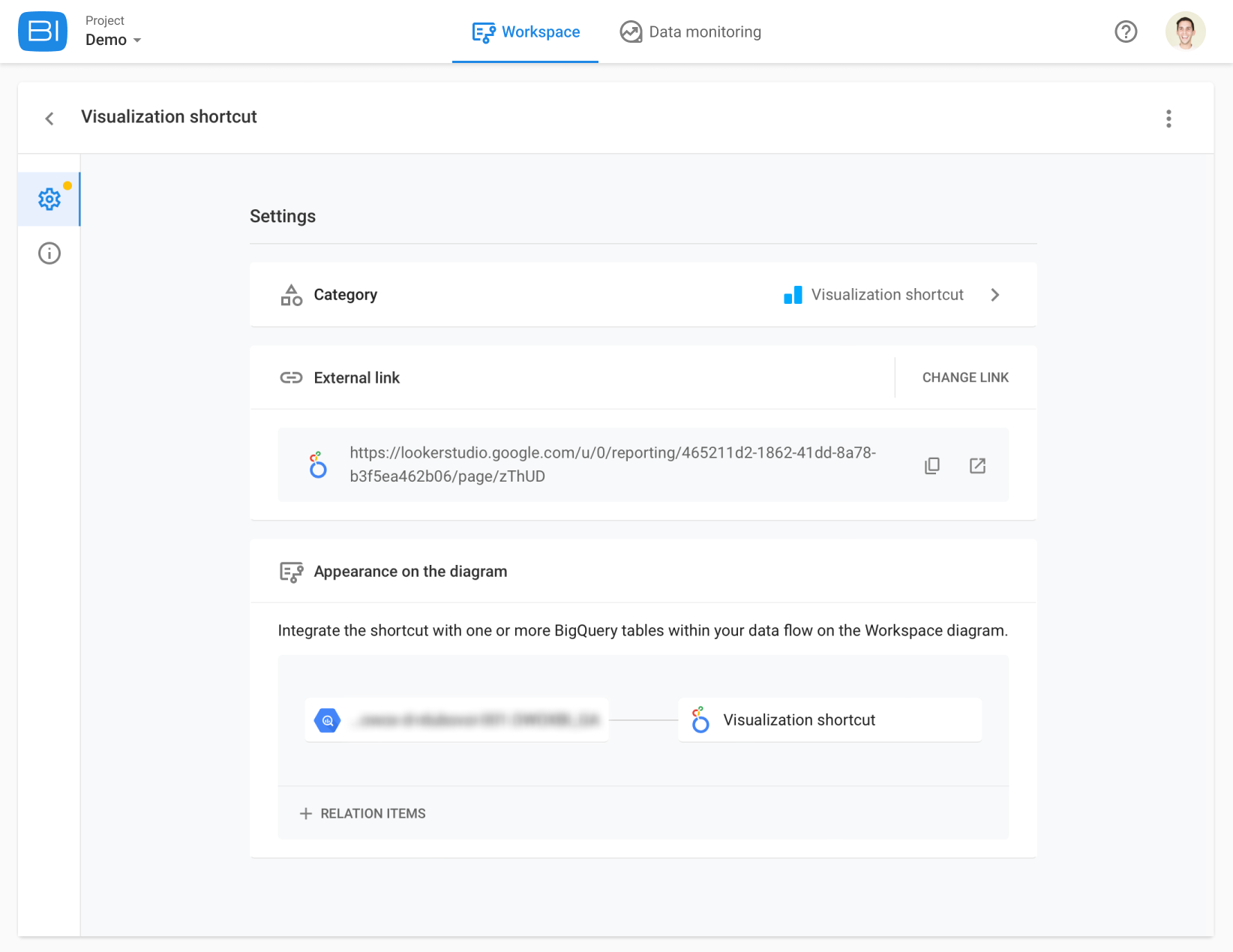 Key benefits
Enhanced understanding: Shortcuts help fill in the gaps in your data flow, allowing you to see where your external data is coming from and how it's being used.
Simplified connections: You can easily connect Shortcuts with other entities in your OWOX BI project, ensuring a smooth and logical data processing workflow.
Custom context: Add details like categories, external links, and descriptions to provide meaningful context to your data sources.
Getting started
Creating Shortcuts is a straightforward process. Just head to the Workspace page and click on "New..."

Choose the appropriate category – whether it's a Data provider shortcut or a Visualization shortcut. Add essential details, connect with external resources, and link them to your OWOX BI project entities.
Why should you use Shortcuts?
Shortcuts eliminate confusion and enhance data visibility. They let you effortlessly bring in data from outside sources, process it within OWOX BI, and create valuable reports and dashboards that drive your marketing insights.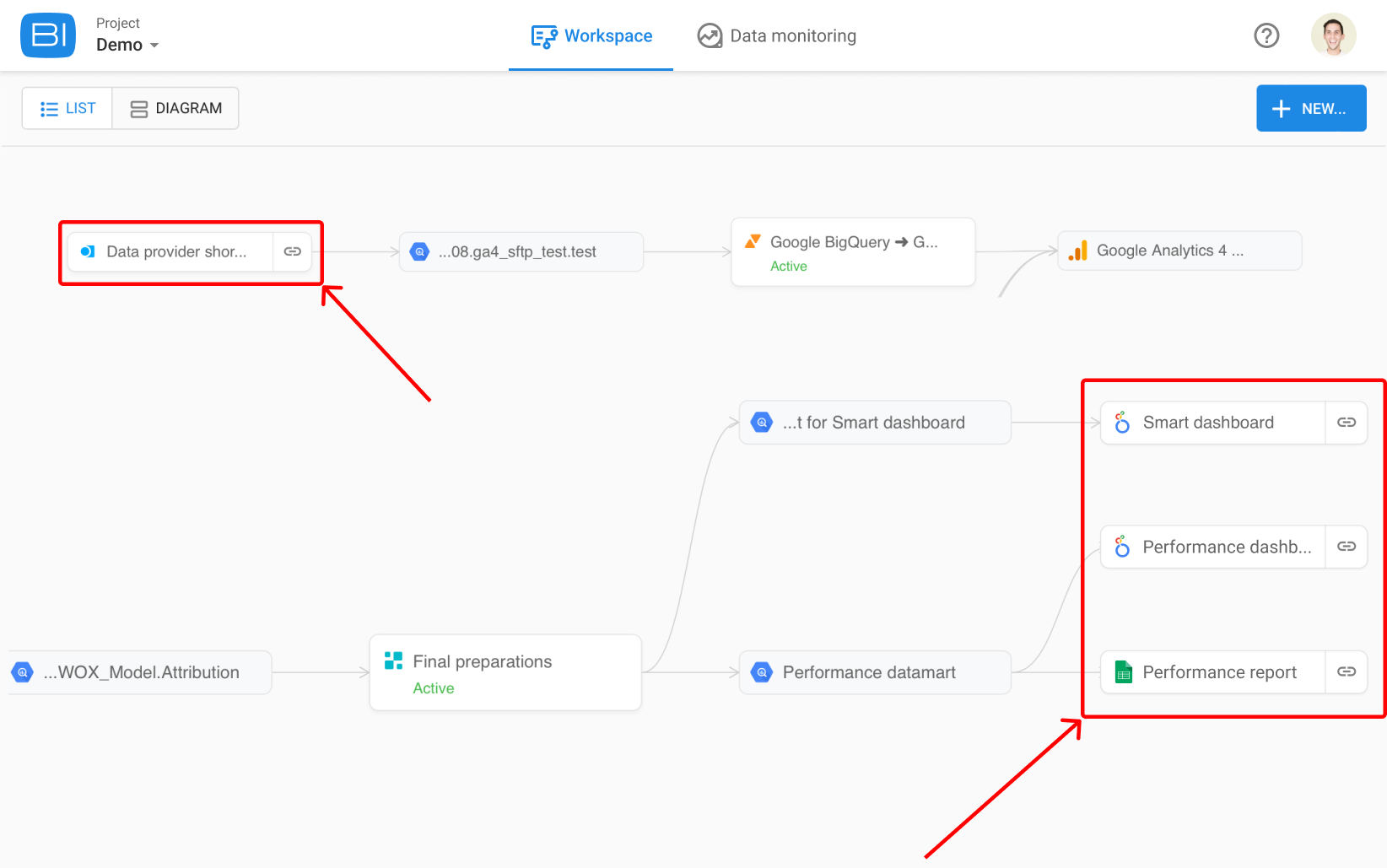 Have questions or feedback?
If you have any questions or feedback about using Shortcuts in your OWOX BI project, feel free to reach out to our Support Team at bi@owox.com. We're dedicated to making your data management experience even more efficient and insightful.
With Shortcuts, taking control of your data flow has never been easier. Try them out in your OWOX BI project today and experience the benefits firsthand. Stay tuned for more updates and enhancements as we continue to improve your OWOX BI experience.
Happy analyzing!