We are delighted to announce a recent update that brings significant improvements to our Workspace page. In response to user feedback and in line with our commitment to continuous improvement, we have added two new sections to the List view: Pipelines and Streaming.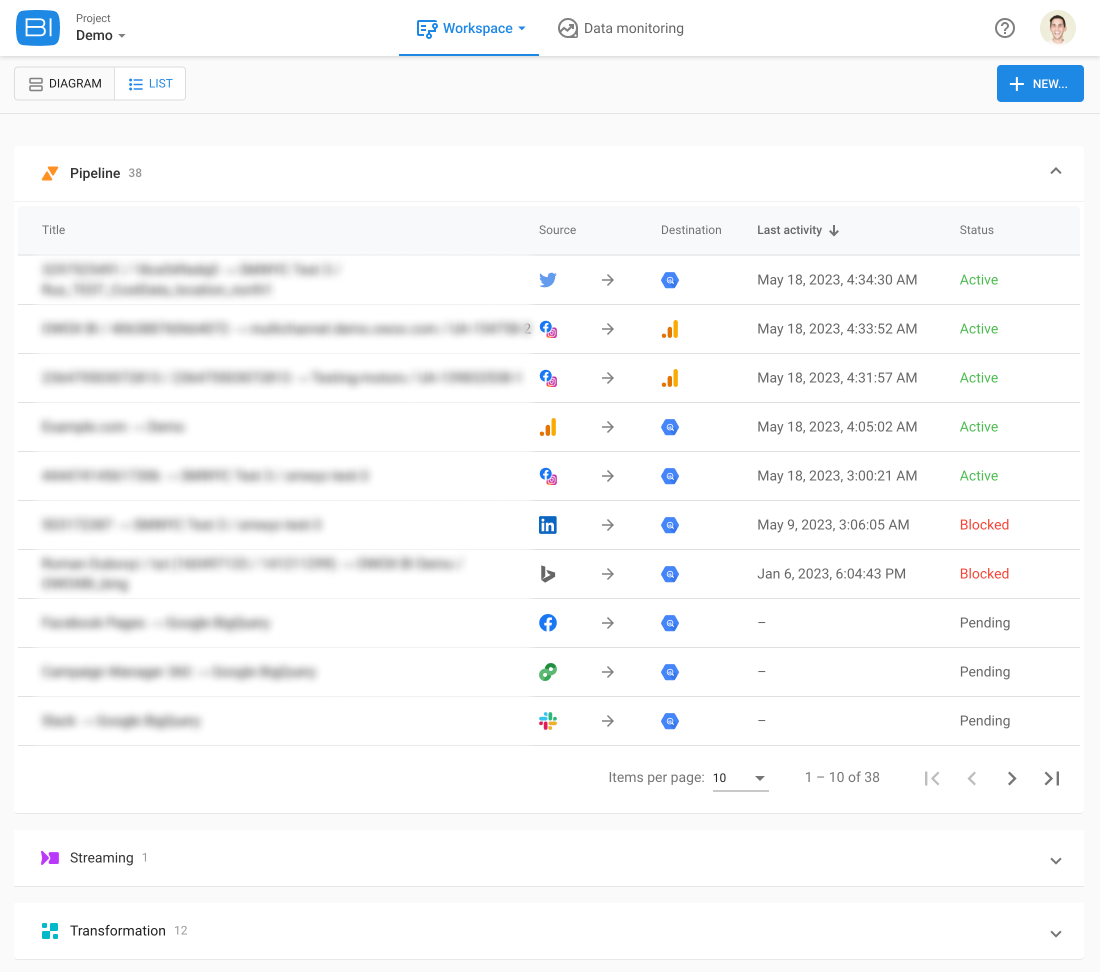 These sections allow users to conveniently monitor and manage their data Pipelines and Streaming processes from the Workspace page. The list provides essential information such as the title, last activity, and status columns for quick reference. This comprehensive overview enables users to gain valuable insights into the state and progress of their data operations at a glance.
Moreover, by clicking on any row in the list, users can effortlessly access the dedicated details page for the selected Pipeline or Streaming configuration. This streamlined workflow allows for effective troubleshooting, optimization, and management. Get more information about Workspace in our Help Center.
At OWOX BI, we are dedicated to continuous improvement, and your feedback plays a vital role in shaping our products. Please don't hesitate to reach out to us at bi@owox.com.
Thank you for choosing OWOX BI.