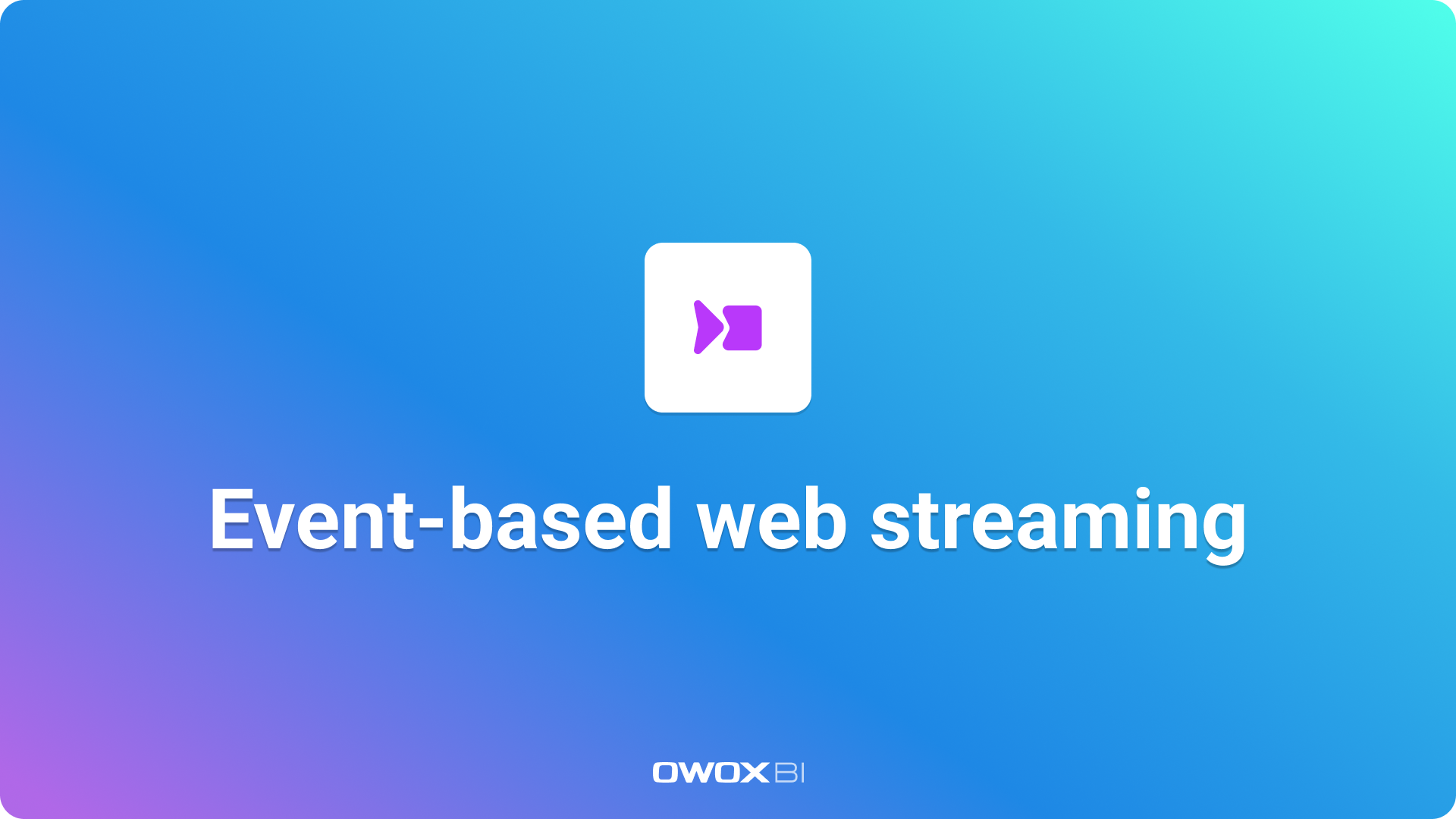 At OWOX BI, we understand the crucial role that collecting website user behavior data plays in marketing analytics. This data provides valuable insights into how users interact with a website and allow businesses to build the most valuable reports (e.g. funnel-based attribution reports). By leveraging this information, businesses can optimize their website performance, improve user experience, and make data-driven decisions that drive growth.
Introducing OWOX BI event-based web streaming
That's why we're excited to introduce OWOX BI Streaming, which makes it easier than ever for marketers to simultaneously collect event-based user behavior data from a website in both Google Analytics 4 and Google BigQuery.
Thanks to our simplified user flow, setting up a new GA4 event-based web streaming is now a breeze.
Simply specify the timezone and choose the destination BigQuery dataset, and you're good to go. Check out our step-by-step guide. Once you activate the Streaming, you can start sending events from your website to the OWOX BI Access point and check your 'events_intraday_YYYYMMDD' tables in BigQuery.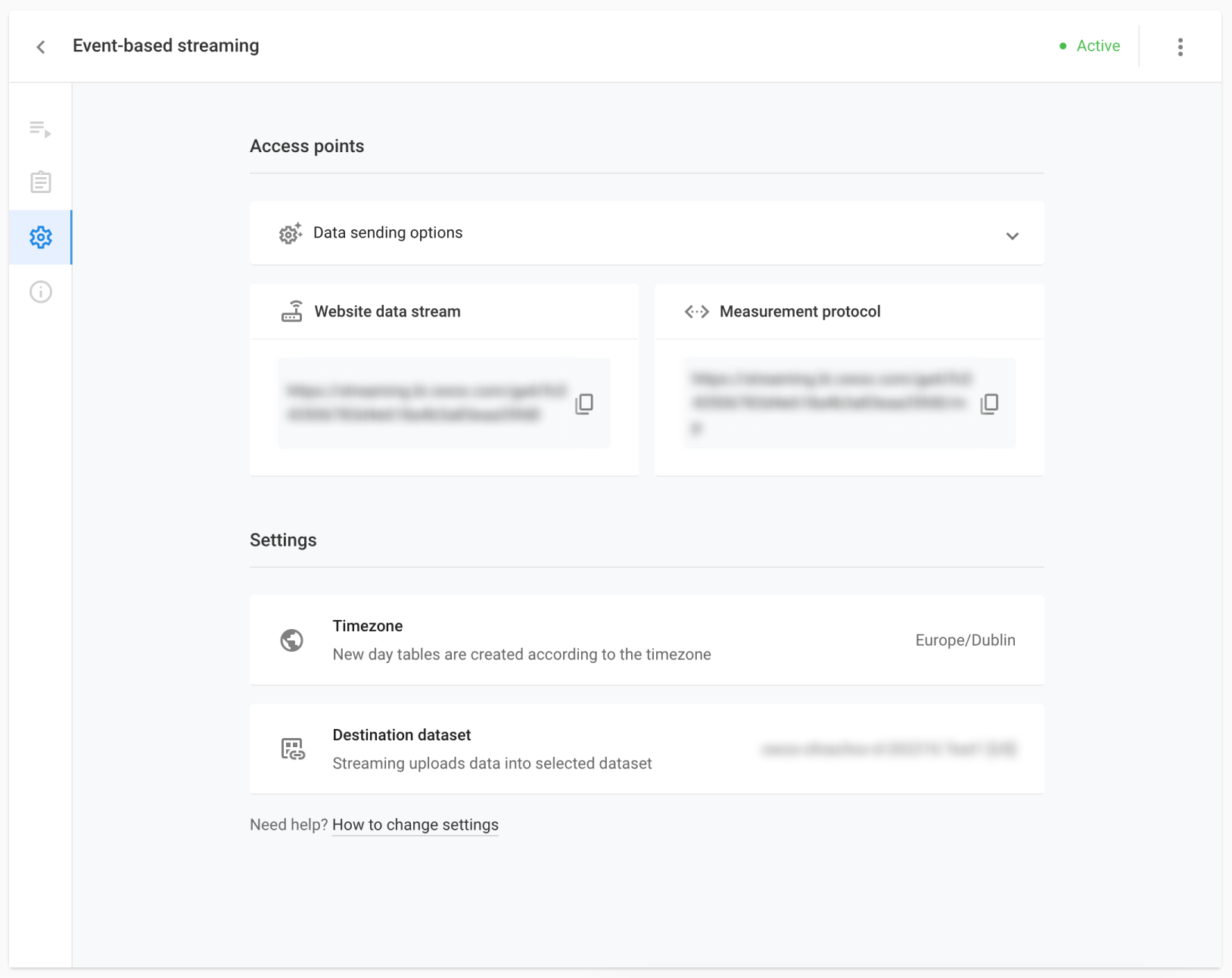 We've made it easy for you to send data from your website using various options, including GA4 configuration tag in Google Tag Manager, on-site gtag.js code, and Custom HTML Tag in Google Tag Manager. Additionally, you can send events directly from your server using the Measurement Protocol via HTTP requests.
We are dedicated to providing our users with the best possible experience, and we welcome any feedback you may have. If you have any questions or suggestions, please don't hesitate to reach out to us at bi@owox.com.
Thank you for choosing OWOX BI.