Today, we're excited to present a new important part of our product. Meet Transformations with Operations!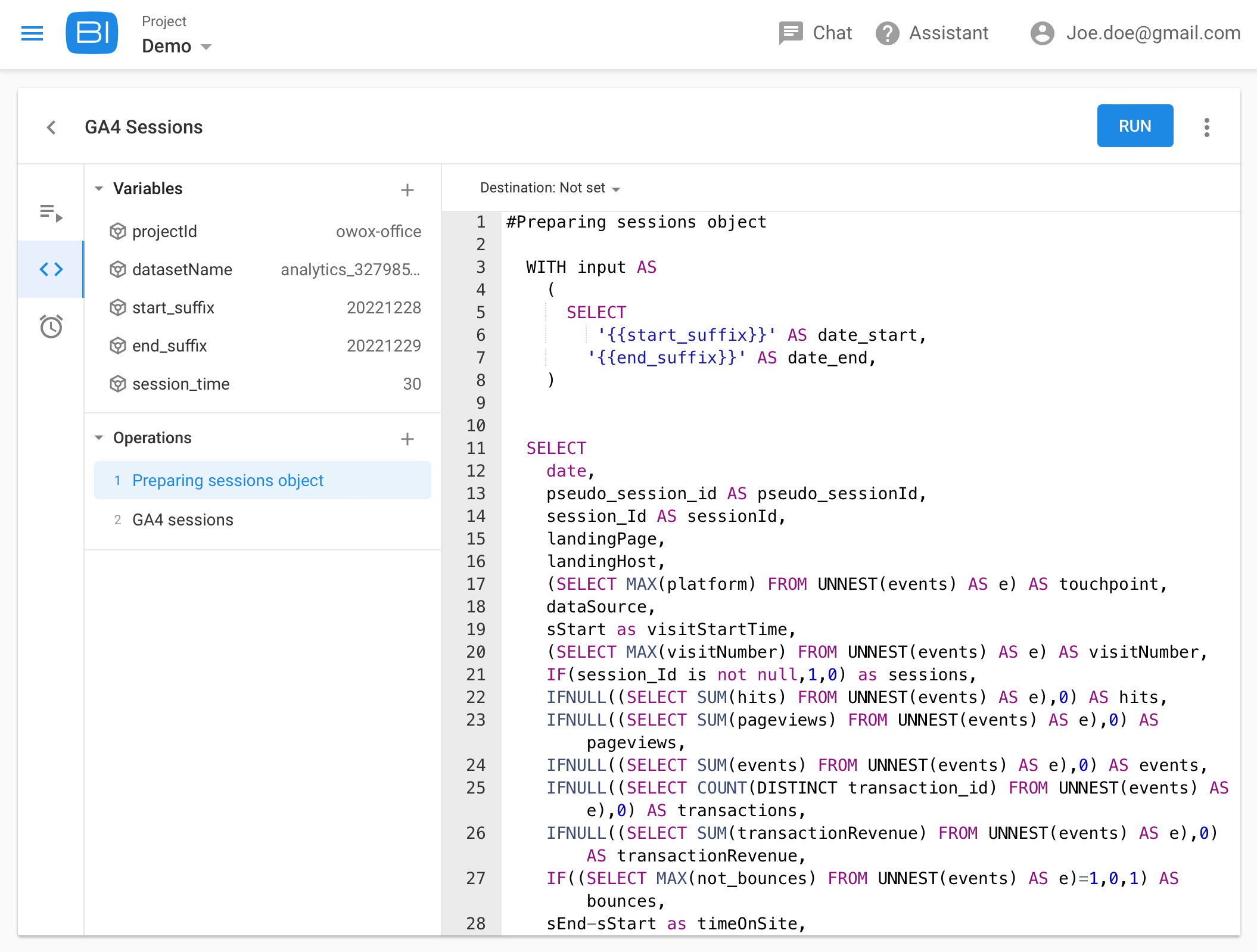 OWOX BI Transformation is a self-service analytics tool to automate routine tasks of preparing and updating data for reporting. Use prebuilt SQL transformations or create your own to achieve any kind of analytics challenges.
If you'd like to share feedback about the OWOX BI Transformation, please email us at bi@owox.com.