Video: How to create a Google Analytics→Google BigQuery pipeline and set up session data collection in OWOX BI
Before setting up session data collection, make sure that you've already set up a hit data streaming pipeline.
What are the benefits of collecting session data based on OWOX BI algorithm
Non-sampled session data, even if the number of sessions on your website exceeds 200 000;
Ability to track the direct traffic source using the trafficSource.isTrueDirect field;
An additional anonymous user identifier — OWOX User ID — that lets you track customer journeys more accurately and analyze how audiences from different websites overlap.
Setting up session data collection based on OWOX BI algorithm
1. In OWOX BI, open the Settings tab in the pipeline you have created.
2. In Session data collection, click Set up and turn on: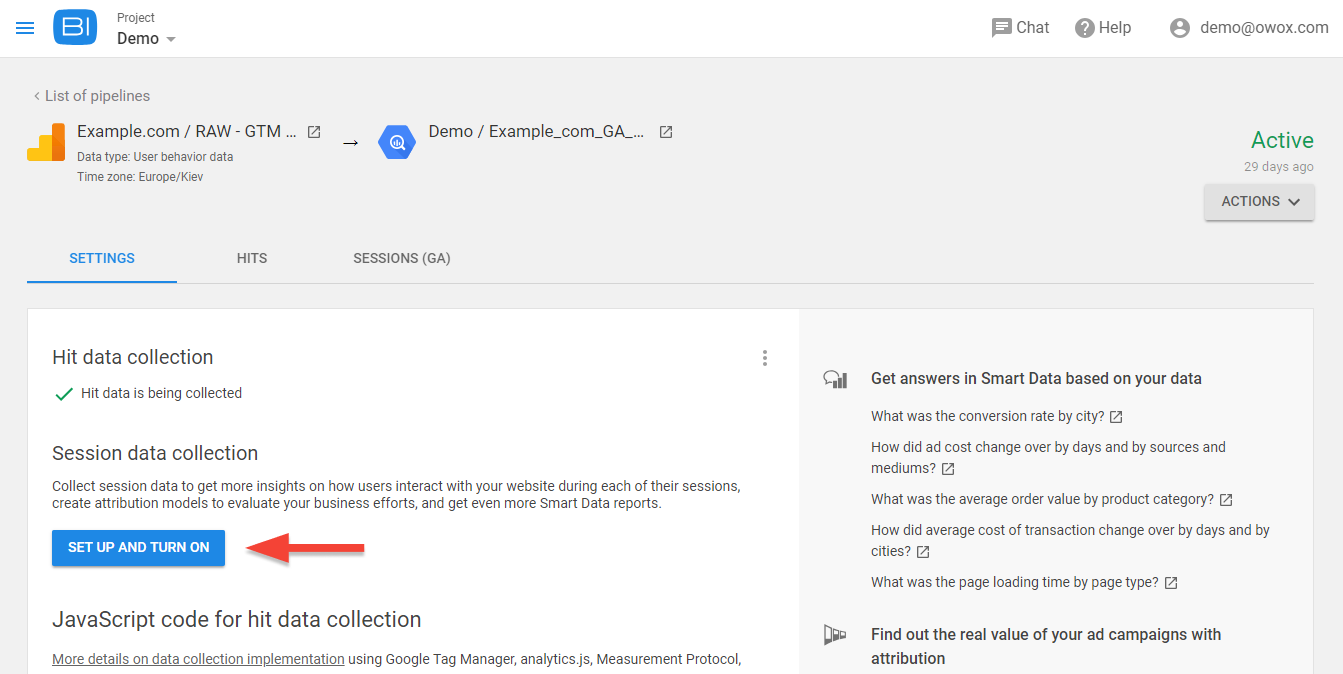 3. Select Based on hit data: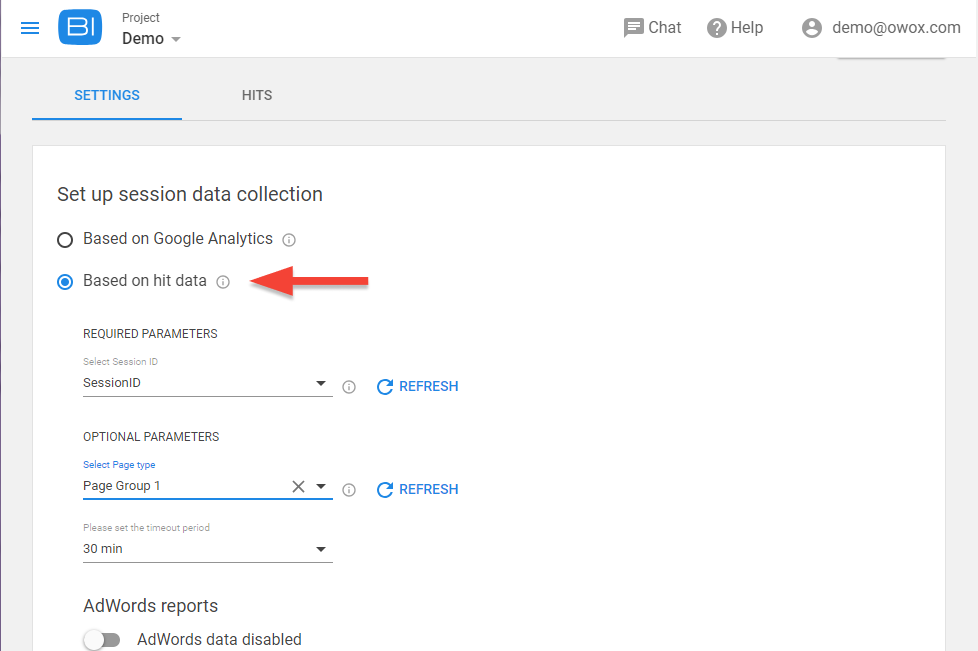 4. As a Session ID, select a session-level scope custom dimension from Google Analytics.
You can create it right here by clicking Create in the drop-down menu. Or do it in Google Analytics as shown in the gif below: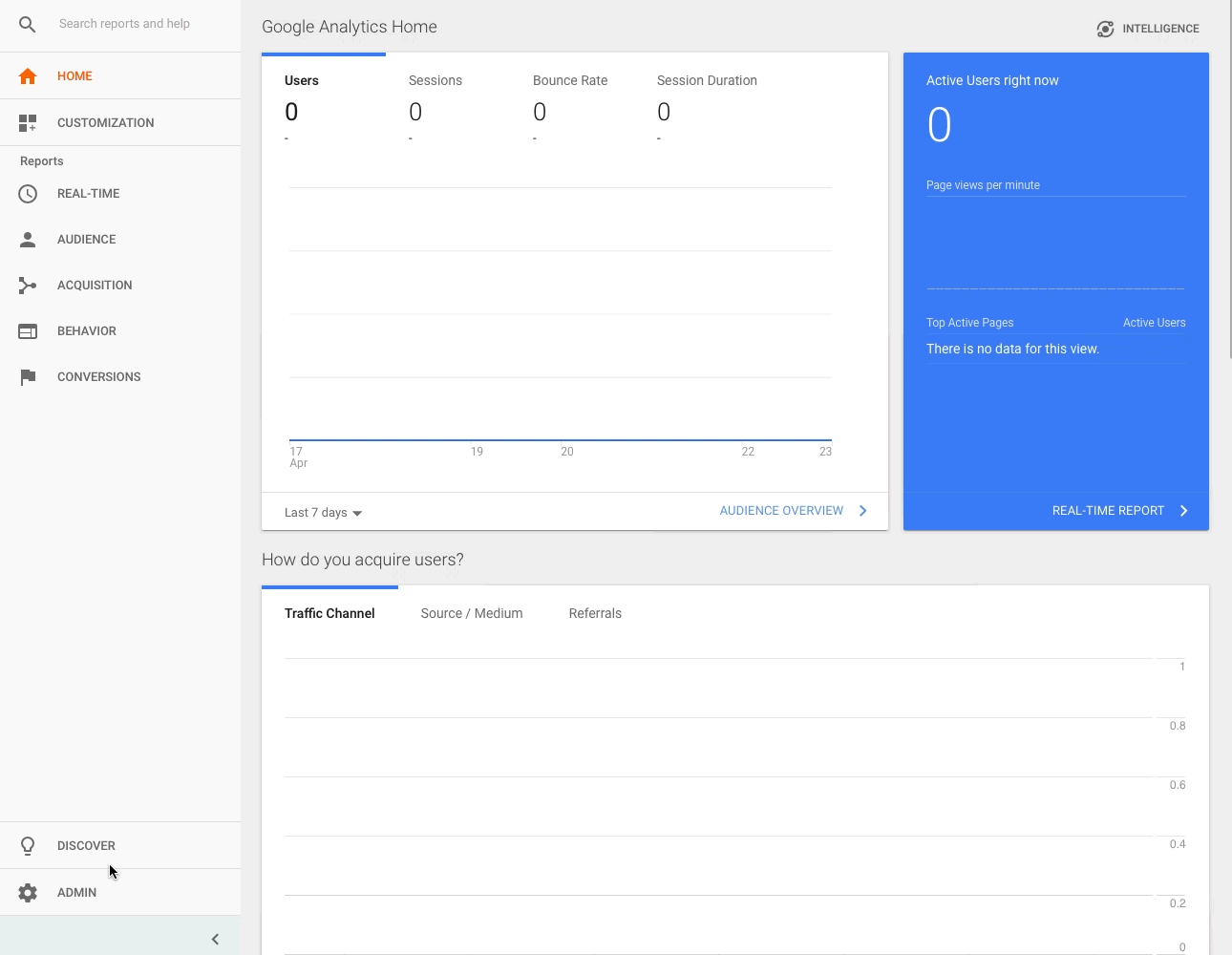 5. In the Optional parameters section, you can specify the parameters to collect the page type (hits.pageType) data and session timeout period.
When collecting session data with the OWOX BI Algorithm, the User ID data will be transferred directly from hit data tables in your BigQuery dataset. This means you don't need a User-level scope custom dimension, the User ID data will be sent in the &uid parameter.
6. You can also get AdWords reports with the data on gclid data sources. OWOX BI uses raw reports built in BigQuery with the AdWords API.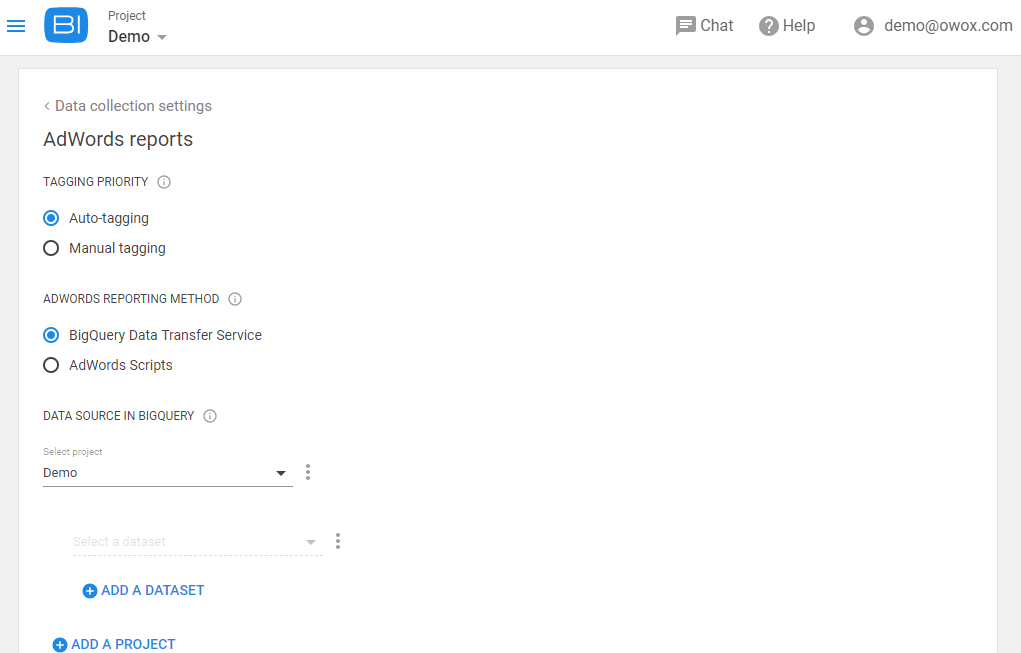 7. If you have a referral exclusion list in Google Analytics, you can copy and paste it here or make up a new one.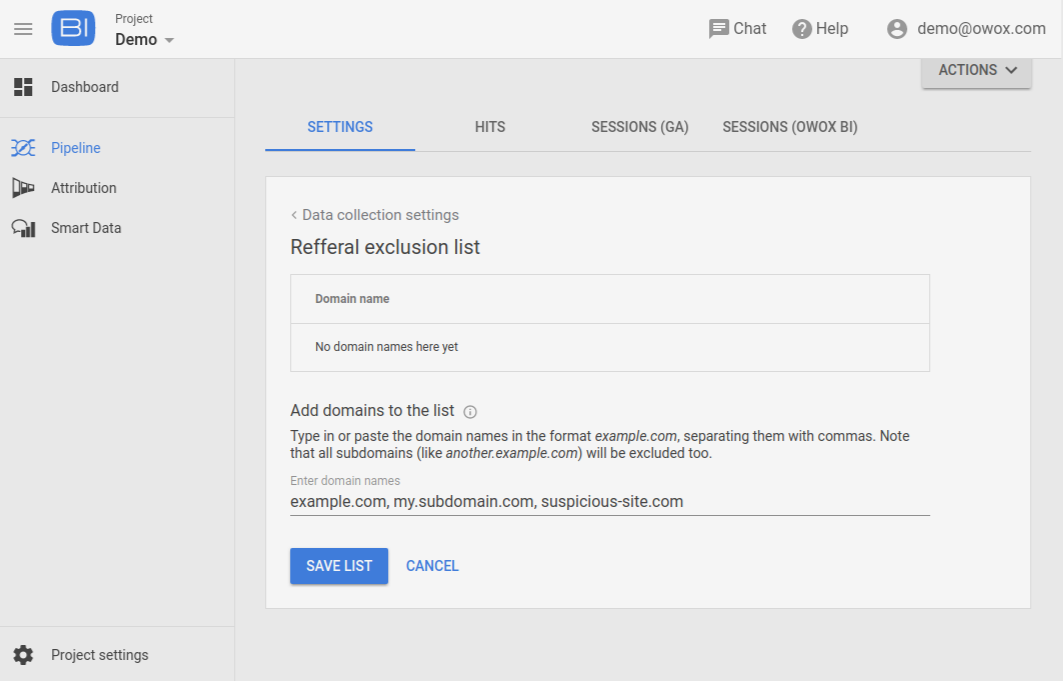 8. Once all parameters are set, click Save.
9. In the Settings tab, copy the updated tracking code and implement it on your website using the integration method suitable for your project.
Note that the code now contains the index of the Session-level scope custom dimension you've created: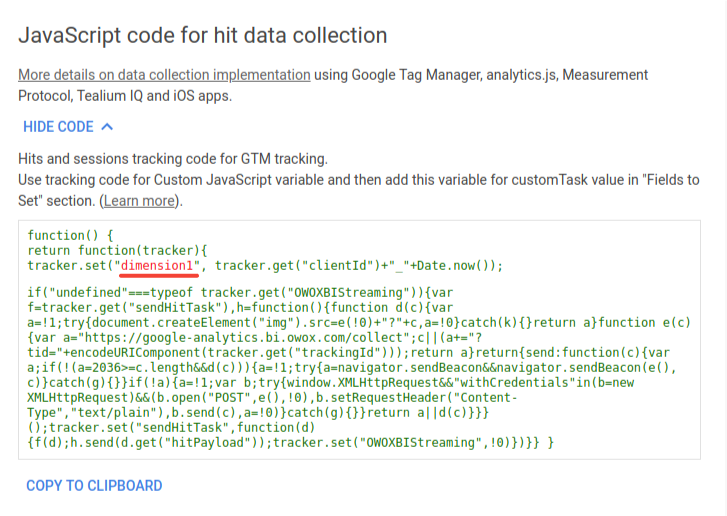 Ready. The Google Analytics Real-Time Data → Google BigQuery pipeline is all set and is sending raw non-sampled user behavior and session data to your Google BigQuery dataset.