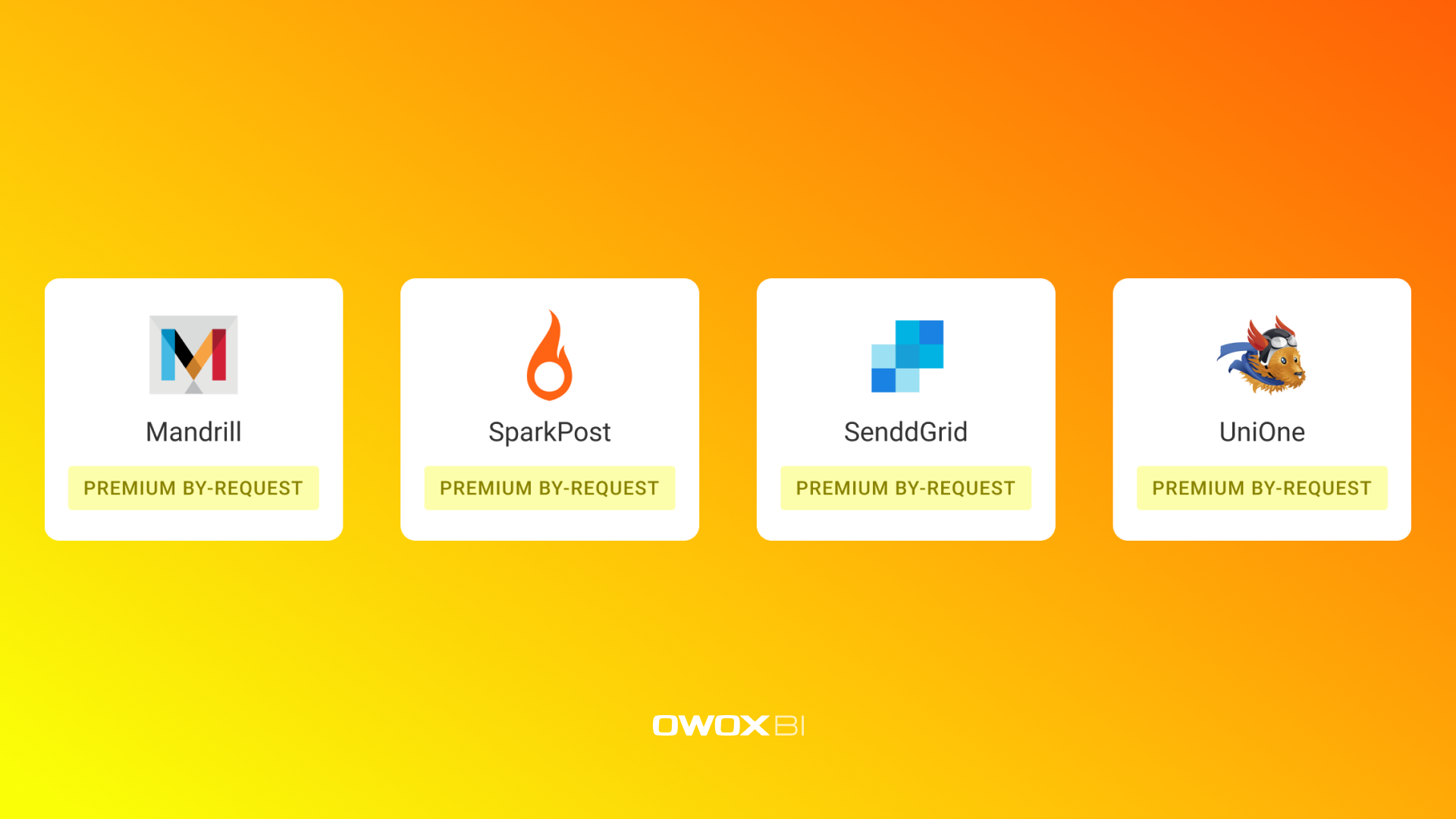 Now four new services are available in the Premium integration list: Mandrill, SparkPost, SendGrid, and UniOne. To start importing data from these services into Google BigQuery, you need to:
Click the Create pipeline button on the Dashboard page or the page with the pipelines list.
Select the service.
Submit a request to our manager, who will contact you and set up data import.
If you have questions about Premium by-request integration, please contact us at bi@owox.com.