We're excited to release 3 huge improvements to Data Marts export to Google Sheets documents. Now reports are exported faster, in a more transparent way, and with full column names.
Export becomes faster
Smart Data runs an SQL query and waits for a response from Google BigQuery to display the result on the Data Mart page. Previously you had to wait longer for the end of the export to Google Sheets because the SQL query would run one more time.
Now Smart Data does not run an additional request to Google BigQuery if the data has already been cached. The same logic works when a Data Mart page gets open from the cache to minimize the load time.
Export does not block the UI
You can continue to use the Smart Data interface while the export is starting. A message pops up at the bottom of the screen and displays detailed info about the export. You can click the 'Send to background' button to continue working with the Data Mart or switch to another report, the export will not stop.
When the Google Sheet document is ready, you will see a message with a link to it. This message does not automatically disappear, and you will be able to open the exported document when you need it. Just click the 'Open document' button.
When the Data Mart exceeds the limit of 2500 rows, we show the total number of rows in the message and a link to step-by-step instructions about loading all available rows into the document.
The full column names have been added to the exported Sheet
Now when you have opened a Google Sheet document in a new tab with your data from Data Mart, you can see that our export transfers all the information from the Data Mart into the document. We added the object names to the column names in the Google Sheet document so that you can not get lost in the data from different columns.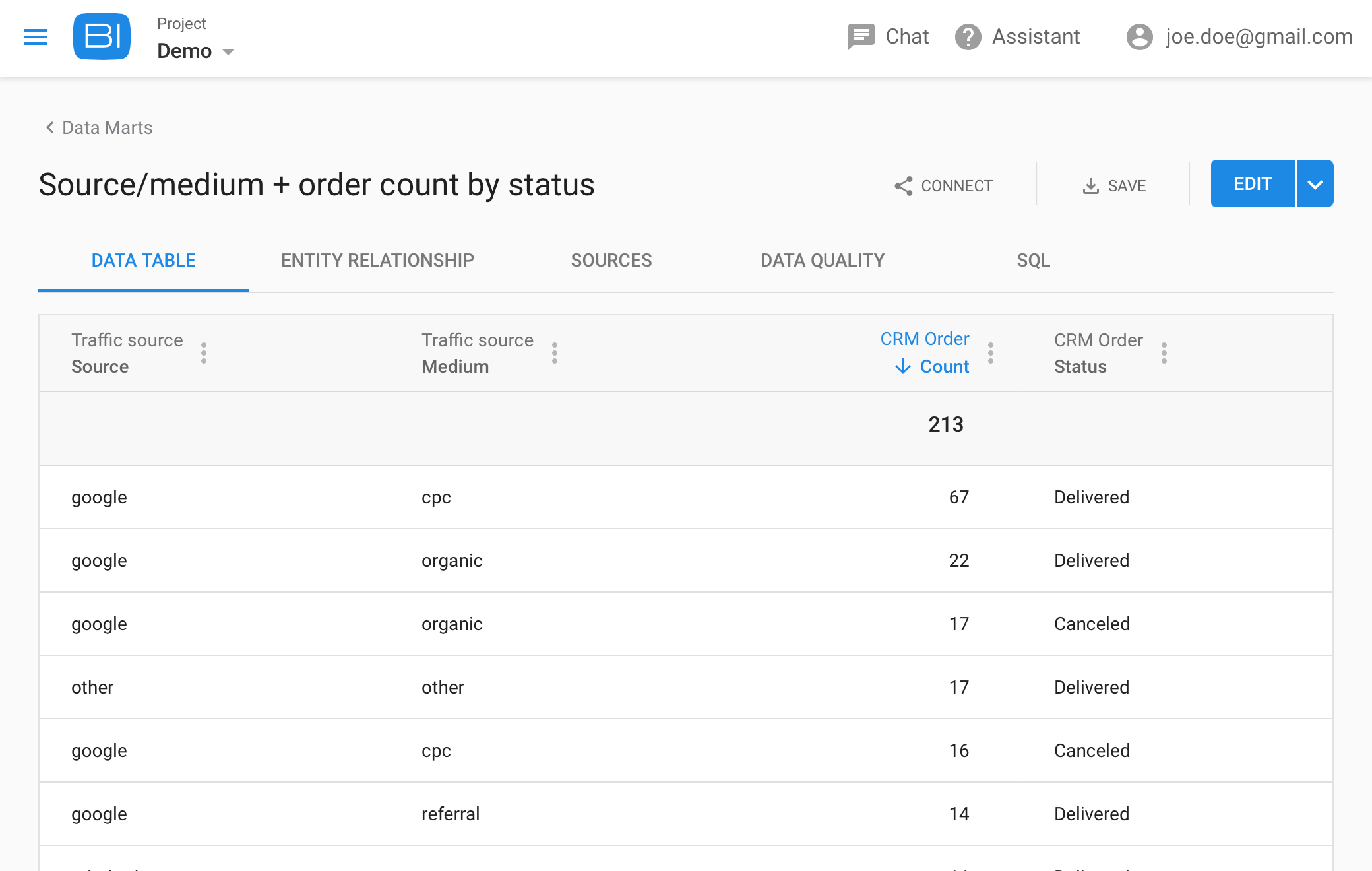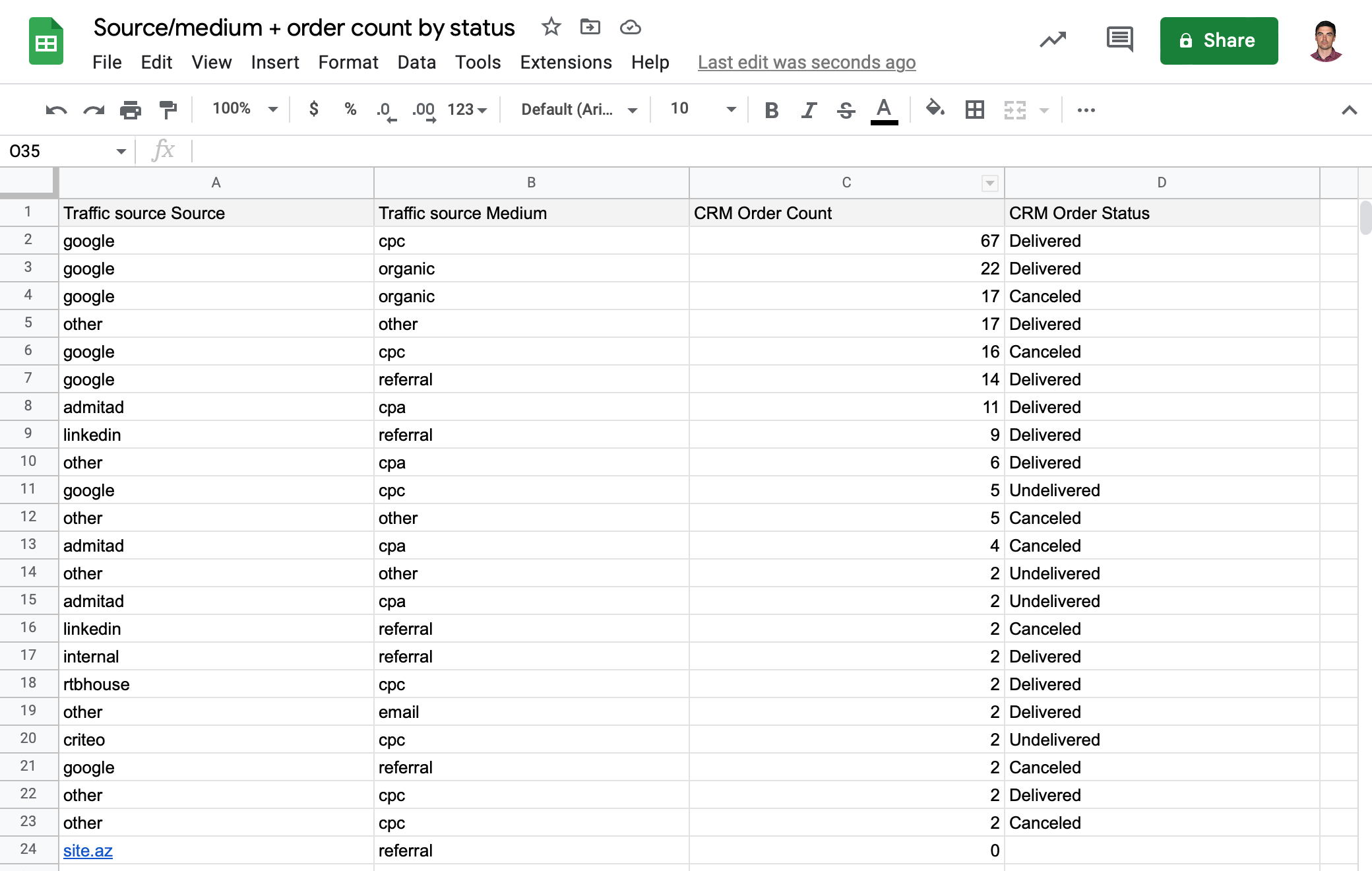 Use Data Mart export to Google Sheets for your daily tasks. Now it is fast and convenient.