Our team continues working to provide customers with the maximum product value. Therefore, we are focusing all resources on the most relevant and innovative solutions in analytics for data-driven marketing. So, some of our current solutions can be deprecated so far.
The beta version of Smart Data will be available until August 1, 2022, in the OWOX BI interface. You can copy the SQL code and export reports to Data Studio or other visualization systems.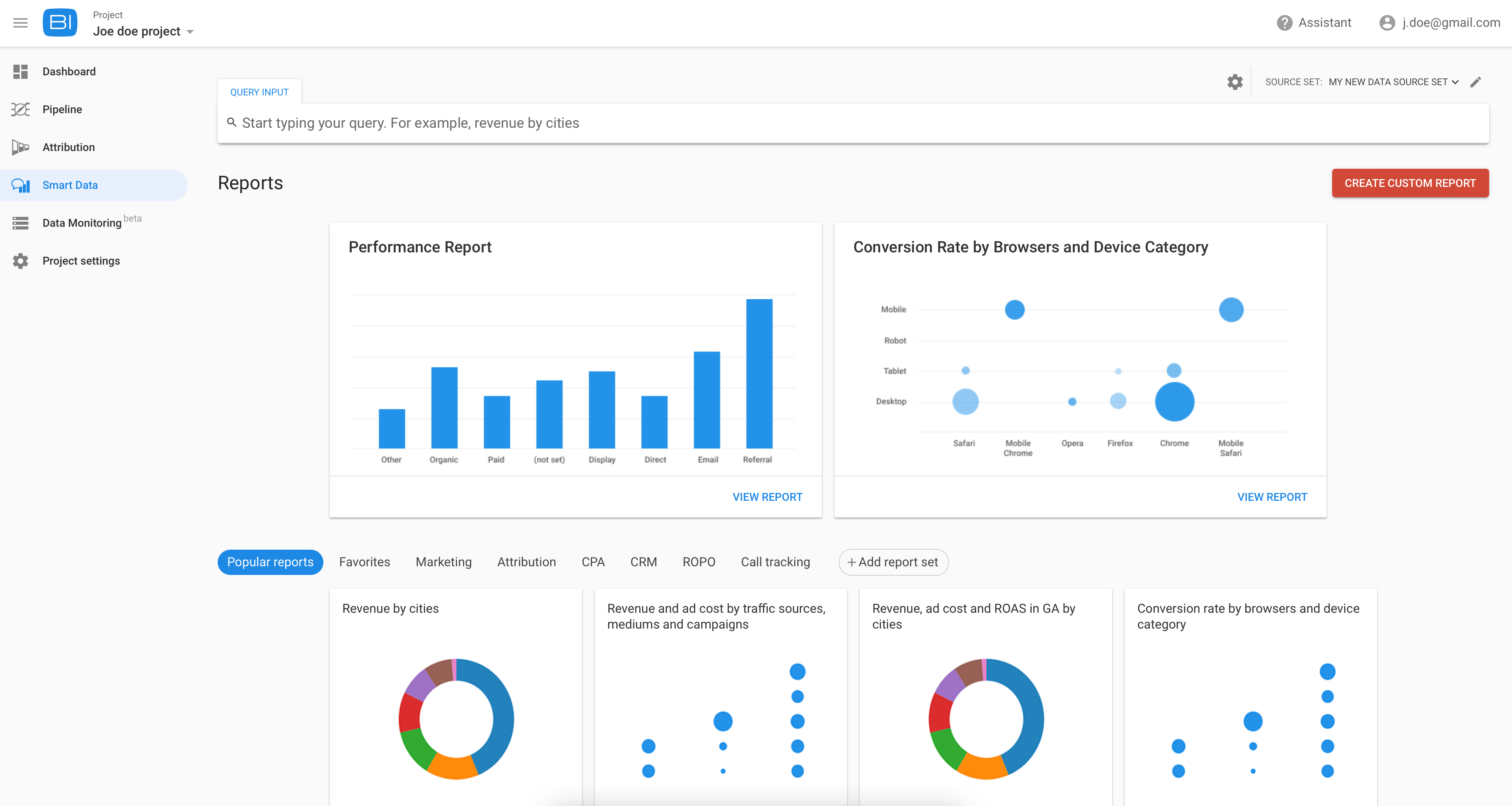 To export standard Funnel Based attribution reports, you can contact your OWOX manager or write an email to bi@owox.com.
The new version of Smart Data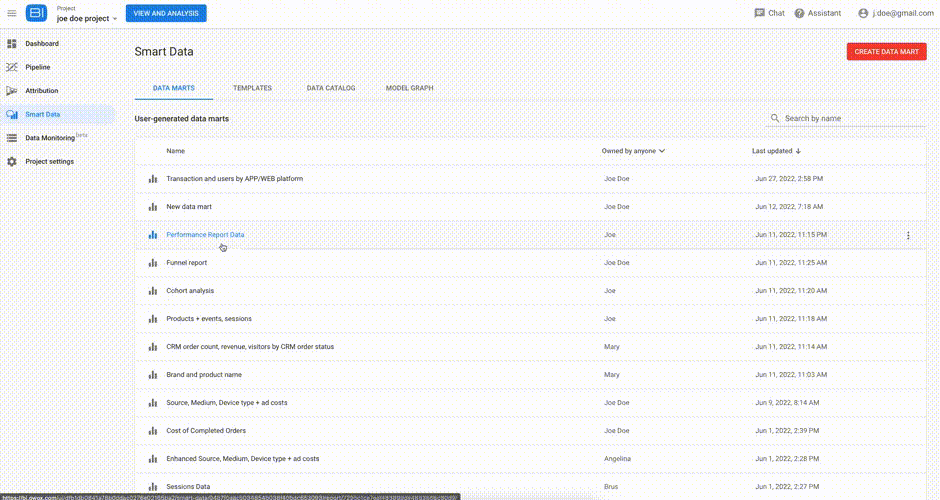 Currently, we are developing a new version of Smart Data based on the domain models of your business. Therefore, each employee of your company will be able to create Data Marts without knowledge of SQL and make data-driven decisions.
The new version of Smart Data will have the following features:
Data model based on your business processes.
Visualization of the data model.
List of all data sources in the model.
Data Marts are based on prepared and validated data that are connected to the data model.
Improved report builder with a new feature for selecting multiple dates for different metrics and parameters in one report.
An adjustable way for joining data in the Data Mart.
Stay tuned for product updates to be one of the first who will get access to the new Smart Data.