Smart Data now informs you if the report you've built is missing specific data, lets you add the data and edit the report right away.
Previously, if you didn't have the right data connected, Smart Data couldn't build a report and only notified you that some data is missing. If you wanted to select other metrics and dimensions for the report, you had to rebuild the whole report from scratch.
Now, Smart Data builds the report based on the data you already have connected and visually outlines the columns where the data is missing.
In this case, you'll see a message on the report screen. The message lists all the data you need to connect to see the full report. The button in the message opens the data source connection screen.
Additionally, the report table will show the No data message in the columns that need data connected.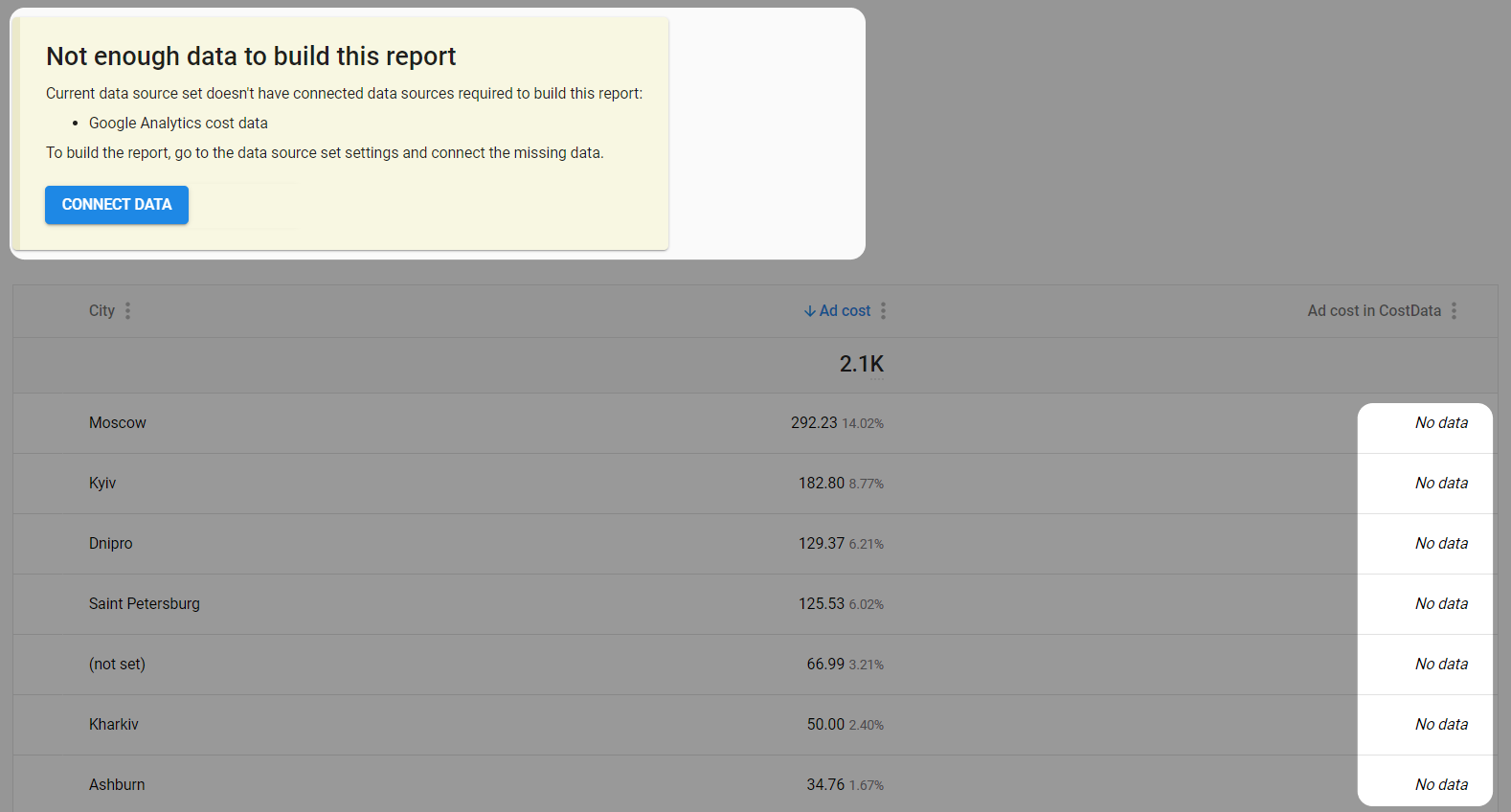 You can click Connect data in the message and add the missing data, or click the Edit report button at the top of the page and select other metrics and dimensions for the report.