The new Smart Data report lets you quickly get detailed info about the performance of each of your ad campaigns, traffic channels, and channel groupings.
How does it work
The report shows the performance indicators of your ad campaigns broken down by traffic channel groupings. By clicking on each channel grouping row, you get detailed statistics on this grouping: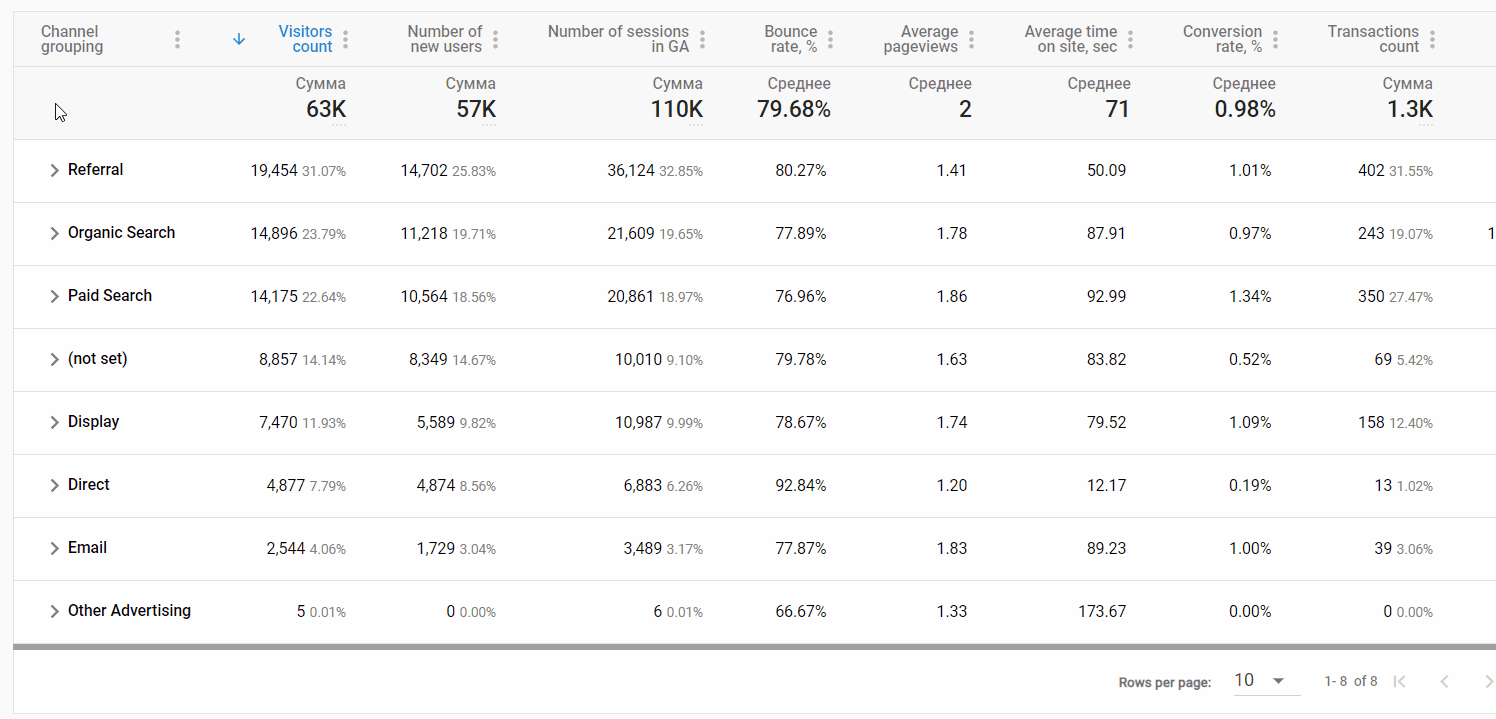 To get the more detailed stats on the particular channel grouping, click the Open as a separate report link at the bottom of the drop-down table. A dedicated Smart Data report on this channel grouping will open in a new tab.
To build the new report, just click on the Ad campaigns performance card on the Smart Data main page: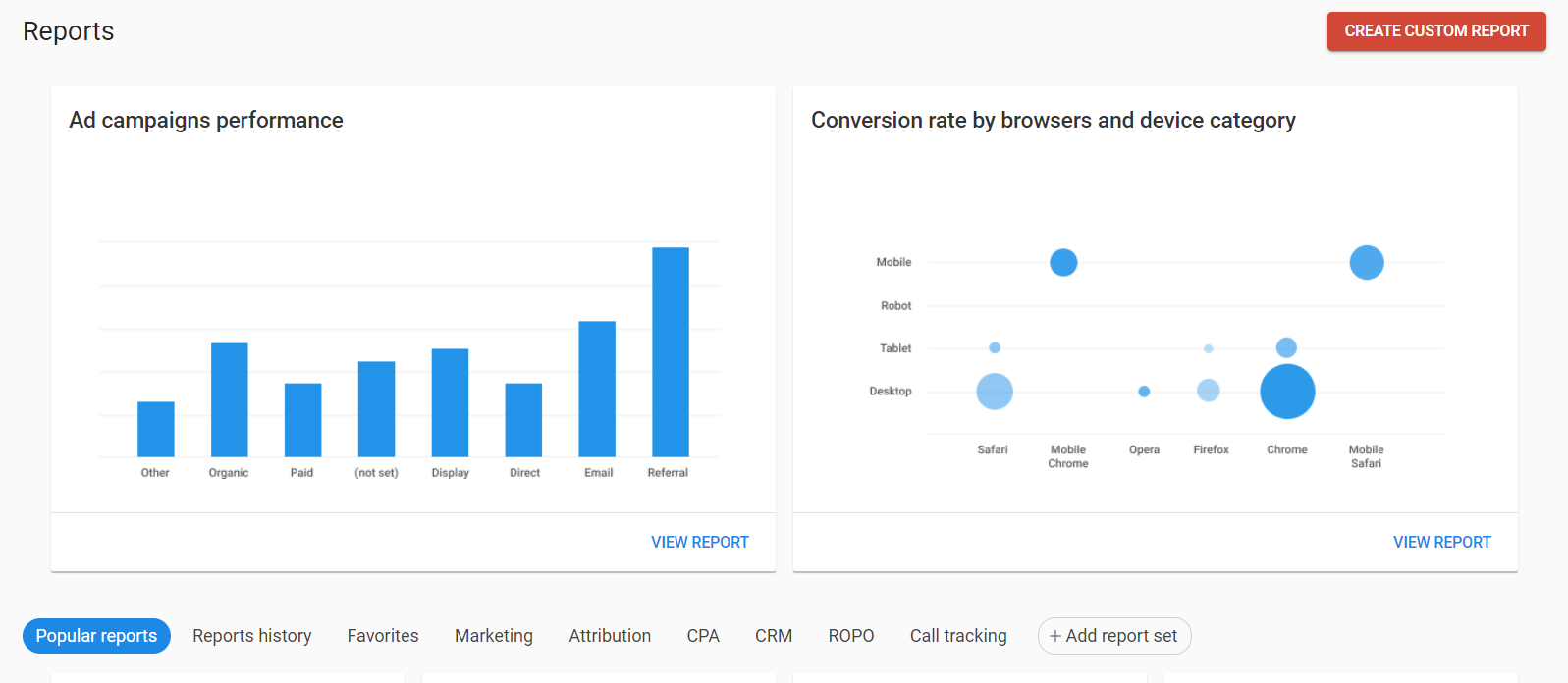 What data you need to build the report
To build an ad campaigns performance report, make sure you have connected to your Smart Data source set all the data sources listed below:
User behavior data
Ad cost data
Email campaign data
More about data sources ad how to connect them
This is the first version of the Smart Data ad campaigns performance report. We keep on working on the report and will be adding new possibilities to it and extend the data available for performance reporting. Watch the updates.