We keep on improving our Smart Data report builder. Today's updates are aimed to make the builder more friendly in use and to set up the foundation for even more improvements.
Now you can see the source from which the data for metrics and dimensions originates and which of them you can use to build a report
Smart Data builds reports based on the data from the data source set you've assembled and selected. Now, you can see the exact data source from the sources set that provides data for a certain metric or dimension.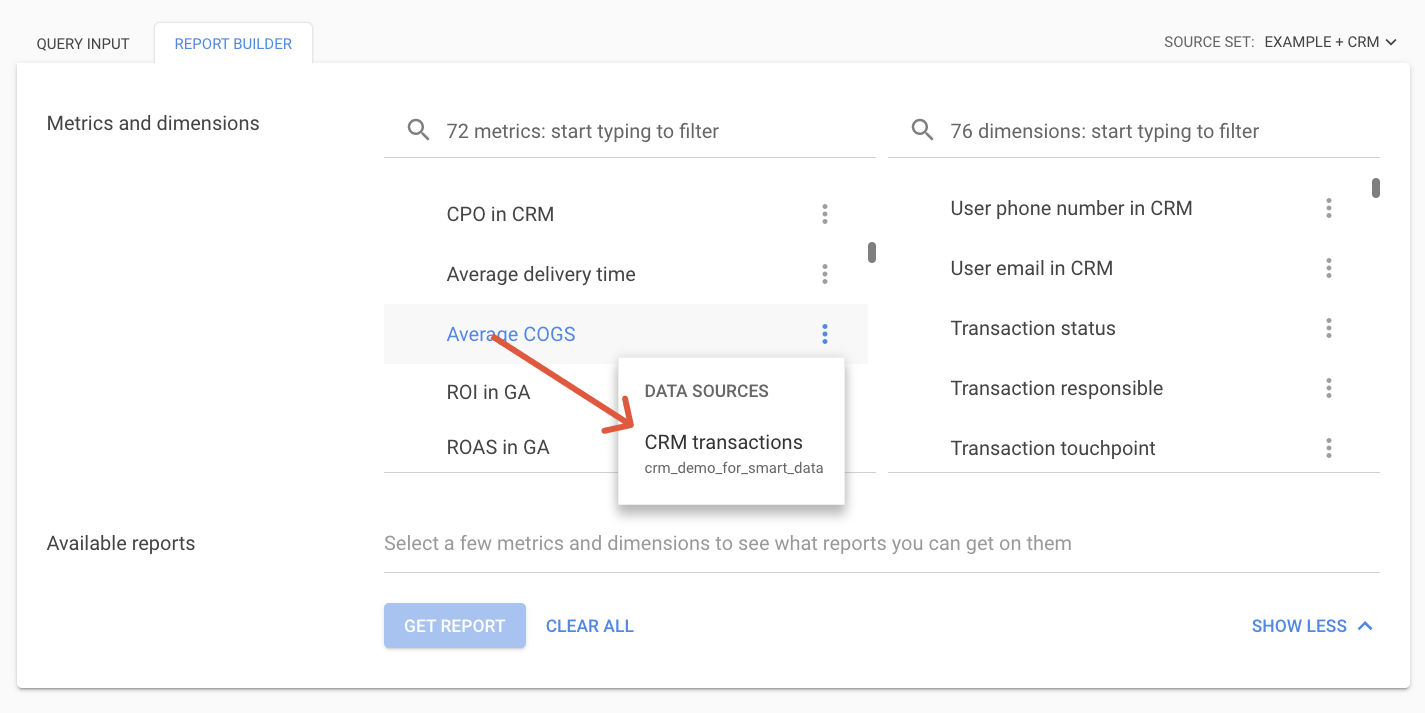 To view the source, click on the icon next to the metric or dimension: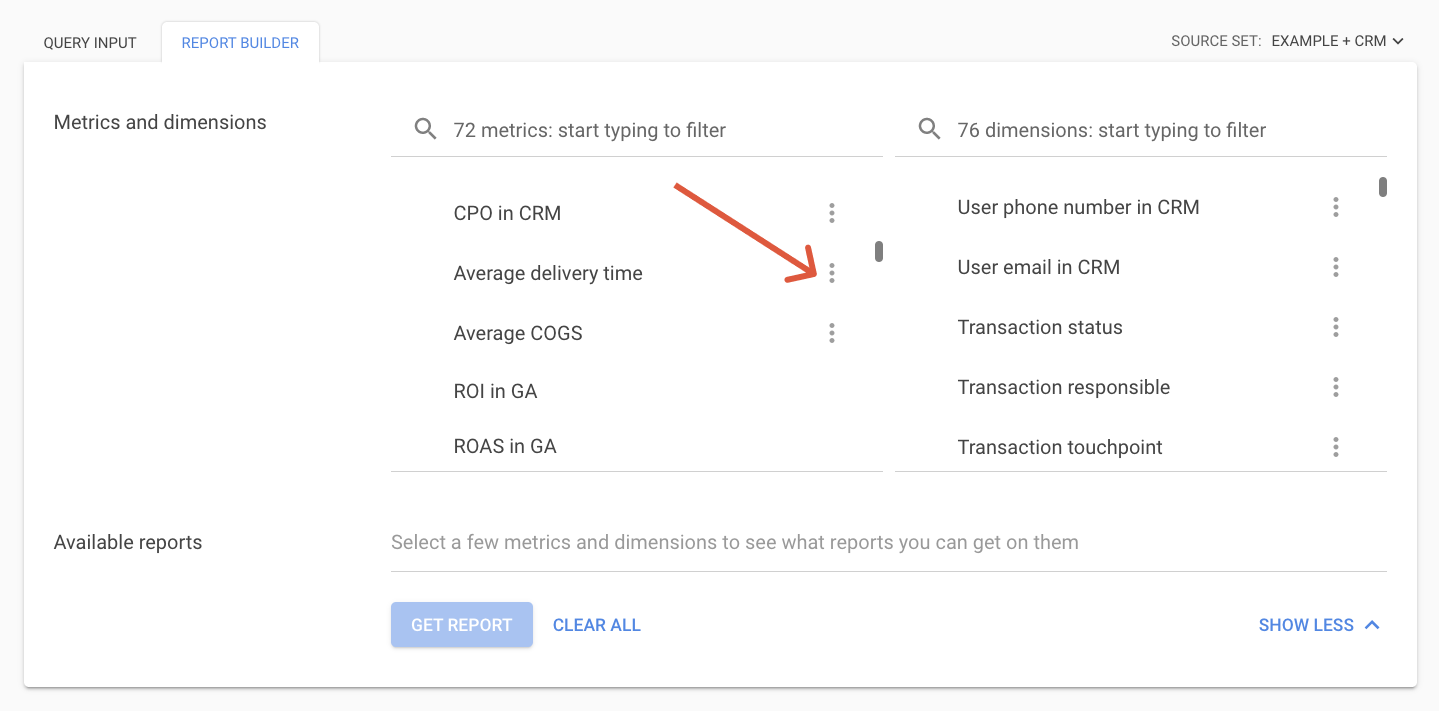 You are now also able to see which metrics and dimensions can and can't be used to build a report. If there is no icon next to a metric or dimension, then there is no data for the report in the source set.
Even without the data, you still can construct the report, and then Smart Data will let you know what data you need to add in order to successfully build the report.
Attribution data-based reports are now available only in the "Attribution" tab and in the "Query input" mode
We're working on making the OWOX BI attribution models' data into full-fledged data sources you can manage in your data source sets. As a stage towards this goal, we had to remove building attribution data reports from the report builder.
You still have the quick access to all the attribution data reports in the Attribution tab in the Smart Data main screen: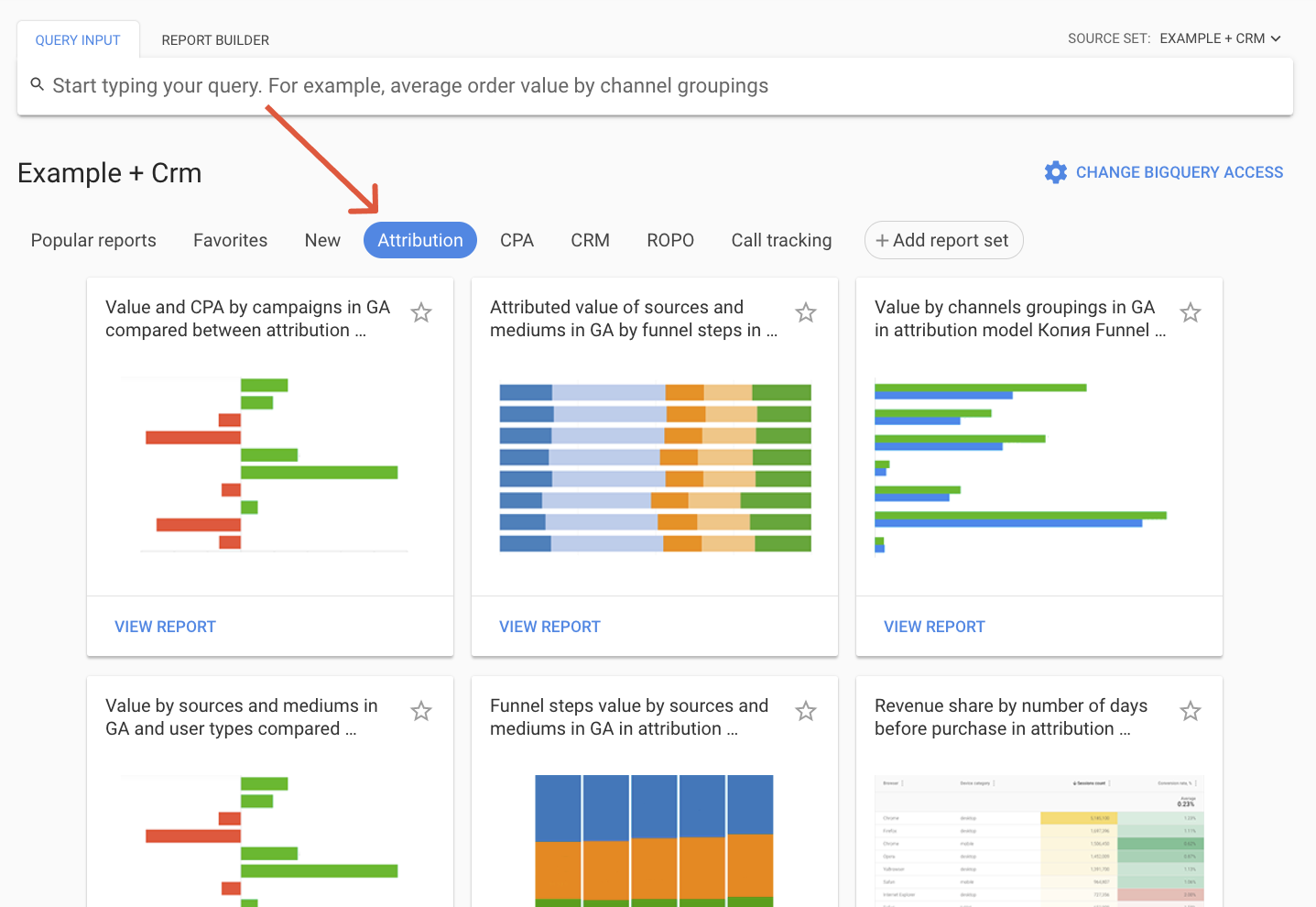 To alter the metrics in the attribution-related reports, use the Query input mode.