We want to make it easier for you to interpret the Smart Data reports, so we've added text tips that help you understand what the report you see is about and what's its practical use. 
View the tip by clicking the Tips on this report button in the Smart Data action bar: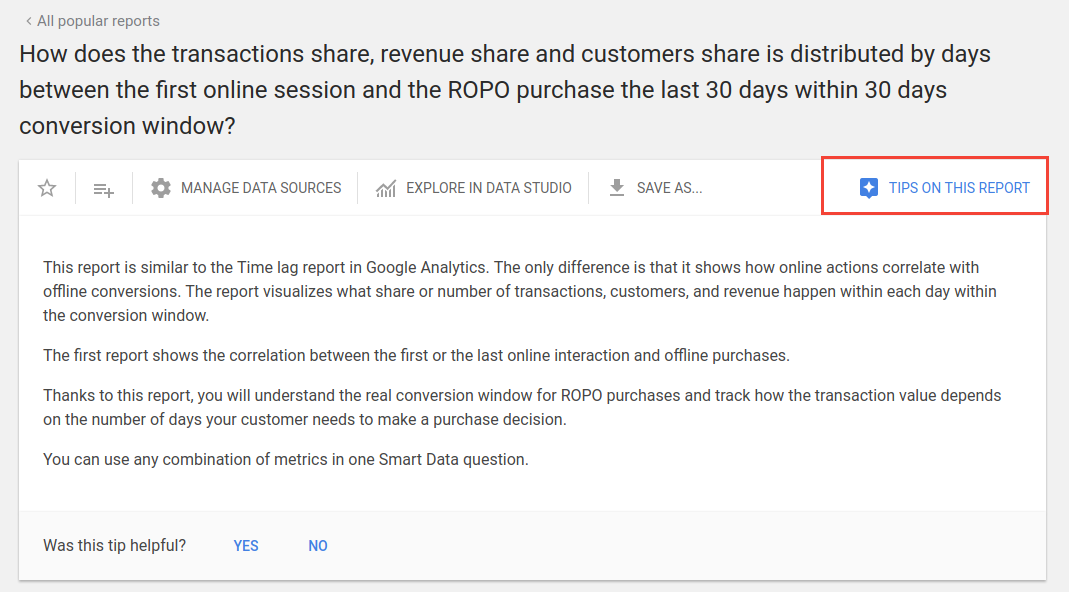 As for now, the tips are available for only a part of the reports. However, we're going to keep on adding more tips and other valuable info to the Smart Data experience.
Leave your feedback and keep watching for the updates :)