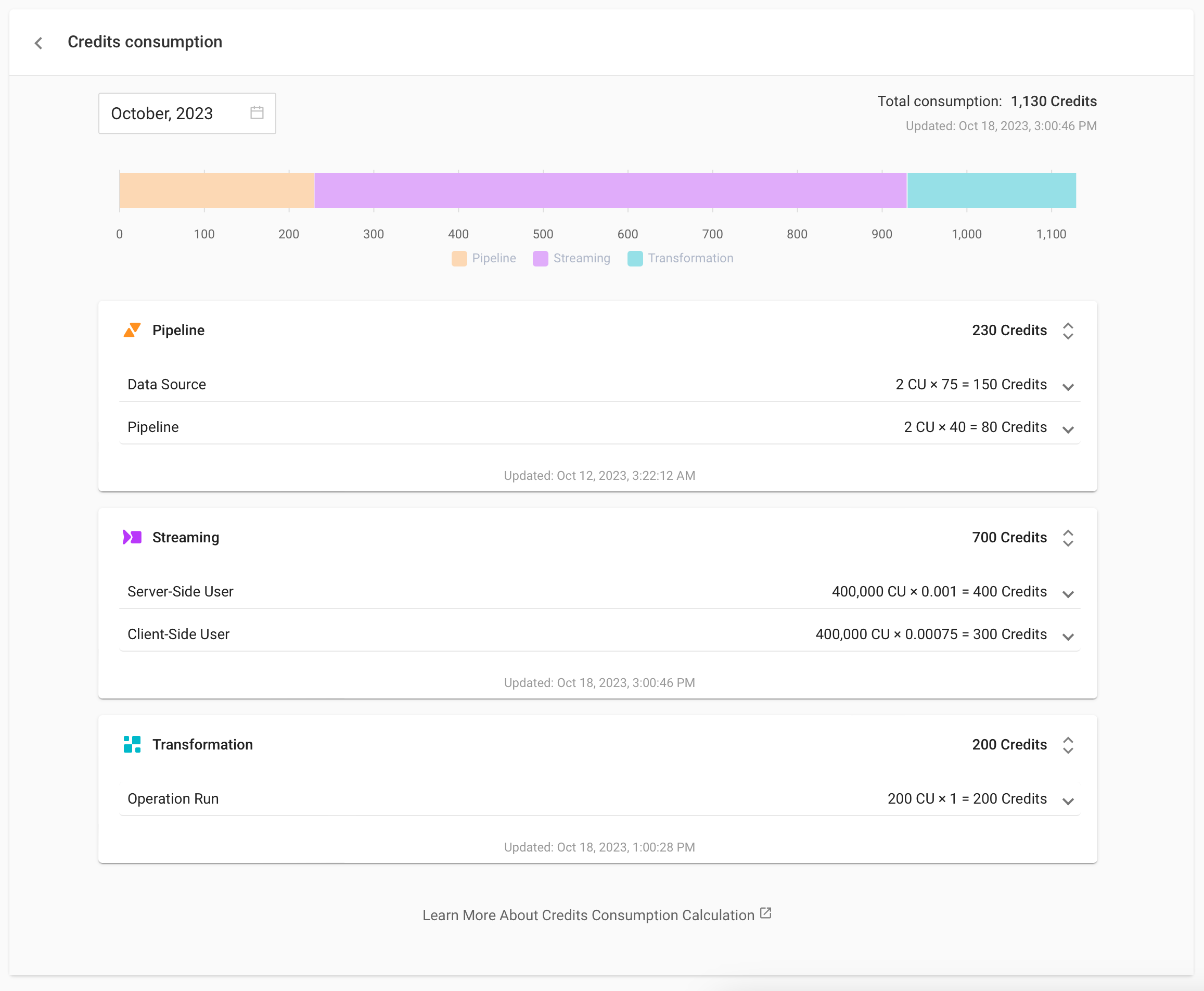 In our relentless pursuit of refining your OWOX BI experience, we're thrilled to unveil the latest addition to our suite of tools — the Credits consumption page. Designed with both marketers and data analysts in mind, this feature provides a comprehensive overview of your project's resource utilization, measured in Credits.
What's New?
The Credits consumption page empowers you to monitor the daily accrual of Credits in your OWOX BI project. This real-time insight allows for better control and optimization of your resource consumption.
Unlike the previous Usage page, the Credits consumption page now incorporates detailed information about the launches of OWOX BI Transformations. You get a holistic view of resource usage across all products: Pipelines, Streaming, and Transformations.
Commencing data collection in mid-October, you can now track your complete monthly consumption starting from November 2023. This detailed visibility ensures you have the insights you need to make informed decisions and optimize your workflows.
Unlock the full potential of the Credits Consumption page by diving into our comprehensive guide in the Help Center. Learn how to navigate the page, interpret the data, and make data-driven decisions for your OWOX BI projects.
Thank you for choosing OWOX BI.