At OWOX BI, we understand the critical importance of accurate and continuous data collection for our valued customers. Our commitment to providing you with trustworthy marketing reports and dashboards drives us to continually refine and enhance our products. With this in mind, we are excited to announce some significant changes that will impact how you manage and monitor your data within OWOX BI projects.
Changes to unique user calculation for hit-based Streaming
As of September 1, 2023, we activated changes to how unique users are calculated for hit-based Streaming. Unique users are now determined based on the userId and/or clientId fields within the OWOX BI Streaming ID.
A new perspective: the Usage history page
Starting September 1, 2023, the cumulative chart will display the total count of unique users across all your Streamings in the "Unique users processed" block on the Usage history page. For instance, if you have one hit-based Streaming and two event-based Streamings set up, the Usage page chart will show the cumulative unique users for all three Streamings on a daily basis.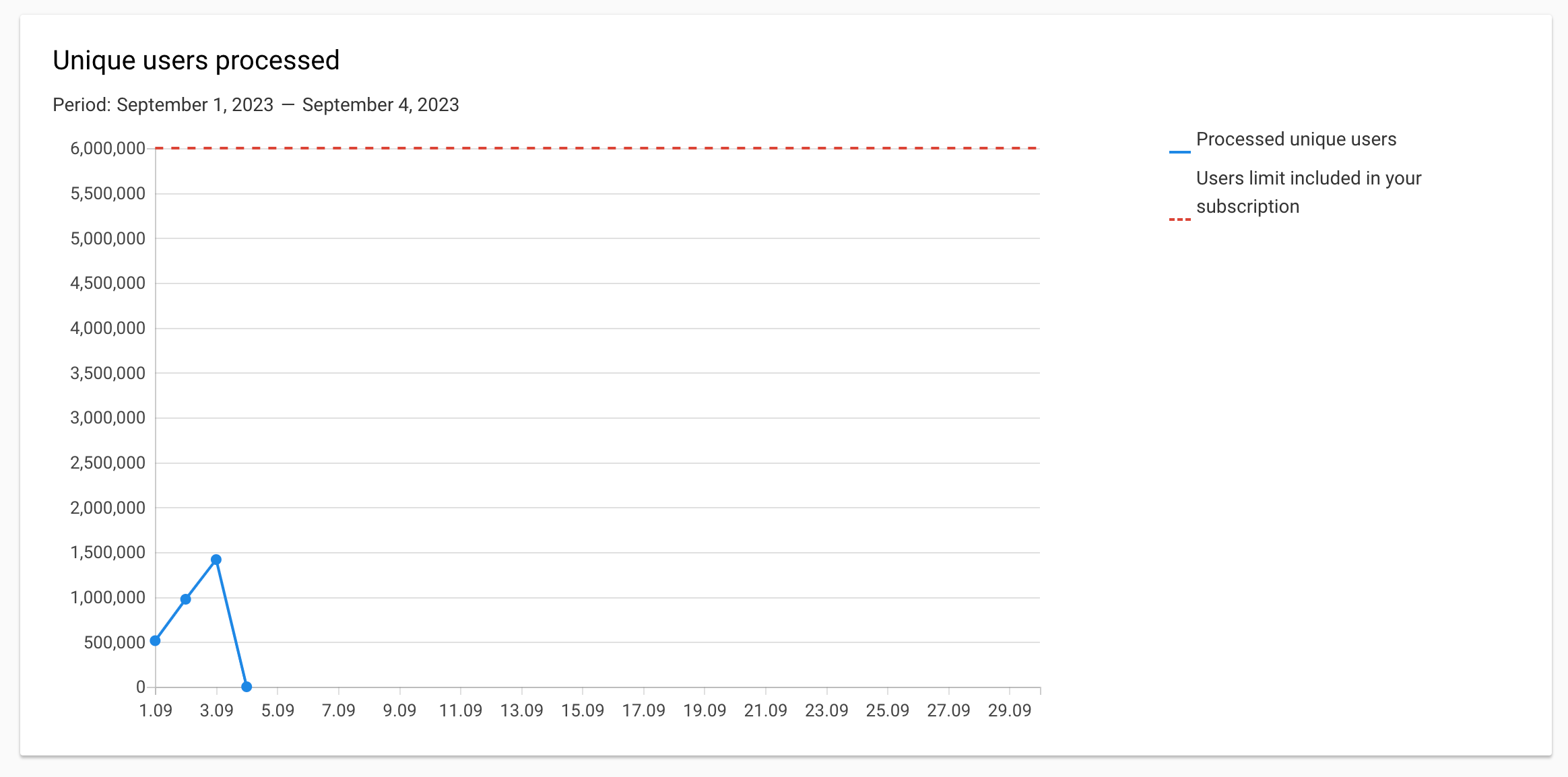 It's important to note that the data displayed on this chart is updated within two days. For example, data for September 1st will be finalized and plotted on September 3rd. Read more.
As before, the red dotted line on the chart represents the prepaid number of unique users in your tariff plan. These changes empower you to keep a close eye on your prepaid resources, helping you make informed decisions about your subscription and data usage.
We value your feedback and are here to assist you with any questions or concerns you may have. Reach out to us anytime at bi@owox.com.
Stay tuned for more exciting developments, and enjoy a more streamlined and insightful data journey with OWOX BI.