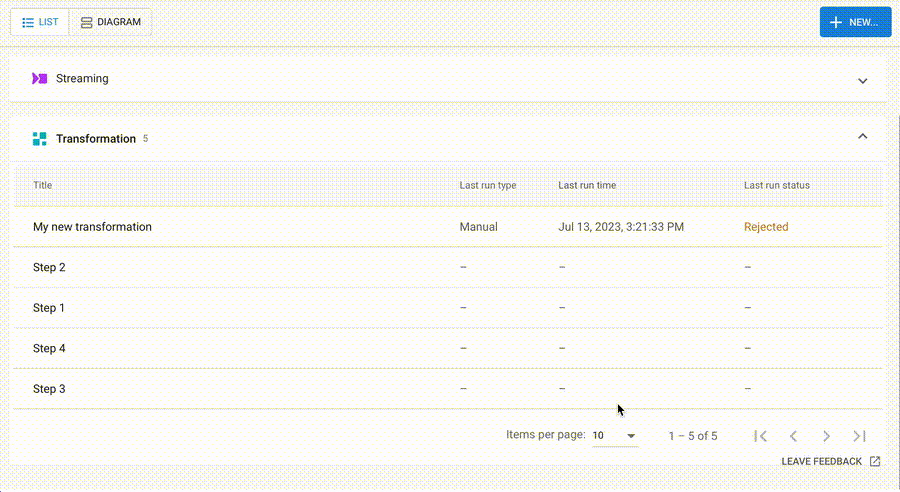 To duplicate an existing Transformation, follow the steps below:
Open the page of the Transformation you wish to reproduce.
Hit the context menu icon and select "Copy transformation to clipboard."
Navigate to the Workspace page and create a new blank Transformation.
Find the context menu icon again and choose "Paste transformation to clipboard."
The new Transformation will inherit the copied name, prefixed with "Copy of...," along with the list of variables (if any), the operations, their code, description, and Destination settings. But Triggers are not copied, so you must create a new one if you want your Transformation to run automatically.
Please make any necessary changes to the new Transformation, and remember to save your changes.
By following these steps, you'll have successfully duplicated the selected Transformation in OWOX BI, allowing you to customize it for your data analysis needs.