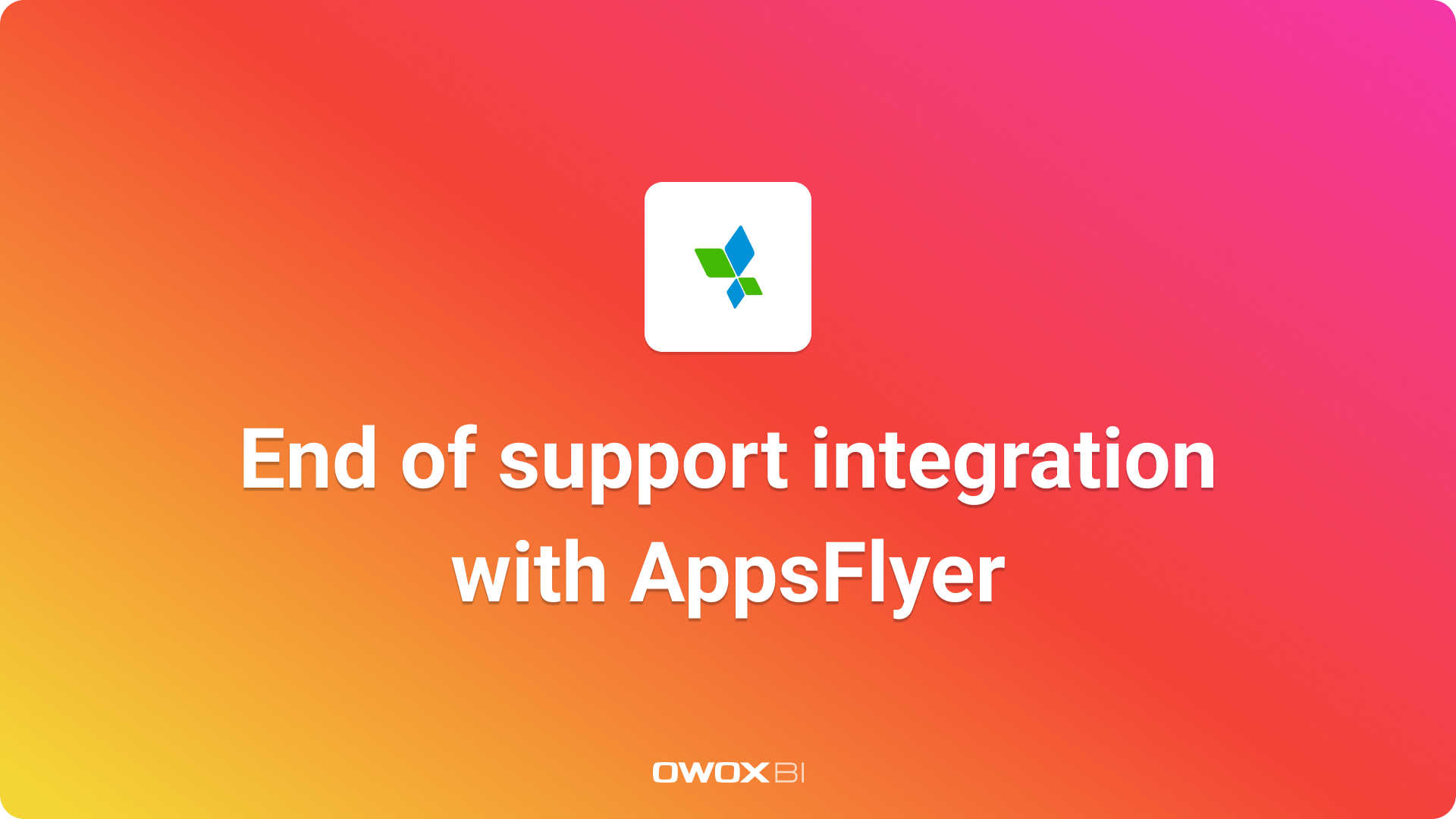 At OWOX BI, we are committed to delivering maximum value to our customers by focusing on the most relevant and innovative analytics solutions for data-driven marketing. As a result, we have made the decision to deprecate some of our current solutions.
The App streaming feature, which enables data streaming from AppsFlyer to BigQuery, will be available in the OWOX BI interface until August 1, 2023. Please note that any data previously loaded through this integration will remain under your full control in BigQuery, and OWOX BI will not take any action with it.
If you need to collect user behavior data from your mobile apps, we recommend considering the following options:
Set up native data export from AppsFlyer to BigQuery.
For applications built on the Firebase app development platform, you can utilize the "Stream Firestore to BigQuery" extension.
Explore other mobile analytics systems that offer data collection from applications, such as Adjust, Mixpanel, or Amplitude.
With any data collected in BigQuery, you can leverage the OWOX BI Transformations to prepare analytics-ready data for your marketing dashboards and reports.
If you have any questions about OWOX BI App streaming or need further assistance, please reach out to your OWOX manager or send an email to bi@owox.com.
Thank you for choosing OWOX BI.