We are thrilled to announce the latest addition to our OWOX BI Transformation product: the 'Used datasets' tab. This new feature empowers users to effortlessly manage the list of BigQuery datasets they utilize within their Transformation.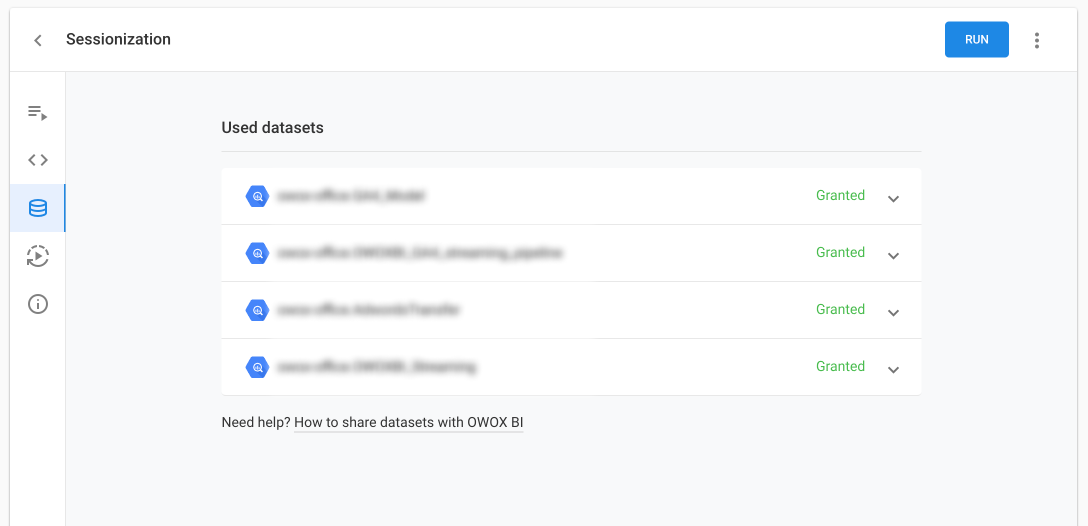 Each time a successful save occurs, OWOX BI automatically updates this list and identifies datasets that lack access for the Transformation to run smoothly.
But that's not all! The 'Used datasets' tab also offers a convenient way for users to share each dataset with an OWOX BI service account. By doing so, you can instantly execute your Transformation without any delays or complications. For more in-depth information, we encourage you to check out this article for detailed instructions.
We are committed to continuously improving our product and ensuring your satisfaction. If you have any feedback or suggestions, please don't hesitate to reach out to us at bi@owox.com.
Thank you for choosing OWOX BI.