The ability to import non-Google costs to Google Analytics 4 is a game-changer for marketers. By having all advertising campaign data in one place, it becomes much easier to accurately evaluate the effectiveness of your marketing efforts.
Today, we are excited to announce our new pipeline from Google BigQuery to Google Analytics 4 (via SFTP), which enables our users to import non-Google costs from Ad platforms such as Facebook or Instagram Ads, Bing, LinkedIn Ads, or Twitter into Google Analytics 4.
About solution
OWOX BI offers a comprehensive solution that automates the entire process of importing non-Google costs to Google Analytics 4, allowing you to save valuable time and effort.
The solution starts with collecting raw cost data from Ads services, then raw cost data transforms to the required format for importing into Google Analytics 4 via the OWOX BI Pipeline.
As a result, you will get an 'Acquisition — Non-Google cost' report in the Google Analytics 4 interface. You can also create a custom report in the Explore section and add campaign parameters as well as cost, impression, click, cost-per-click, and return on spend metrics that are not related to Google.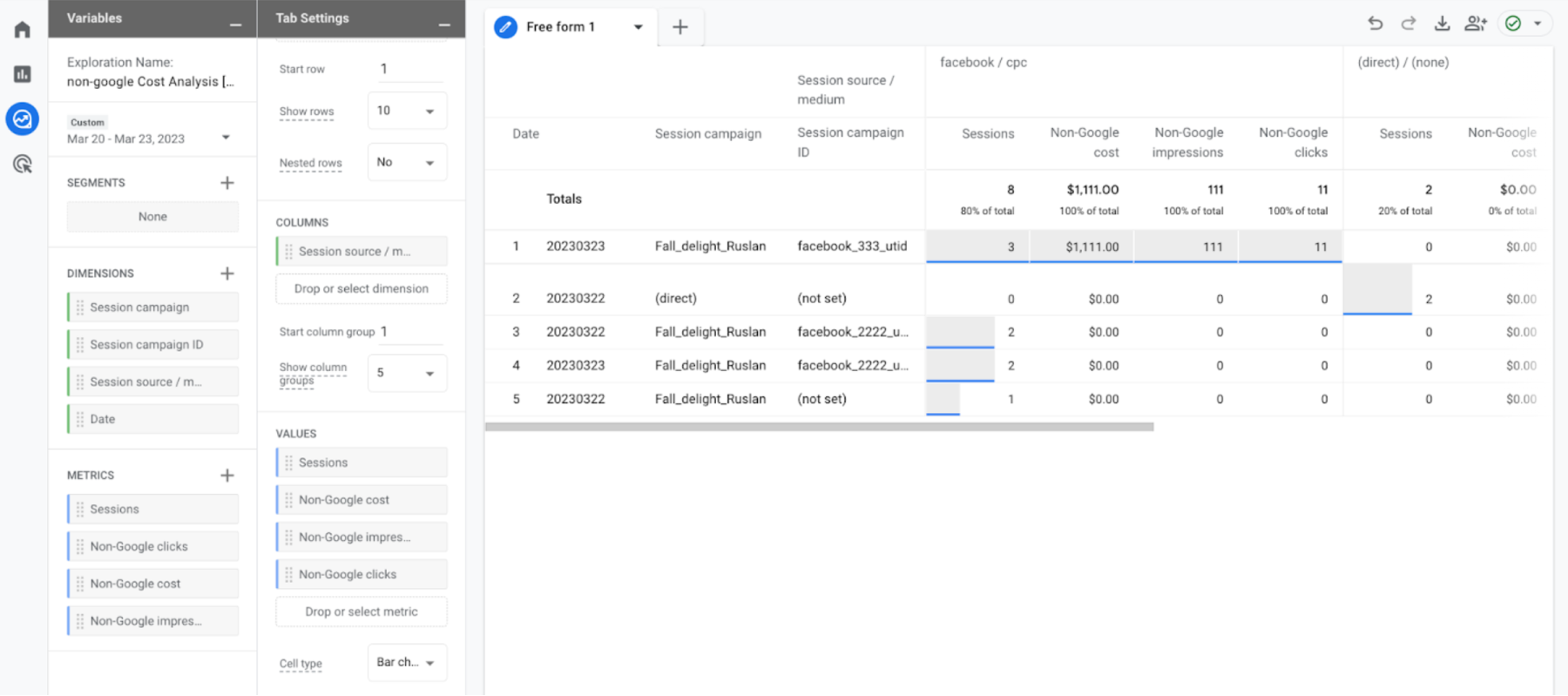 Going beyond your limits
With our brand-new OWOX BI Workspace, you will have access to a comprehensive overview of your solution, enabling you to easily control and troubleshoot any issues that may arise.

Additionally, the diagram view visualizes the interactive data flow, which you can expand by adding new Pipelines, Streaming, and Transformations with just a few clicks, utilizing our Templates gallery.
A new pipeline from Google BigQuery to Google Analytics 4 via SFTP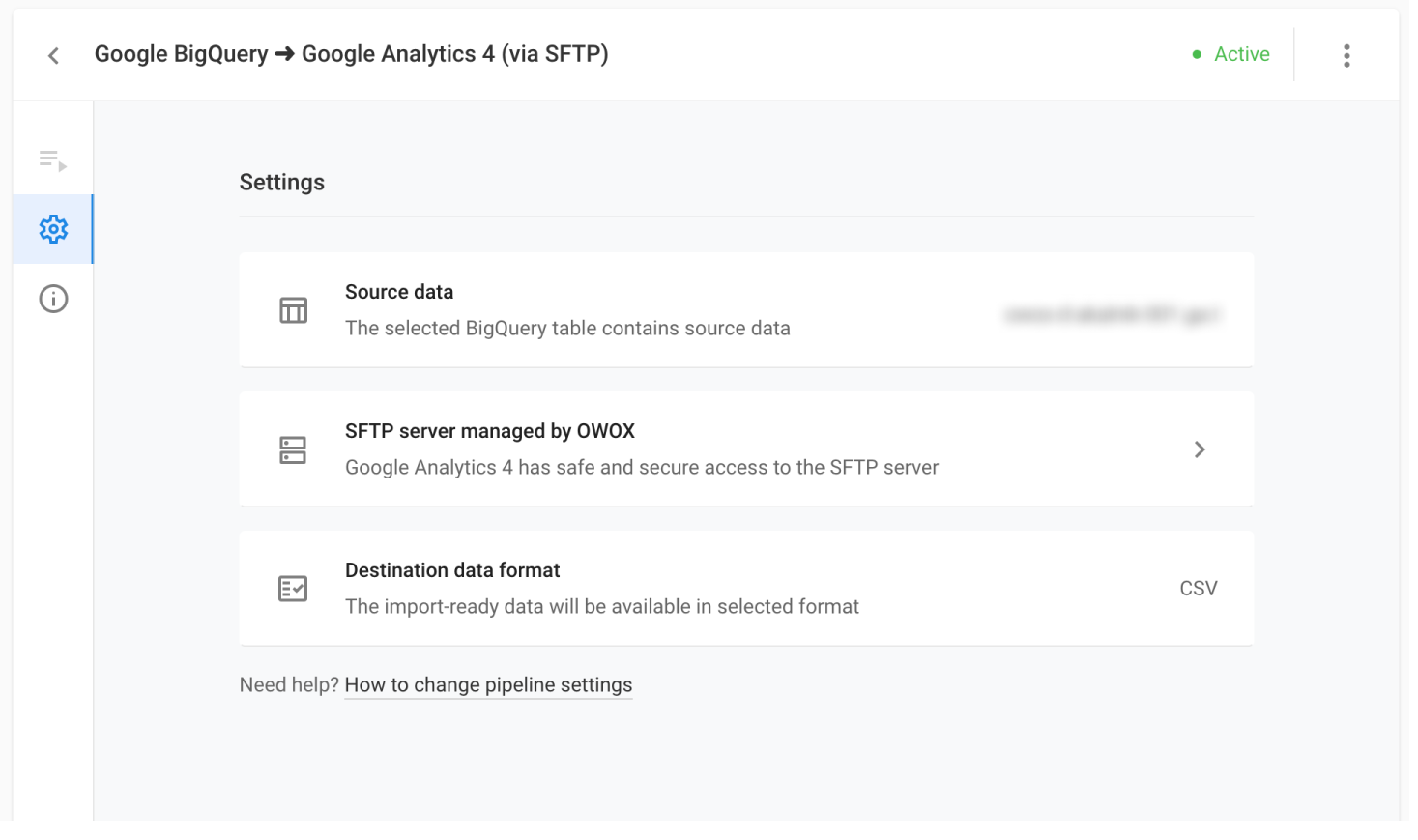 With OWOX BI, you don't have to limit yourself to cost data type only. Our new pipeline from Google BigQuery to Google Analytics 4 via SFTP supports all types of data that can be uploaded: cost data, item data, user data, and offline events. You can prepare any of these data types in the required structure using a Google Sheets document or BigQuery table. And then easily set up our new pipeline with this step-by-step instruction. This pipeline is available for free with all of our subscription plans.
At OWOX BI, we are committed to improving our products and providing our users with the best possible experience. If you have any feedback or suggestions, please reach out to us at bi@owox.com.
Thank you for choosing OWOX BI.