We are excited to announce a new feature that will make it even simpler and more convenient for you to share BigQuery datasets with OWOX BI service accounts. This new feature will make it even easier and faster for you to create new Pipelines, Transformations, and Streaming.
As you may know, OWOX BI products are closely connected with Google BigQuery cloud storage, which is one of the most powerful and flexible tools for storing and processing large amounts of data. In order to use our products and build any marketing solution, you need to make several settings, and one of them is to choose a BigQuery project, dataset, and table.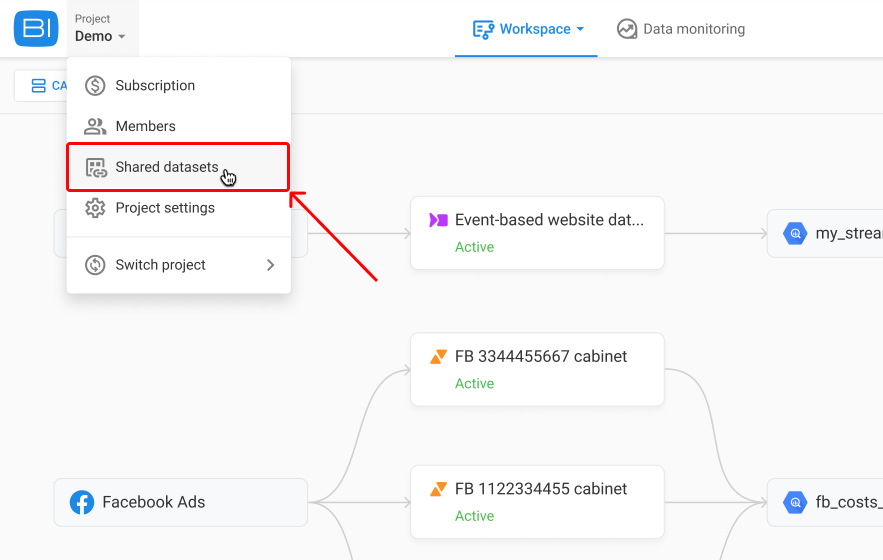 With the new feature, you can now share datasets with our service accounts in just a few clicks. For each OWOX BI project, we automatically create a service account, and you can open the dataset-sharing dialog. In this dialog, you just need to log in with the required Google account, select the desired BigQuery project and dataset, and that's it. In case when you need to create a new dataset and immediately share it with OWOX, this can also be done in the same dialog.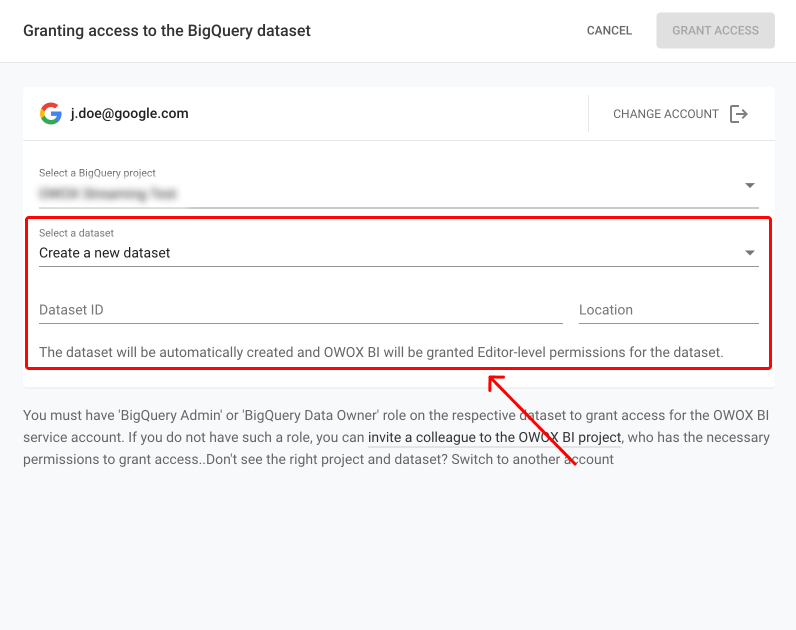 For more details on how to share datasets, please follow this link.
Thank you for choosing OWOX BI, stay tuned for our next improvements! If you have any questions or need further assistance, please don't hesitate to reach out to us at bi@owox.com.