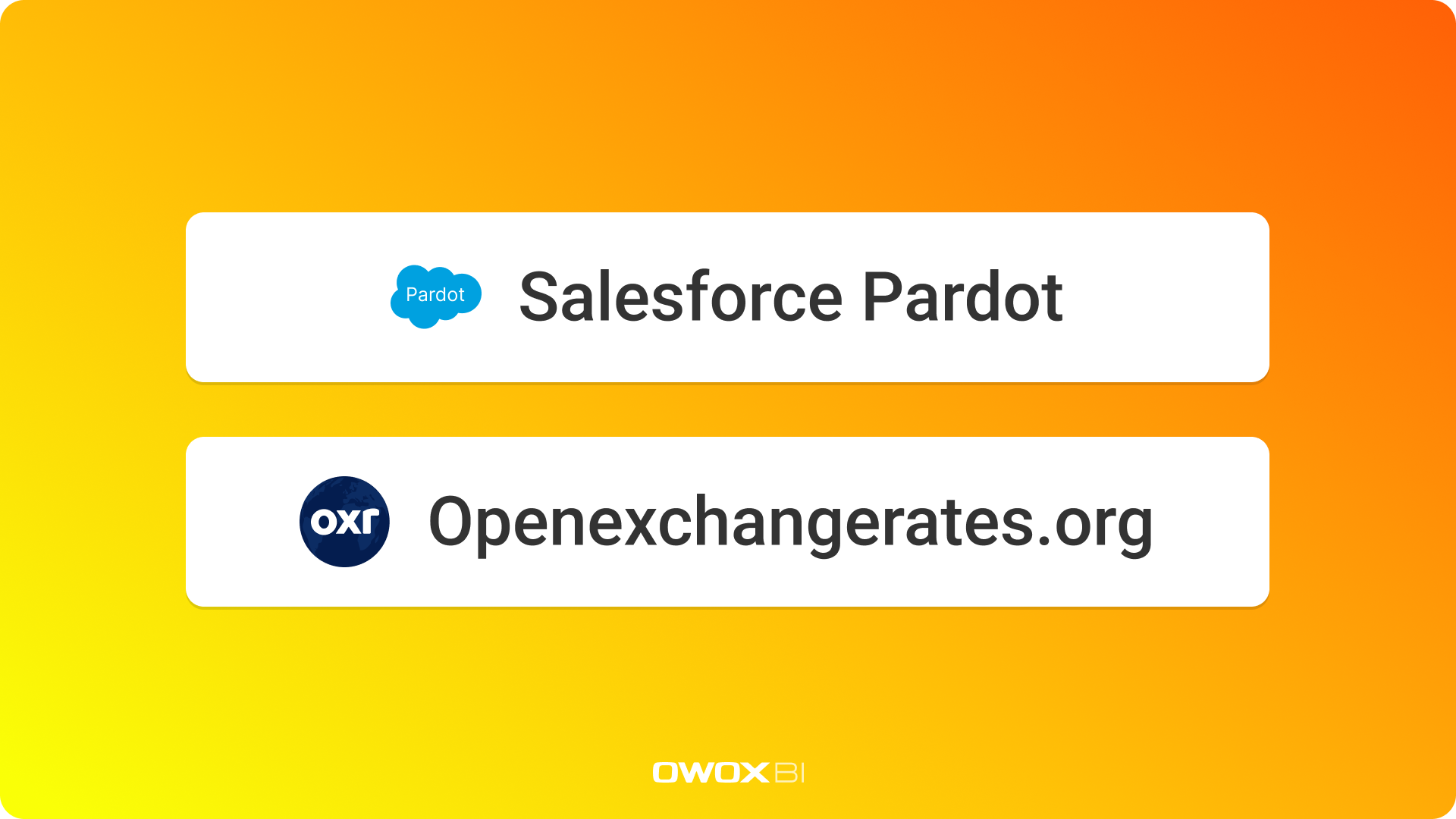 Today, we are excited to introduce two new integrations in the OWOX BI Pipeline: 'Salesforce Pardot → Google BigQuery' and 'Openexchangerates.org → Google BigQuery'.
These by-request pipelines are designed to help our users seamlessly import data from Salesforce Pardot and Openexchangerates.org into Google BigQuery. To start importing data from these services, all you need to do is click the 'Create pipeline' button on the Dashboard page or the page with the pipelines list, select the service you want to use and submit a request to our manager who will contact you and set up the data import.


The 'Openexchangerates.org → Google BigQuery' pipeline is particularly useful for those who need exchange rate data to build their Transformation for blending all ad costs into one unified format. You can find more information about this pipeline here (how to create an API token, data schema, FAQ).
Thank you for choosing OWOX BI, and we look forward to helping you achieve your business goals with our powerful and innovative products.