At OWOX BI, we are always working to improve our products to make them more user-friendly and efficient. In this update, we have added the ability to describe Transformations and Operations and share these details with your coworkers.
This new feature could speed up the process of sharing context between colleagues. And will improve communication in your analysts' team.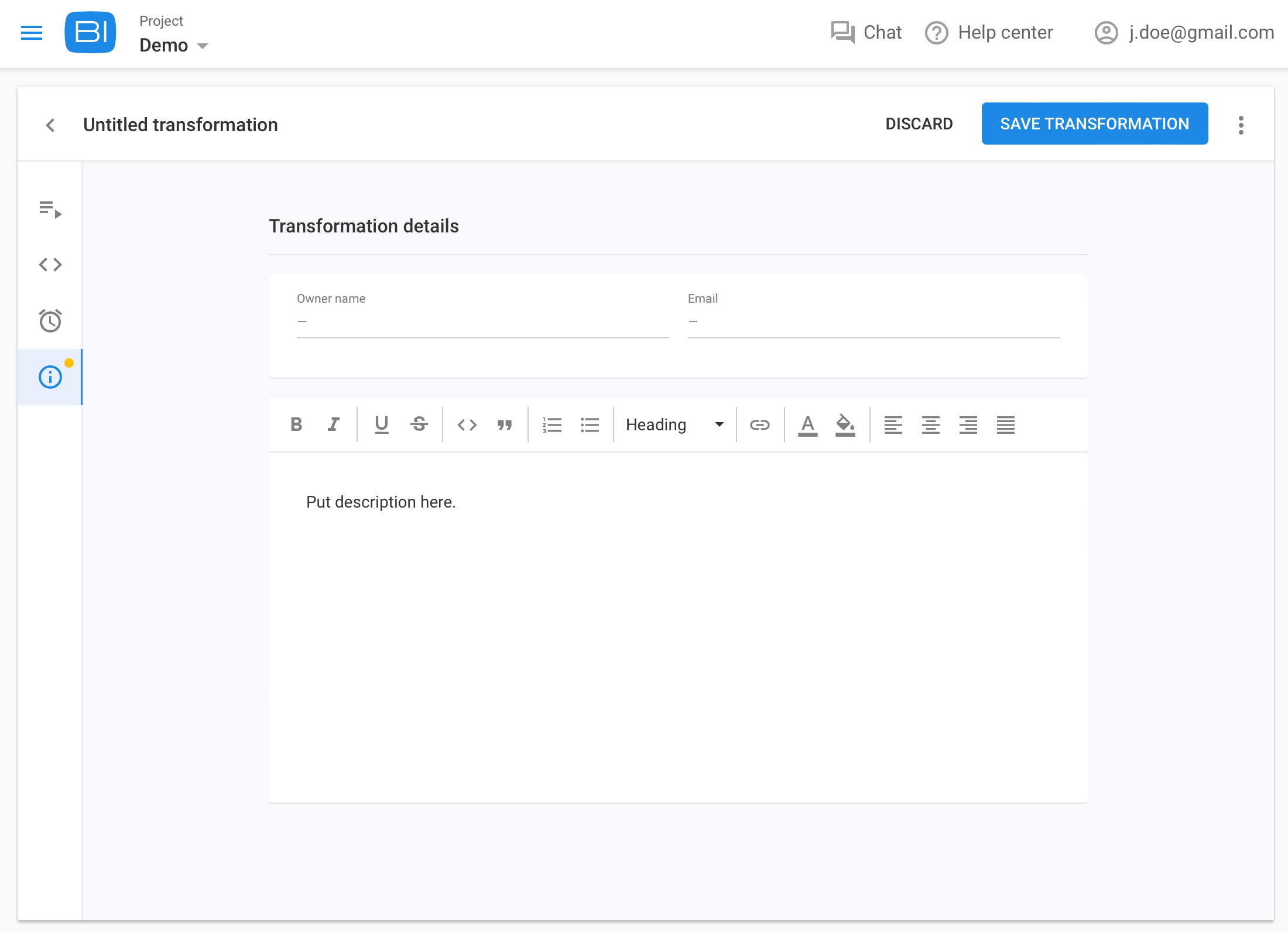 Transformations details
The new 'Info' tab with three inputs: Owner name, Email, and Description is now available on the Transformation page. With the 'Owner name' and 'Email' fields, you can easily specify who is responsible for the current transformation, which can be helpful when working with colleagues in a team.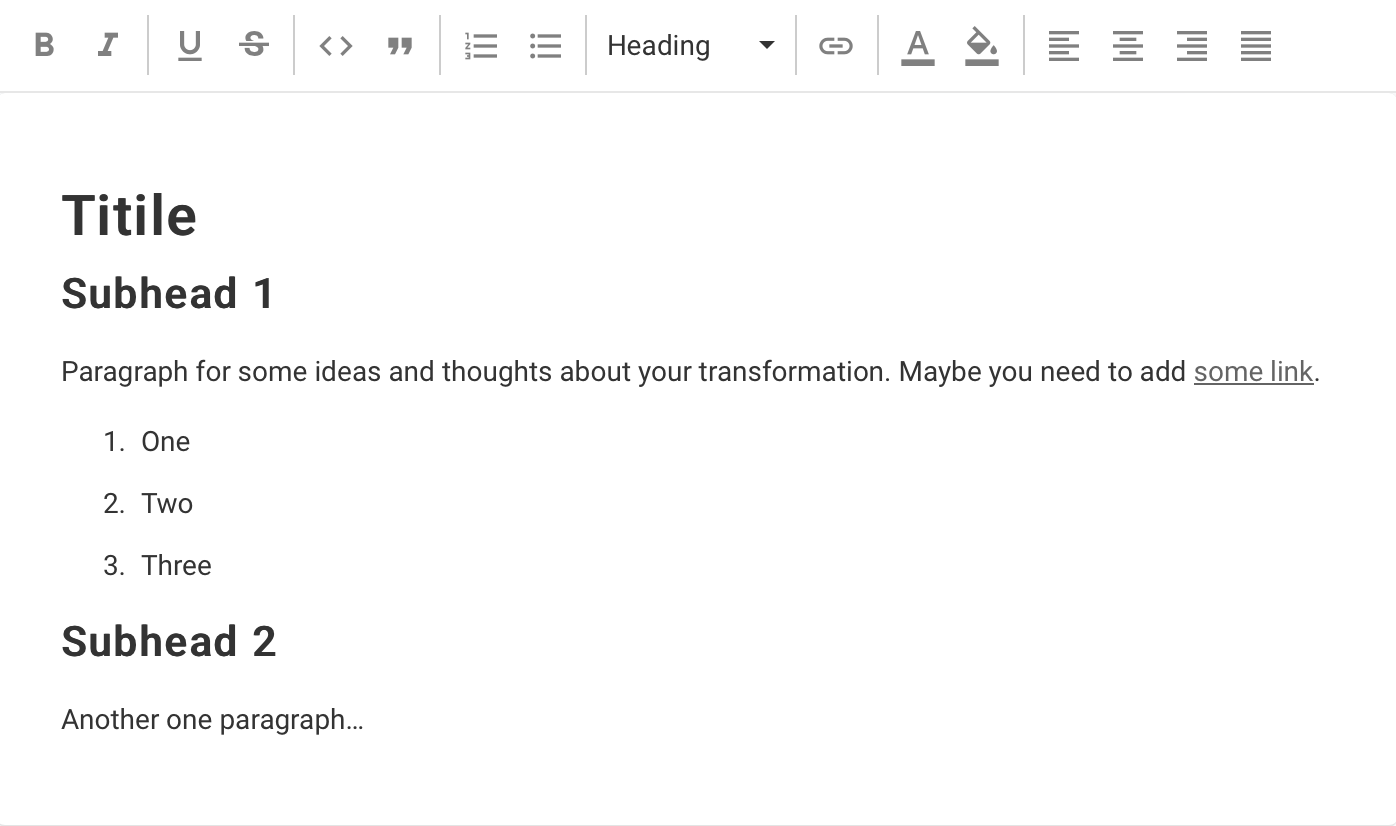 The 'Description' field allows you to provide more information about the transformation you are working on. You can use formatted text, such as bold, italic, underline, headers, bulleted and numbered lists, links to other web pages, code snippets, quotes blocks, and more to make it easier for your teammates to understand your idea and solution.
Operations details
In addition to the Transformation page, you can also write another description on the 'Details' tab for Operations. This will give you the ability to provide additional information about the internal SQL code you are working on.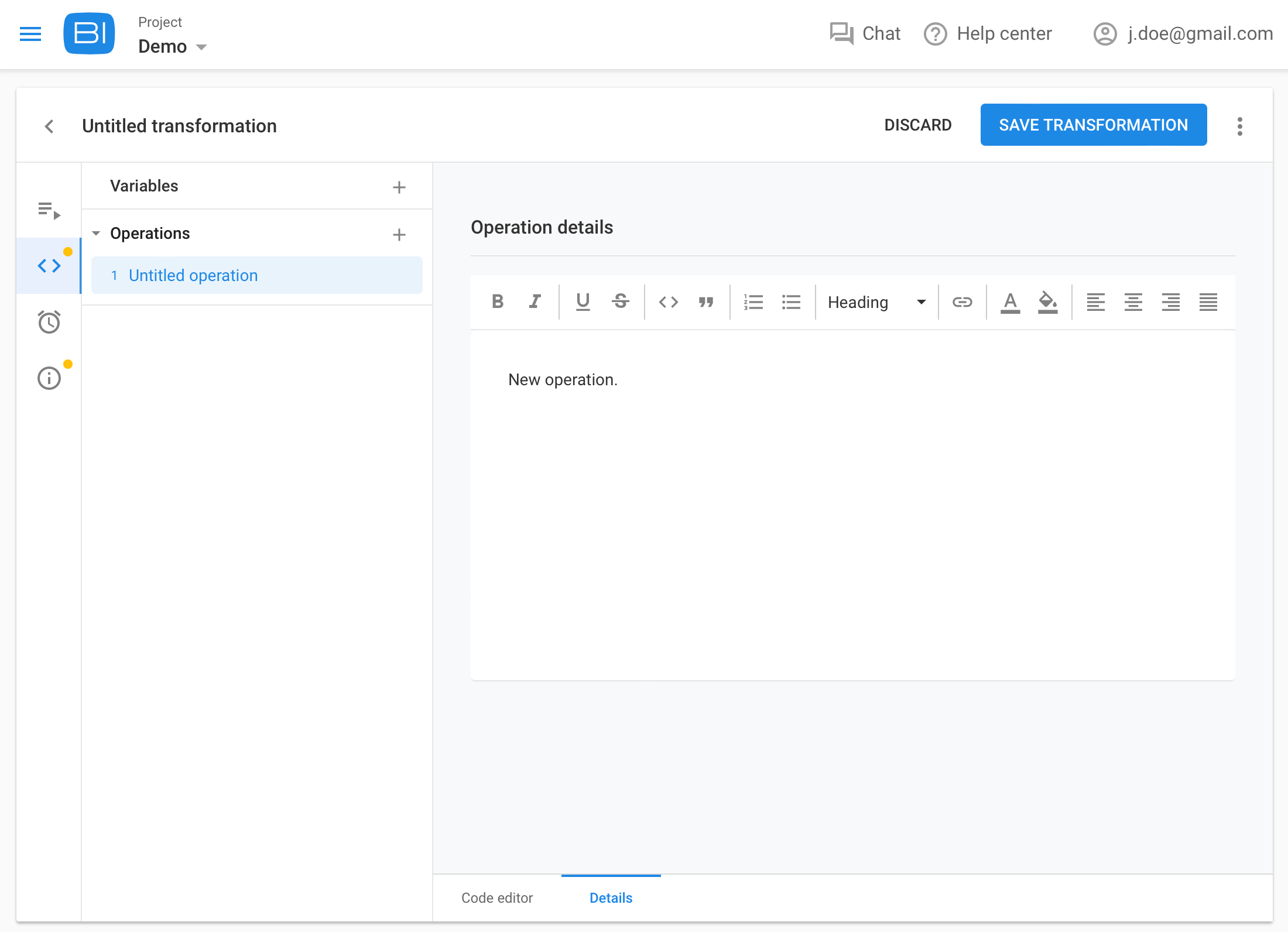 We appreciate your support and look forward to hearing from you. Please don't hesitate to reach out to us at bi@owox.com.
Thank you for choosing OWOX BI.