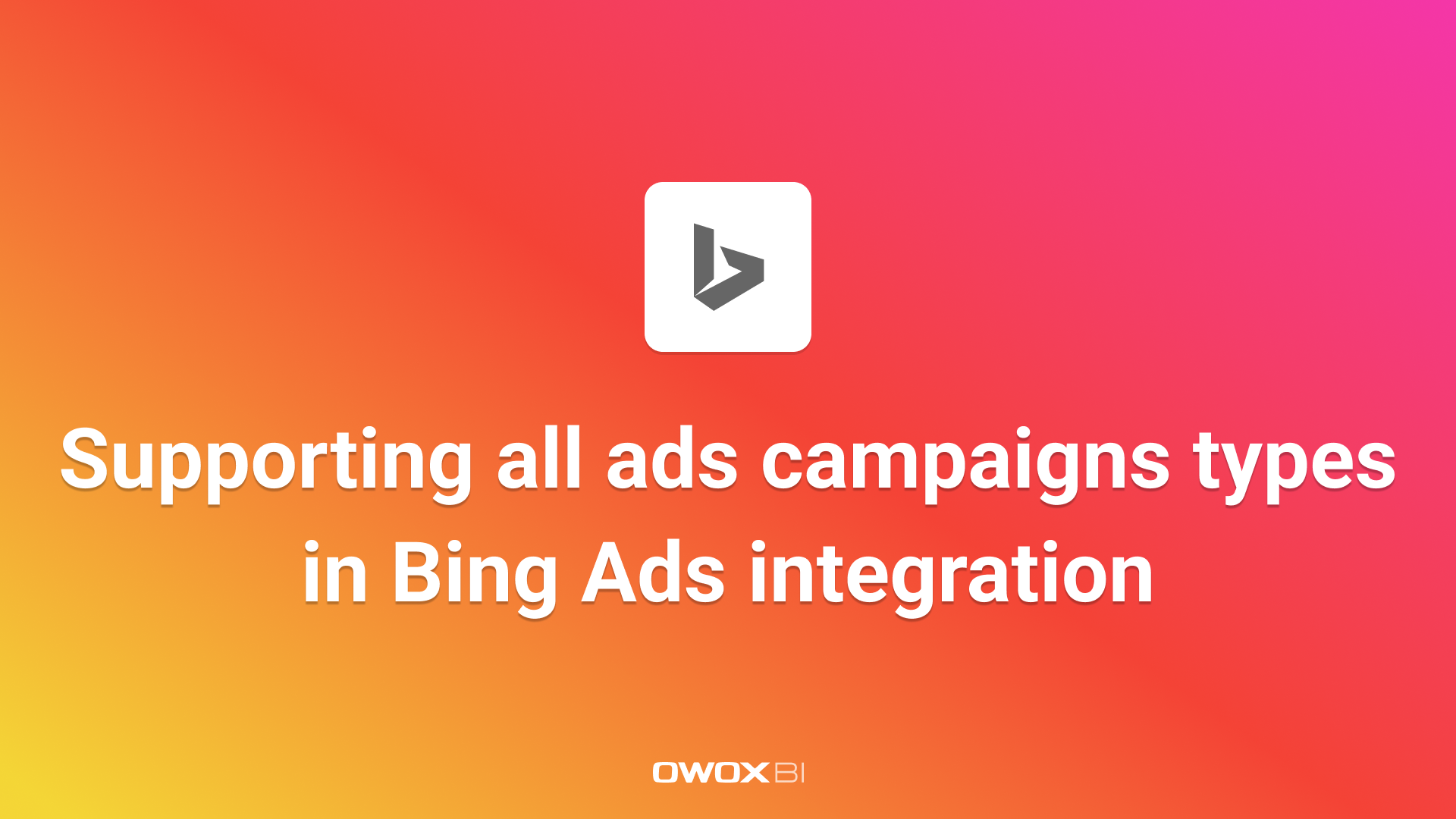 We've made big updates to import cost data from Bing, expanding the list of supported advertising campaign types. Now with the Bing → Google Analytics and Bing → Google BigQuery pipelines, you'll get cost data across all campaign types:
App Install Ads
Expanded Text Ads
Dynamic search ads
Microsoft Advertising in Bing Smart Search
Microsoft Audience Ads
Multimedia Ads
Product ads
Responsive search ads
Vertical ads
By updating this functionality, we left the current data schema in Google BigQuery tables unchanged and kept the logic for processing dynamic parameters.
Our tests have indicated that the pipeline work is stable. No additional actions are required on the users' side.