OWOX BI BigQuery Reports Add-on allows you to create reports in Google Sheets based on data from a query in Google BigQuery. To do this, select on the toolbar Add-ons→OWOX BI BigQuery Reports →Add a new report: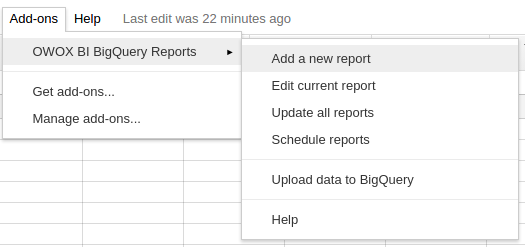 Note: Each new report is created in a new sheet.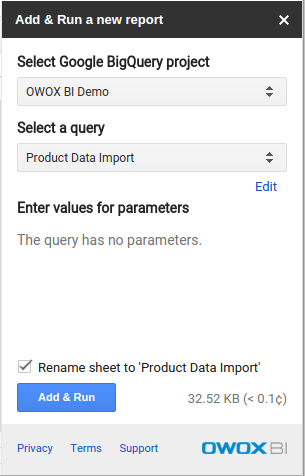 Provide report configuration in a sidebar:
1. Select the existing Google Cloud Platform project;
2. Select Google BigQuery query, that will provide data to be loaded;
If the selected project does not contain any saved queries, select Add new query
Edit button allows you to edit the selected query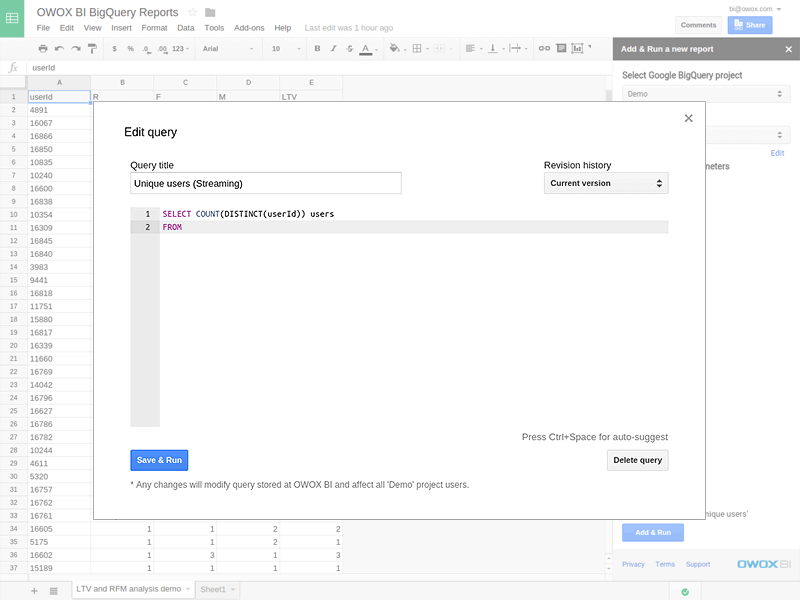 3. If selected Google BigQuery query contains dynamic parameters, you may modify them.