Overview
This transformation uses the results of several previous transformations and aggregates data in one, flat and suitable for dashboard table.


Note: For using this template you will need a customized Sessionization template, Blended AdSpend + GA4 Cost Data Import template, Costs Attribution template, and Standard Attribution models template.


Important: For using the dashboard you will need to connect as source this table and attributionCheck table, which is the result of the Standard Attribution Models transformation.
D - Data Cleansing
The first operation in the template. It is responsible for the preliminary cleansing of data for the dashboard.


Note:Letters at the beginning of the name of each operation define, in all, what this operation does:
D (DELETE) - operation with the main task of data deletion;
A (APPEND) - operation, that adds new data to the table.
A - CMO Dashboard
This operation adds data into a table, which is acceptable for the dashboard. You can copy a dashboard template and connect a table to it and get a perfect all-in-one dashboard for data analyzing, getting insights, and other marketing efforts: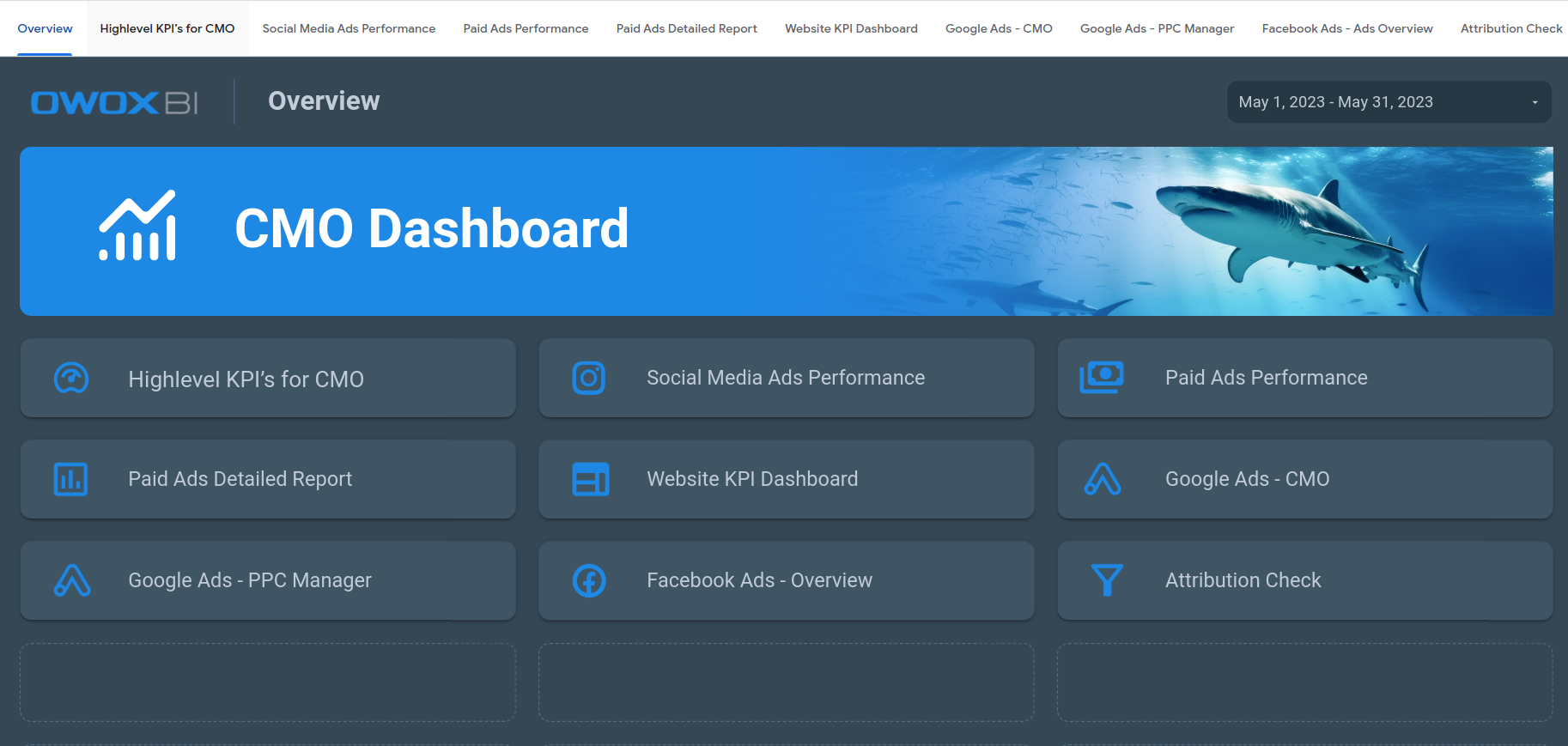 How to add Google Big Query table as the Data Source in Looker Studio.
🎉