OWOX BI Workspace is now available for free in open beta status for any OWOX BI project. Feel free to share your feedback with us at bi@owox.com.
About OWOX BI Workspace interface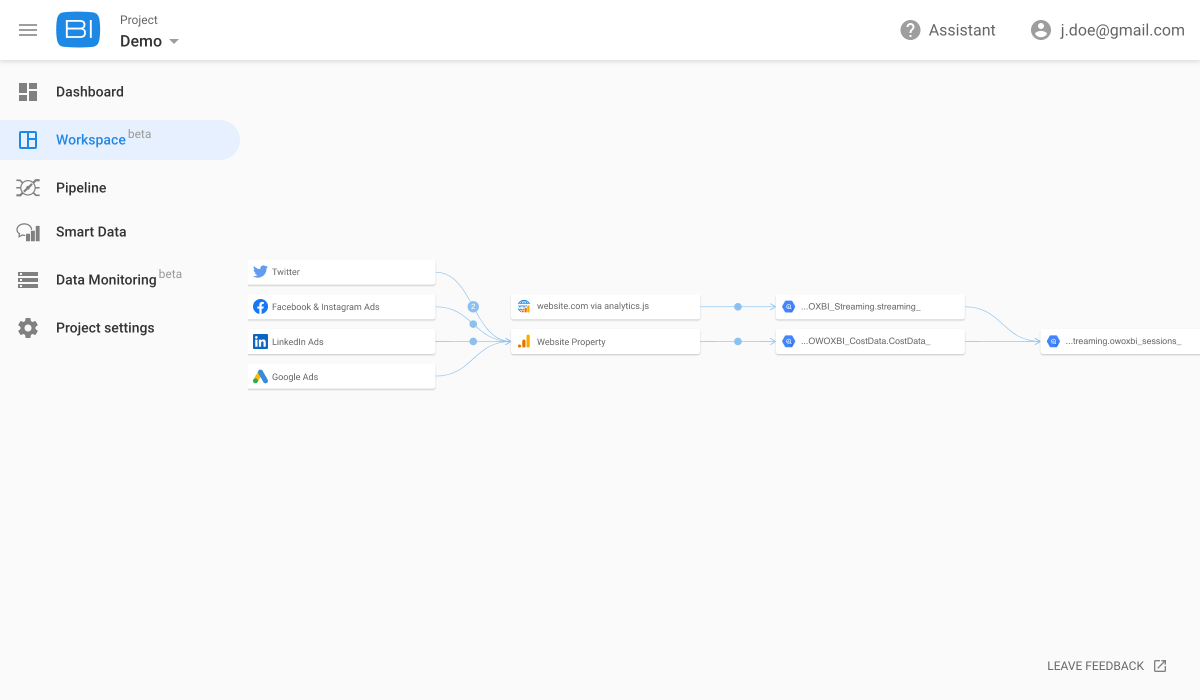 The OWOX BI Workspace interface displays an interactive data flow diagram. This diagram is built automatically and visualizes all Fully-managed pipelines in your OWOX BI project. Therefore, here you can get a complete overview of what is going on and see if there are any problems in your project.
Click on Workspace in the sidebar to open the diagram: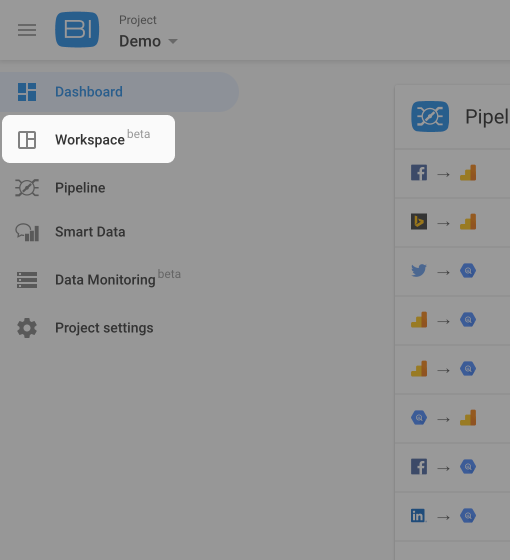 If you don't have a pipeline in your project yet, then you will see a message on this page. Please, go to the Pipeline section and create your first Fully-managed pipeline.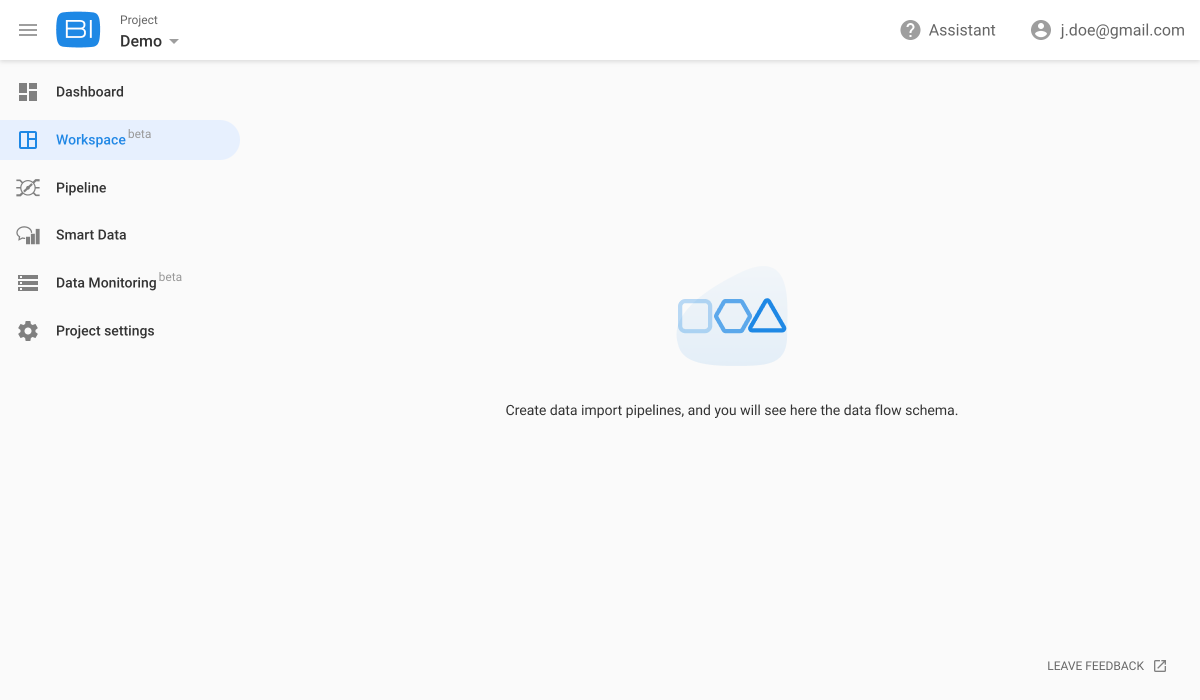 Data flow elements
Depending on the list of configured Fully-managed pipelines, the diagram shows the following elements:
Blocks with an advertising service icon and the name;

Blocks with a Google Analytics icon and a Web Property name, where costs are imported;

Blocks with a Google BigQuery icon and the name of the project and dataset.

Blocks with the Web Property name specified in the hit streaming settings.

OWOX BI Workspace (beta version) is showing data flow from ad services to the 'sessions_' table in Google BigQuery. Elements in the diagram are connected by arrows that indicate the direction of data flow. Arrows with a circle inside represent the cost data pipelines and streaming pipelines.
The cost data pipelines are grouped by ad services. If you created several pipelines from one ad service, then the total number of pipelines will display in the circle on the arrow from this service.

Data flow types
Diagram features
Displaying pipelines' statuses. The blue arrow shows stable and active data flow. The red arrow highlights errors in a data flow.
The ⚠️ icon is placed in a block if problems occur with previous blocks in the data flow.

Scrolling and scaling the diagram.
All blocks on the diagram are clickable. Click on a block to highlight the entire data chain.

Which OWOX BI users can access Workspace
The data flow diagram in the OWOX BI Workspace interface is available in open beta for all OWOX BI projects without restrictions.