Before you start: requirement information
To set up a Taboola → Google BigQuery pipeline, you need to meet the following requirements:
Make sure you have a managed Taboola account to qualify for API Access.
Follow the instructions to create a service account with access to your GCP Project.
Create a Google BigQuery dataset with the location

which you want to work with

.
Provide access to your Ads Account in Taboola for analytics-dev@owox.com.
Provide the information above to your customer manager.
Step-by-step instruction
To set up Taboola → BigQuery pipeline, you need to follow the steps below:
1. On the OWOX BI main page, click the 'New' button and choose 'Pipeline':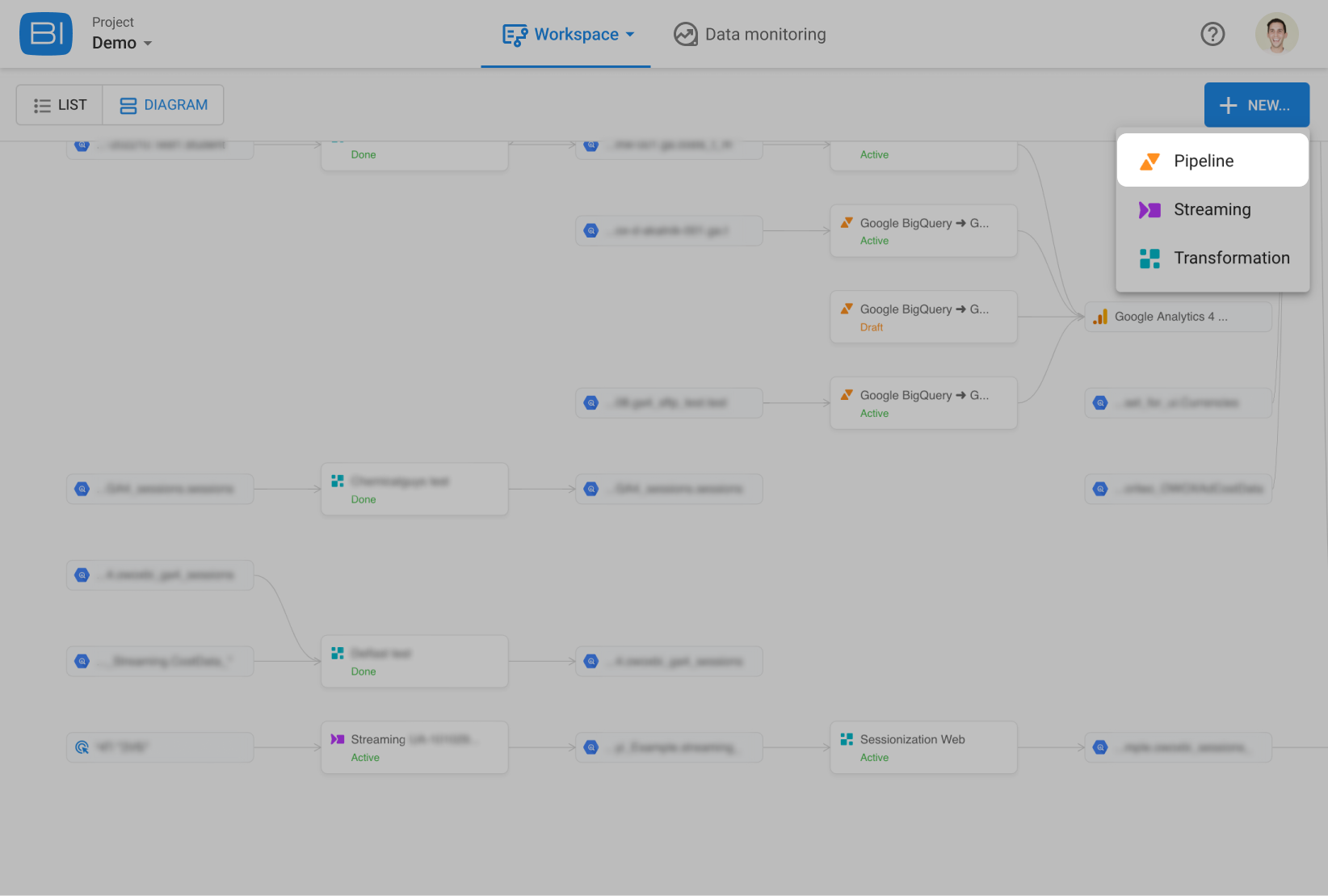 2. As a service provider, select 'Taboola':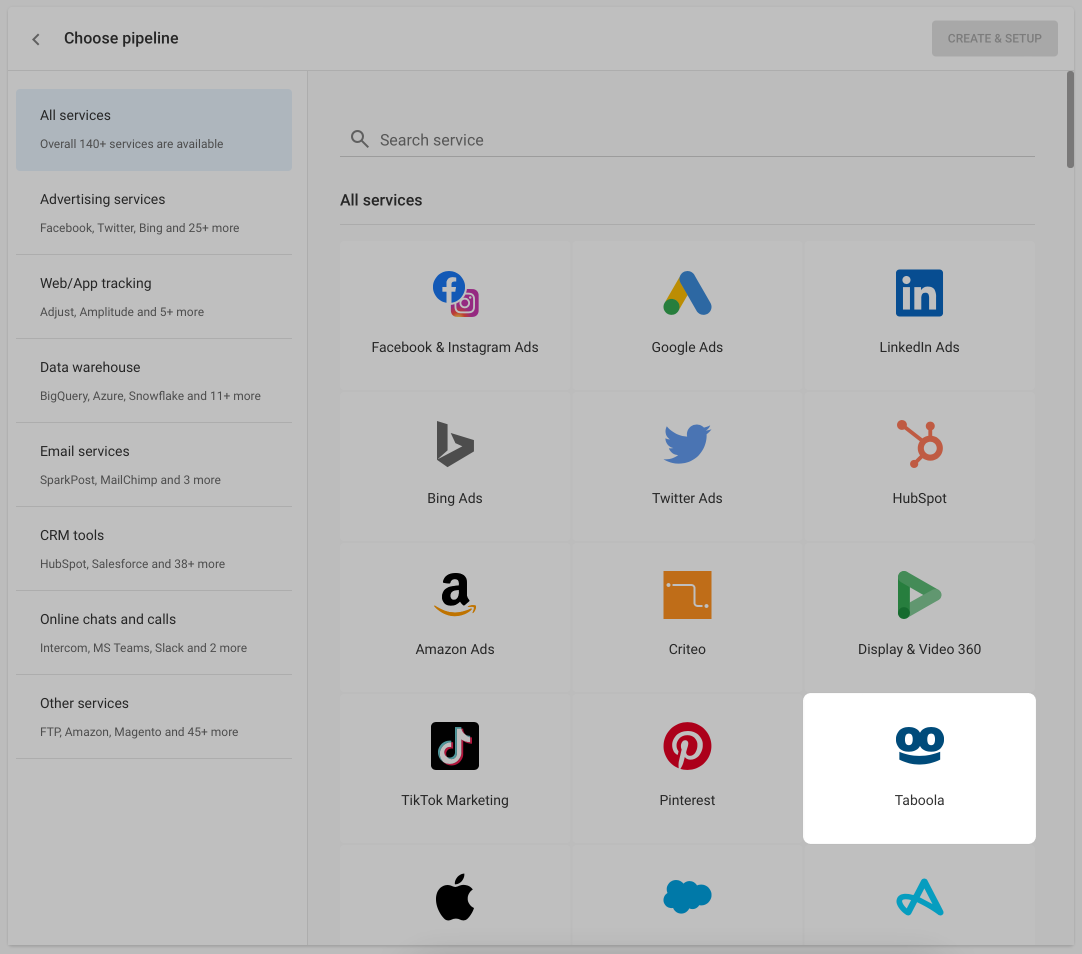 3. Choose pipeline 'Taboola → Google BigQuery':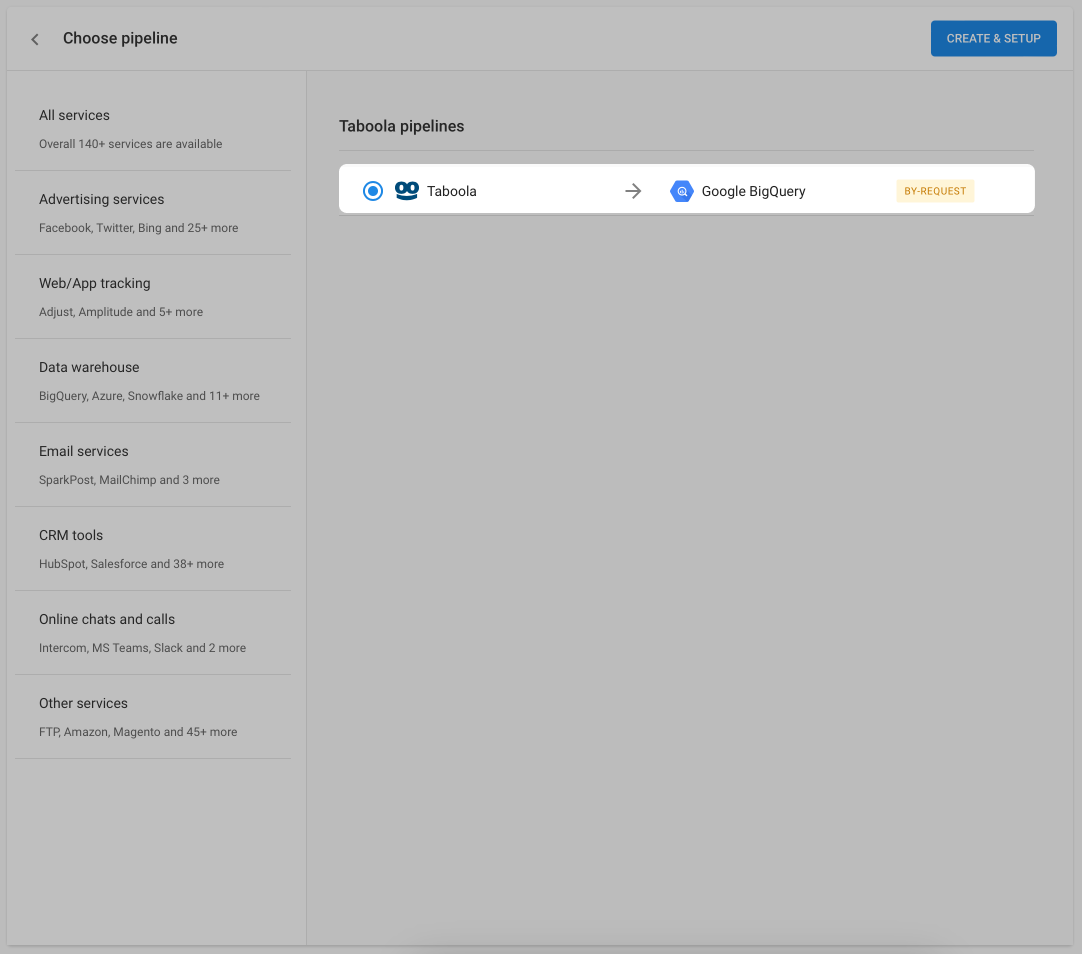 And click the 'Create & Setup' button:

4. Pipeline successfully created. And now you can schedule a call with the manager and provide him/her with the required information.