Check settings in your AppsFlyer account
On the AppsFlyer dashboard, in the left-side menu, select Integration > Access. Then go to Push API.
Here, make sure the Push API version field has 2.0 selected, the Postback URL from your pipeline page is entered, and the Data Selection section has boxes checked as it's shown in the screenshot below: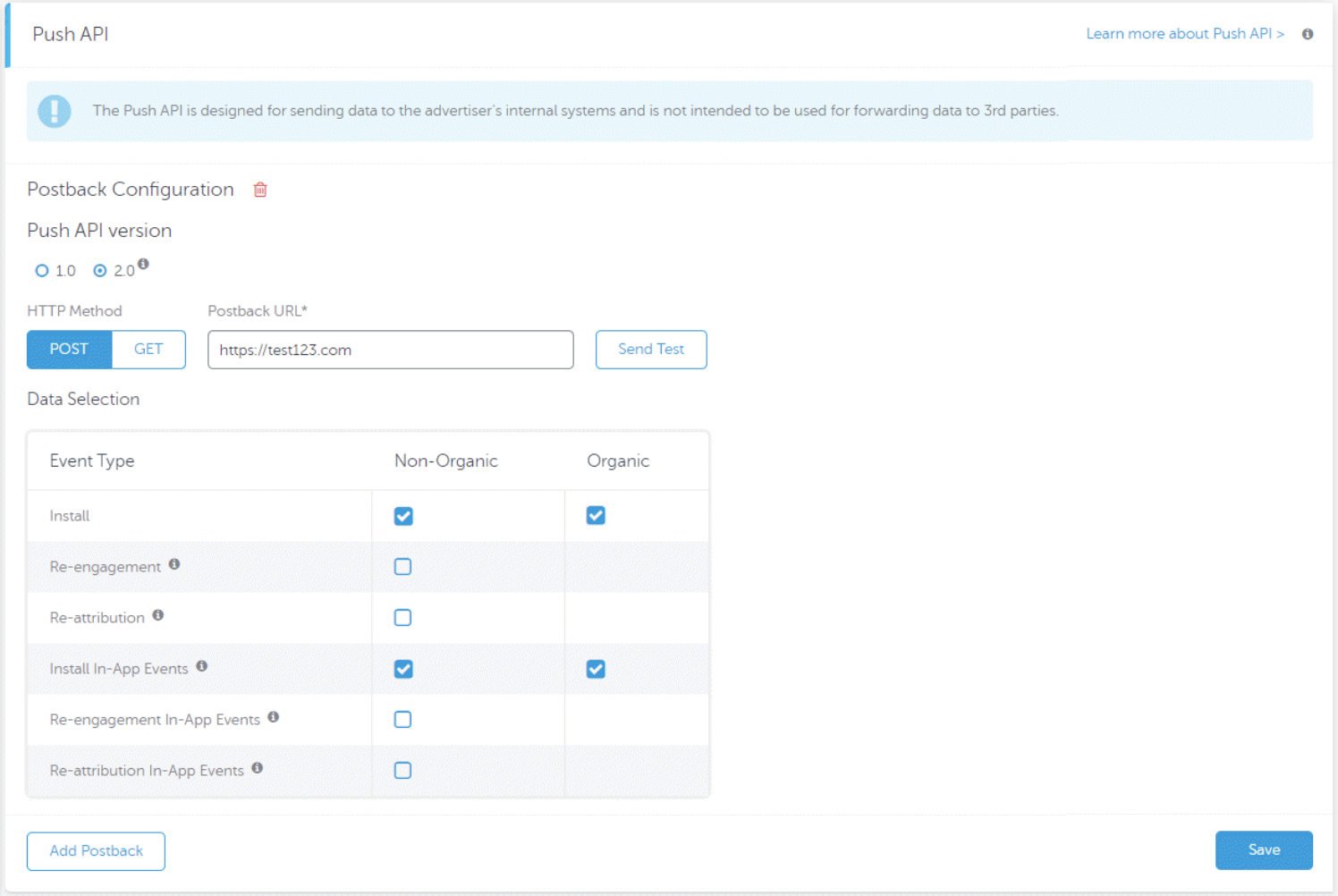 If you need to collect data on the other events (Re-engagement, Re-attribution, Re-engagement In-App Events, Re-attribution In-App Events), check those too. The data on these events will be available in your AppsFlyer → Google BigQuery pipeline in OWOX BI.
If your AppsFlyer account settings are correct but you still face issues with data collection, contact AppsFlyer support for further investigation.