We continue to extend the capabilities of data source management for your Smart Data reports.
With this update, you now can connect and disconnect your OWOX BI Attribution model calculation data in Smart Data source sets.
Thanks to this, you can include attribution data to your reports created with the report builder. Previously, the attribution reports were available via query input mode or report templates only.
How to add an attribution model data to a Smart Data source set
To make metrics and dimensions from the attribution data to appear in the Smart Data report builder, you need to add a User behavior data to your data source set. This data must be collected via the OWOX BI Google Analytics → Google BigQuery pipeline and also be used as a source for your OWOX BI Attribution model.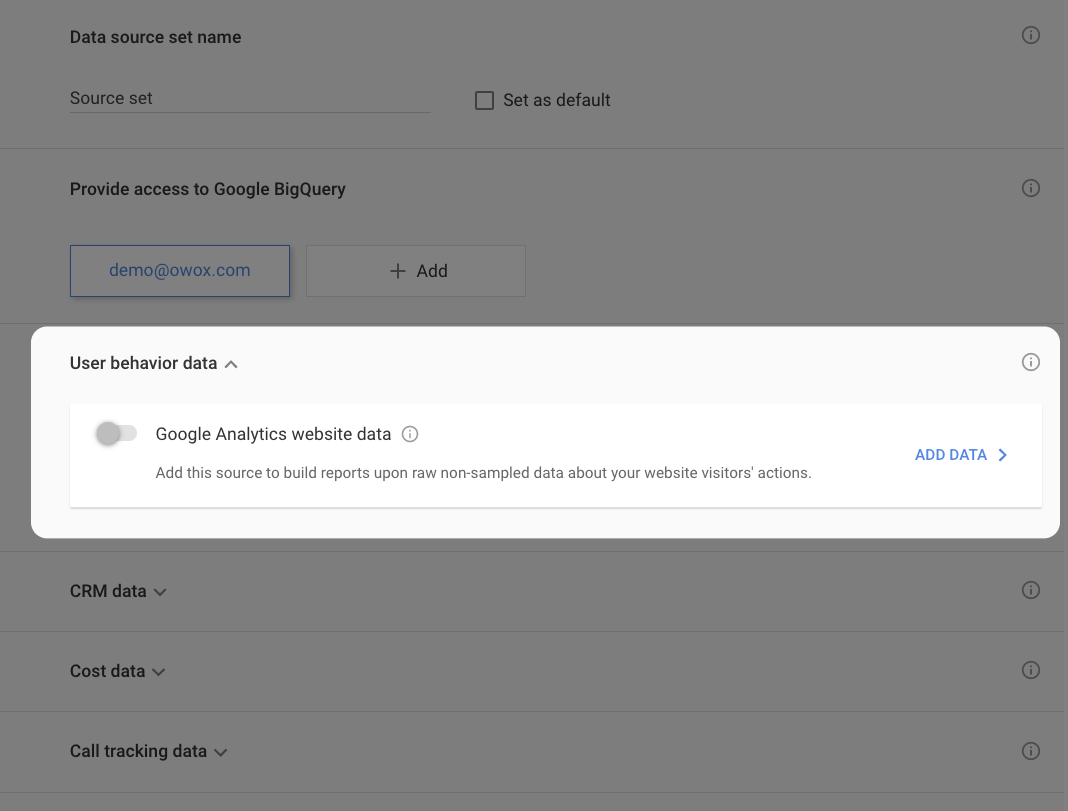 After you've added the source, click Save changes and re-open the source set editing screen. Now you can see the attribution data as a separate data source in the source set: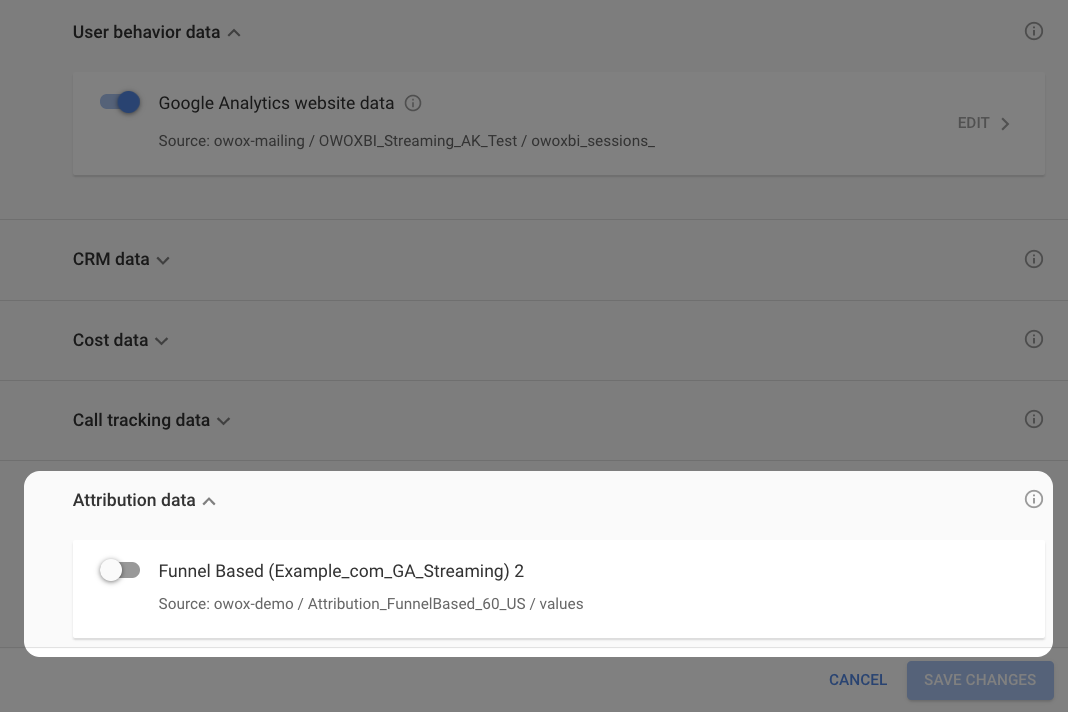 If you have more than one attribution model calculated based on this user behavior data source, all of them will be added to the source set: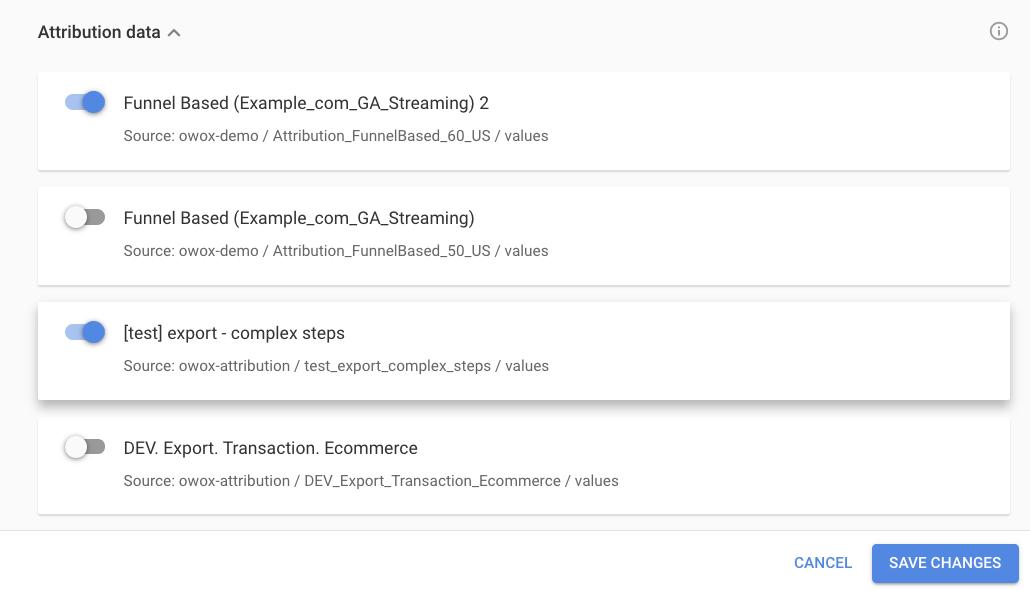 You can choose which of the sources you want to use to build the reports — just enable or disable them using the switches.
Once the attribution data sources you need are connected, click Save changes. Now, the new attribution metrics and dimensions will become available in the report builder. You can view the data source of a certain metric or dimension by clicking on the options icon next to the metric or dimension name: