Now, you can set up not only a session timeout period for your session data collection but a campaign timeout as well.
A timeout is a period of time after which a session or a campaign automatically ends for an individual user.
For campaigns, this period previously was 183 days by default, and you were not able to change it in the pipeline settings or otherwise. This means the data on each campaign had been stored among the session data collected by a user behavior data pipeline for 183 days, and all the traffic with the corresponding utm tag was attributed to this campaign, even though the campaign might have lost its relevance.
Starting today, you can handle the campaign timeout setting as you need via the pipeline settings. The timeout can be set from 1 up to 360 days.
To set the campaign timeout, go to the Settings tab on the pipeline page, click Change settings and specify the period in the Campaign timeout field: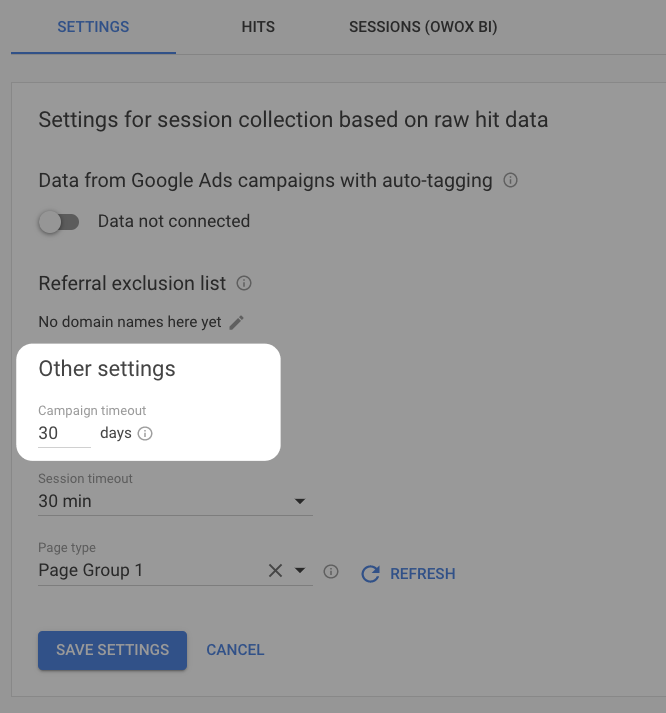 Your campaign timeout depends on your business needs and the peculiarities, so the period must be the same as you expect your campaign to be relevant. For example, clicks to a social media micro-campaigns may be relevant for only a few days after launch.