To make use of the major part of the OWOX BI features, you need access to Google BigQuery, a cloud analytics storage. To get access, you only need to create a project in Google Cloud Platform.
In this article, we explain how to do it.
Read more about OWOX BI features in the article "What is OWOX BI."
Create a Google Cloud Platform project
1. Go to cloud.google.com and click Try It Free. Enter your details and payment card info.
You can try some OWOX BI and Google BigQuery possibilities without providing a payment card info: Thanks to BigQuery Sandbox you can quickly try out OWOX BI with some limitations:
- 10 GB of active storage
- 1 TB of processed query
- Default partition expiration set to 60 days
- No streaming data support
However, if you add a payment card as a new user, Google provides you with $300 credit for one year for using the Cloud Platform services. And don't worry — Google won't withdraw any funds from your card without your confirmation. You will be charged $1 to check your card. This one dollar will be returned as soon as everything is OK.
2. As soon as your free trial is active, go to the Google Cloud Platform main page and click Select a project: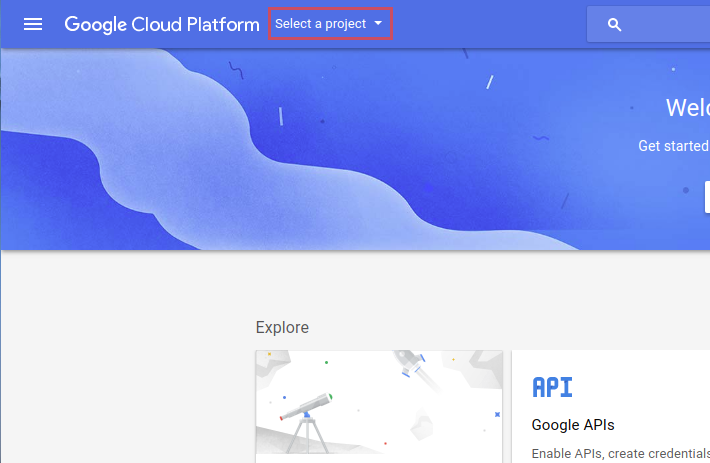 3. In the pop-up window, click the + button to add a new project: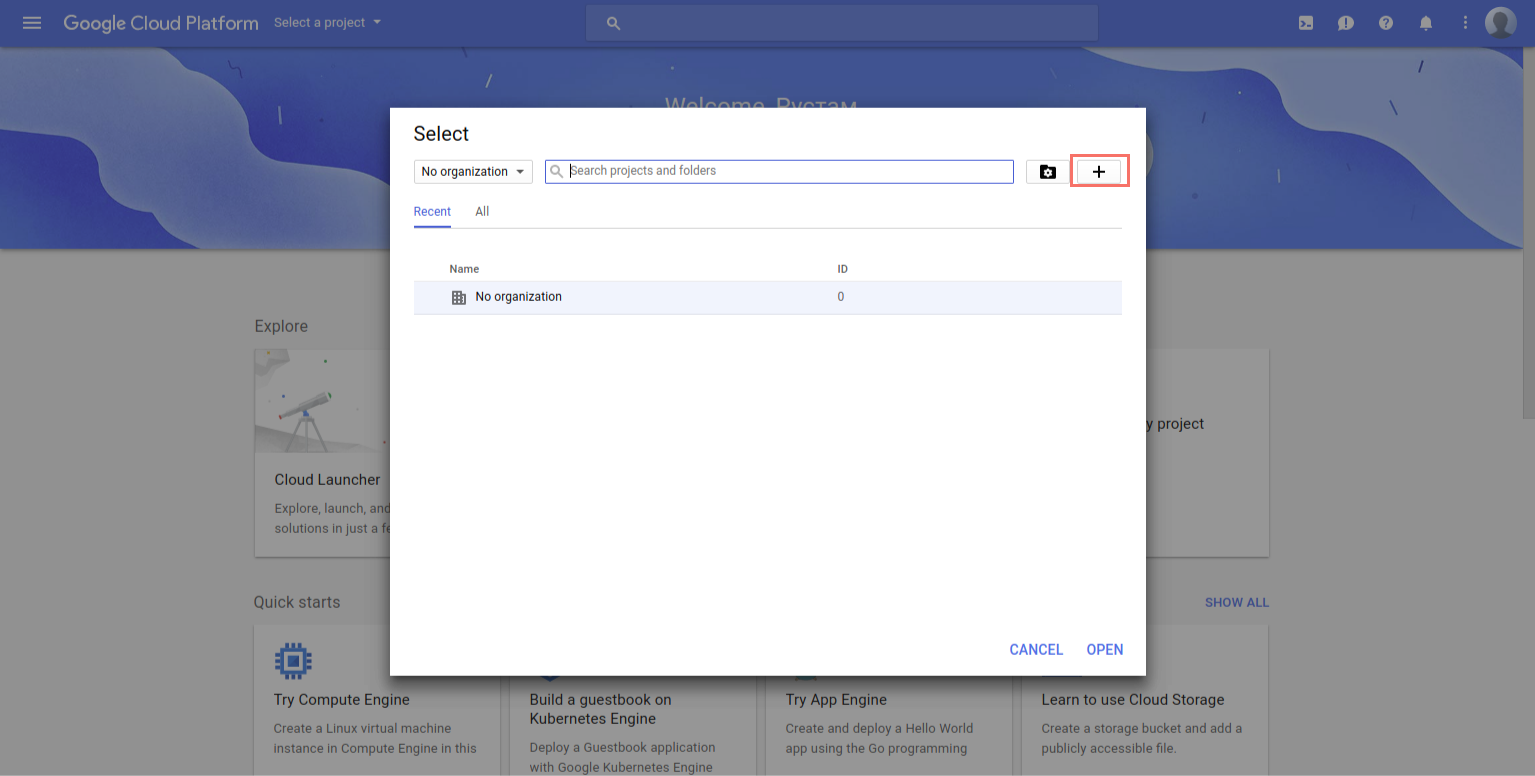 4. On the project creation screen, choose the name and ID for your project, your billing account, organization and location that the project will be associated with. Then click Create: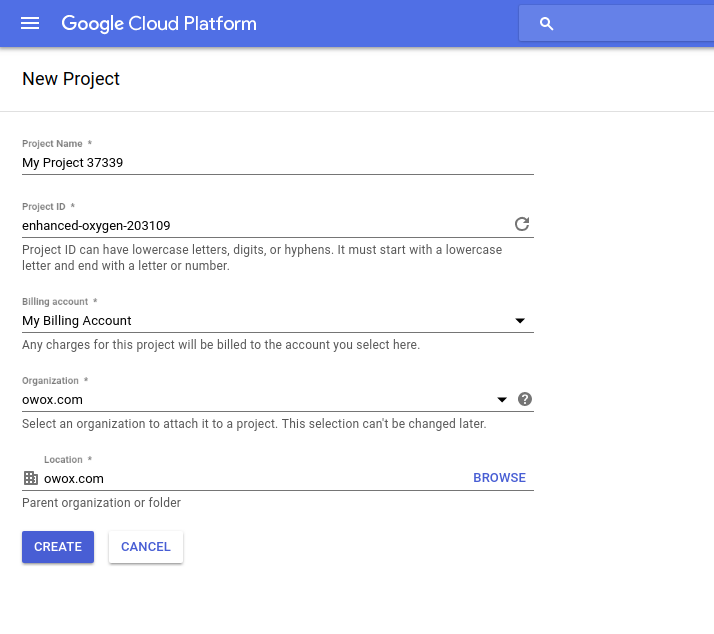 5. You'll get a notification that the project has been created. The link in the notification leads to the project: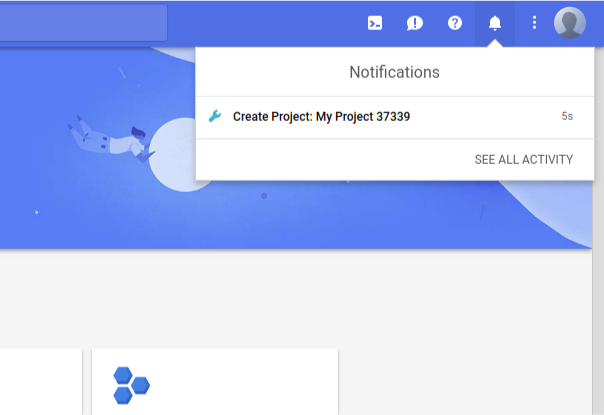 6. Done. Google BigQuery is enabled and working in your GCP project automatically. Now you can set up data collection to BigQuery in OWOX BI or upload to BigQuery CRM data, custom events data tables, or BigQuery Export data for GA 360, and use any of them as a data source for Attribution and Smart Data.
Provide access to your BigQuery data to the people who will work with it
Only those users can manage the data sources who have access to the Google BigQuery project where the source data is being stored and the corresponding BigQuery access role.
That's why you should provide the right access to the people who will work with your data in OWOX BI. If you are going to manage all data in OWOX BI by yourself, just skip this step.
1. On the GCP left panel, find IAM & admin. In the drop-down menu, click IAM: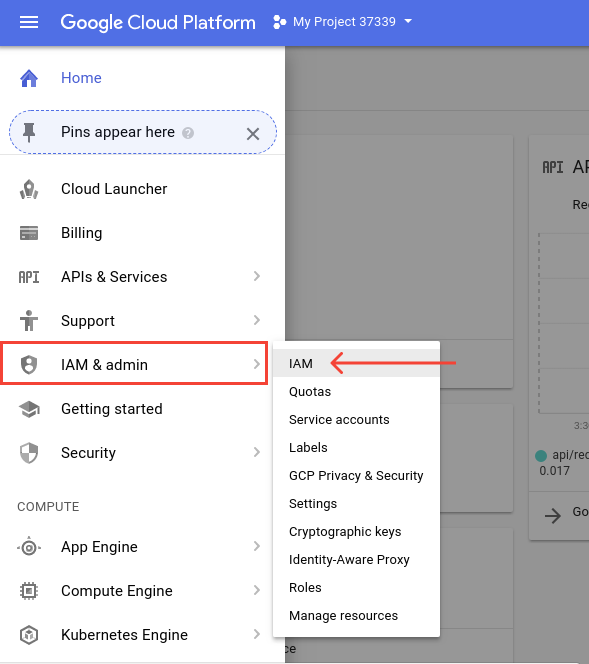 2. On the IAM (Identity and Access Management) screen, click Add: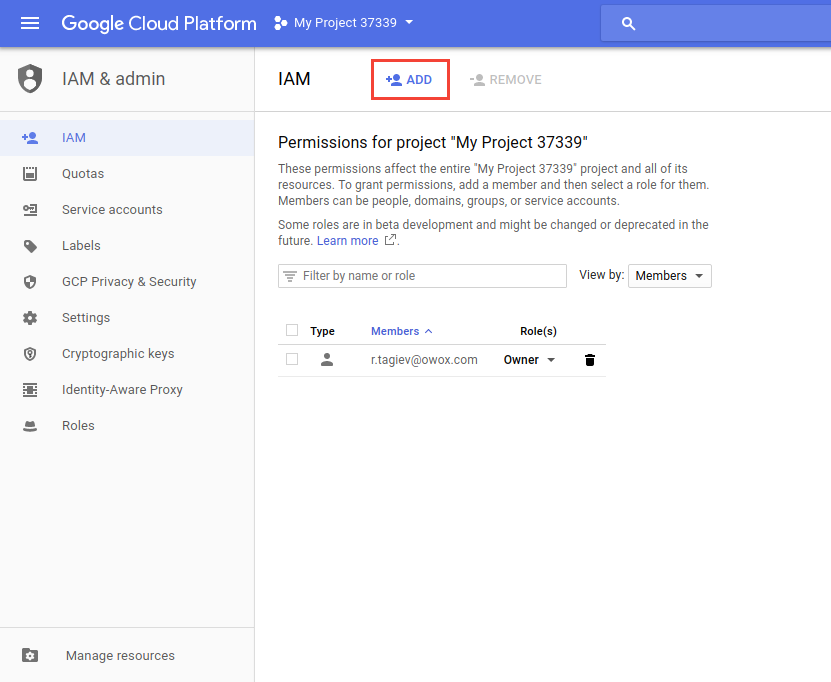 3. In the pop-up, enter the email of the person (one or more) who you want to grant access to. As a Role, select BigQuery > BigQuery Data Editor and BigQuery User:
Note: To make the further access to the data simpler for other OWOX BI users within your project, we recommend to use the BigQuery Admin role. Read about the accesses for each role in the Google BigQuery documentation.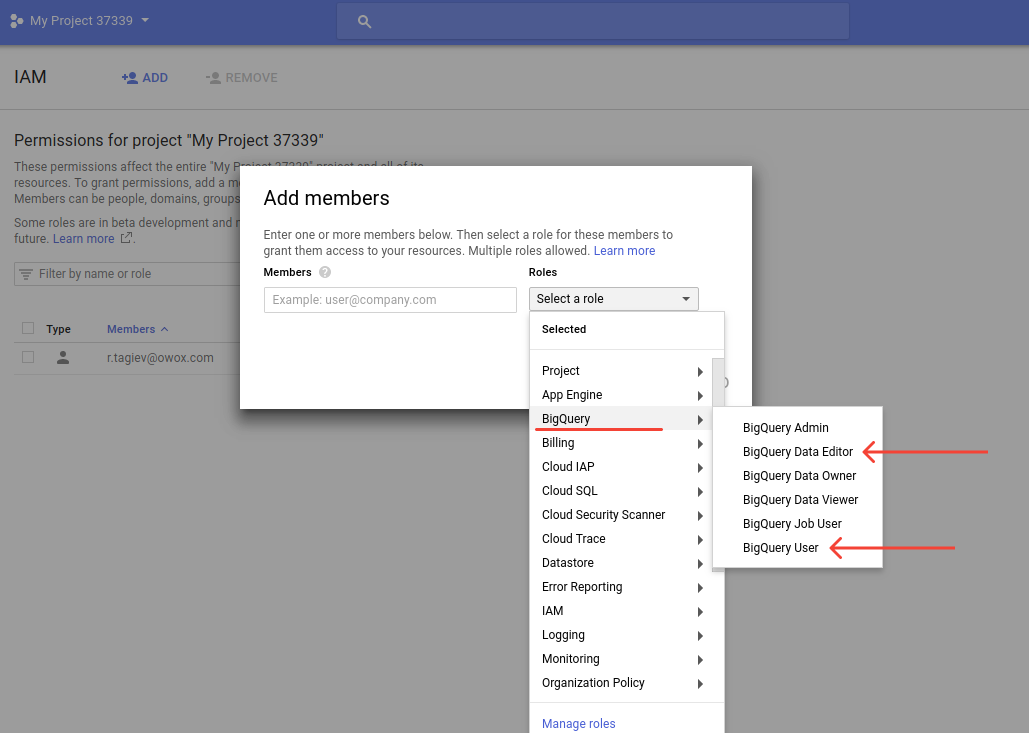 Once you have granted the users with these roles, they can manage data from BigQuery in OWOX BI.
Read more about setting up a Google Cloud Platform project in Google documentation.