At new pipeline creation page do the following steps:
Step 1: Select data source: AppsFlyer
Step 2: Provide access to Google BigQuery
Step 3: Select Google BigQuery project and data set 
Step 4: Copy postback URL 
Step 5: Add postback URL in API access settings of your AppsFlyer account
On the AppsFlyer dashboard, in the left-side menu, select Integration > Access. Then, in the Push API section, click Add Postback.
Here, paste the copied URL to the Postback URL field and check the boxes as in the screenshot below: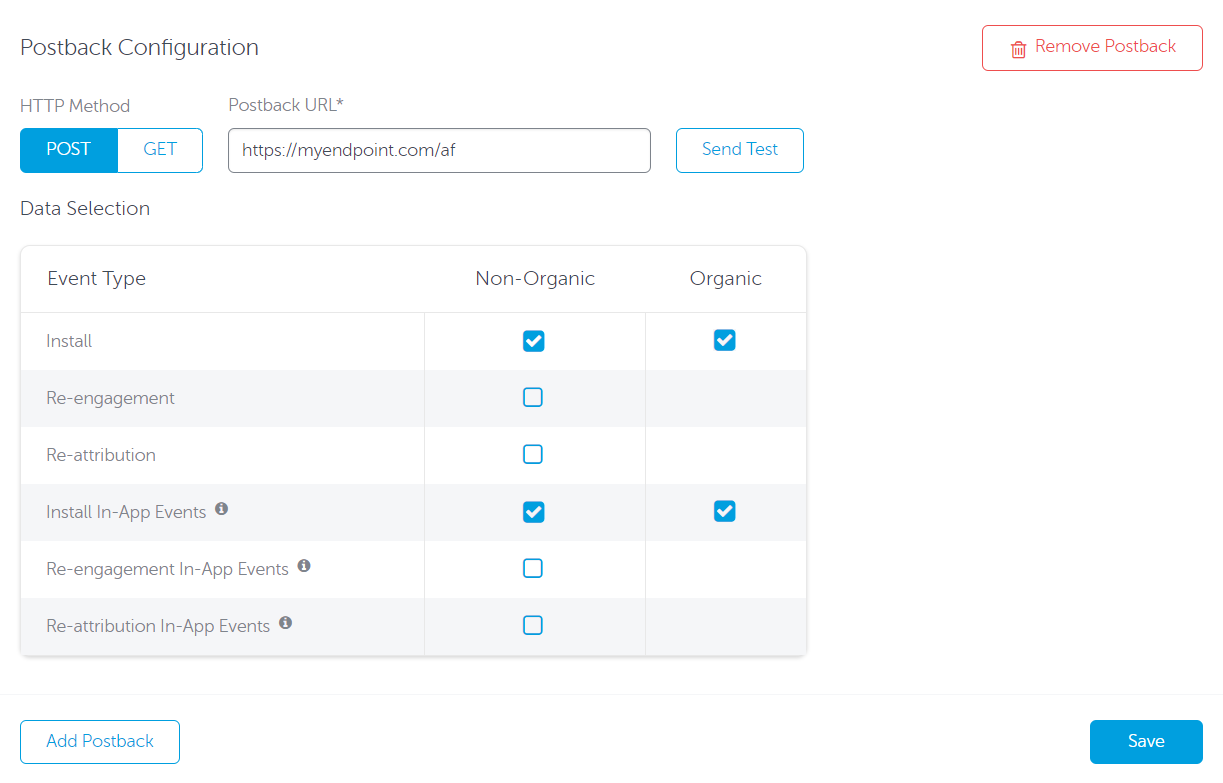 If you need to collect data on the other events (Re-engagement, Re-attribution, Re-engagement In-App Events, Re-attribution In-App Events), check those too. The data on these events will be available in your AppsFlyer → Google BigQuery pipeline in OWOX BI.
Note: AppsFlyer Push API lets you upload data to Google BigQuery without any limitations.