You can switch to a different plan in «Billing» section in the left menu: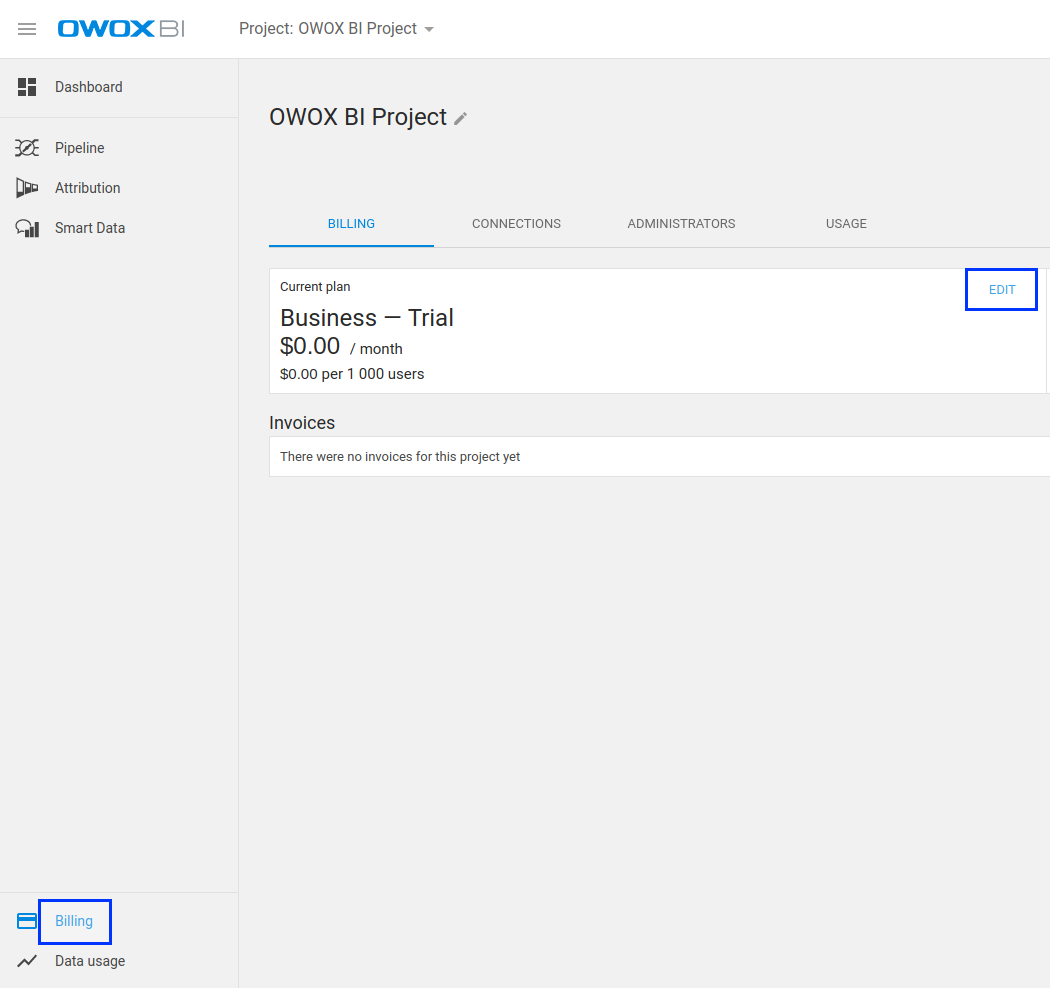 Also you can change it on the dashboard:

You will be redirected to the settings page where you can choose a new plan and payment method: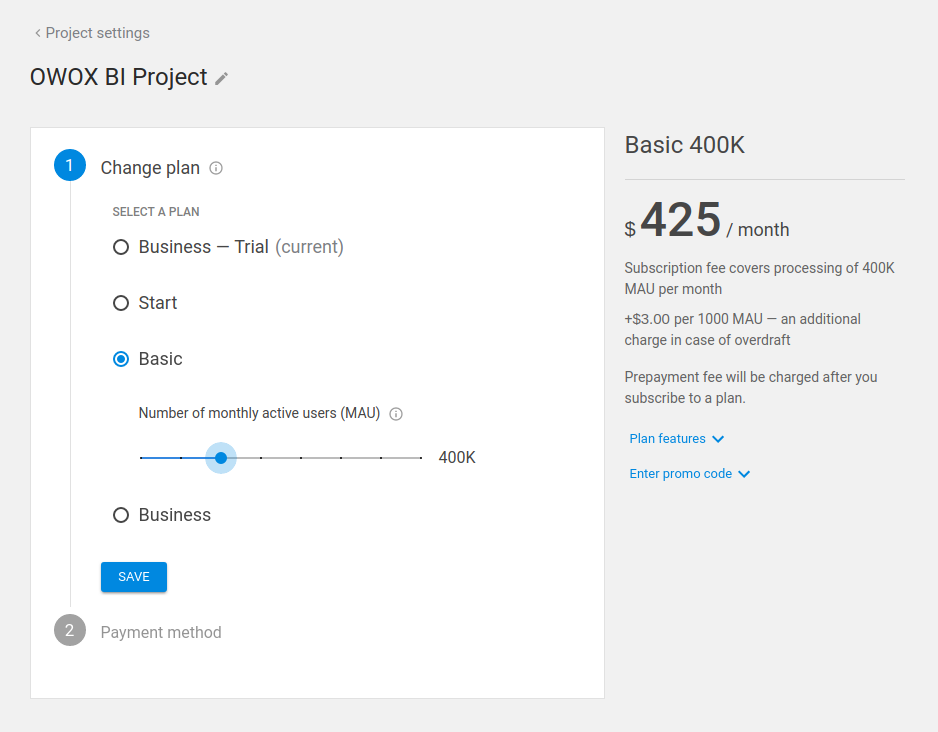 You can switch to a different plan at any time. If you switch to a more expensive plan before the reporting period ends, you will be charged for the difference in cost between the two plans for the number of days left in the month. The number of active users for this month will be set as the one provided in the more expensive plan.
Please note: If you upgrade to a more expensive plan, you will be switched to the plan that same day. If you switch to a cheaper plan, the changes will be made no sooner than the 1st of the following month.
The terms of the plan may change over time, but existing projects are serviced on consistent conditions that are agreed upon when you start using your current plan.
OWOX reserves the right to automatically change the terms of the plan, but only to make the terms more favorable to the user.