What you need before creating a pipeline
To use Google BigQuery and create a streaming pipeline in OWOX BI, you need a Google Cloud Platform project with activated billing.
To use the OWOX BI streaming service, you need to be subscribed to the plan Basic, Business, or Enterprise.
How to create a pipeline
To create a Google Analytics → Google BigQuery user behavior data pipeline, go to the Create a pipeline page and take the following steps:
1. Select data source: Google Analytics: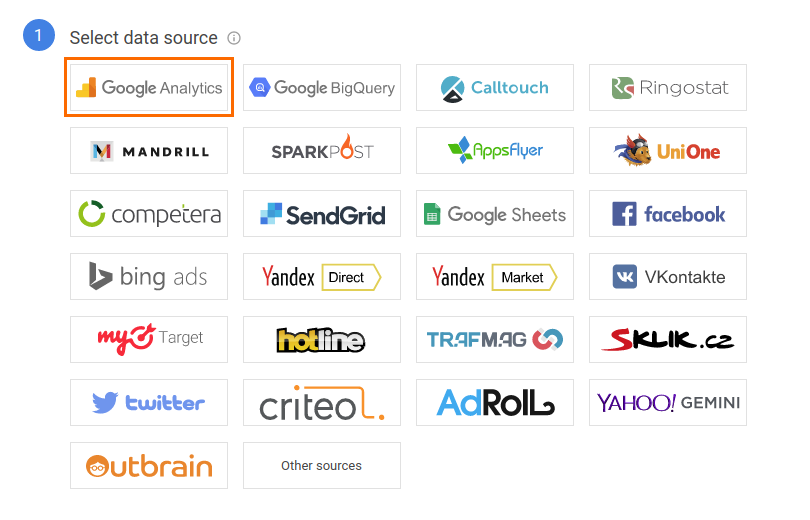 2. Select the data type to be uploaded to BigQuery: User behavior data:

3. Provide access to Google Analytics: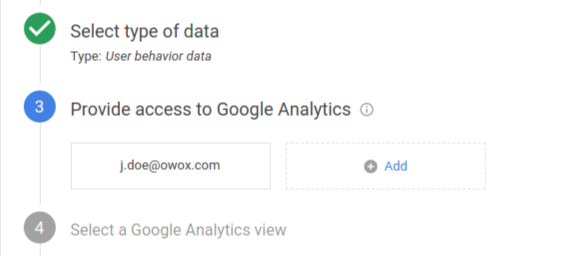 4. Select the Google Analytics property and view as the data source.
Here, specify the Google Analytics view you want to gather data to. You need to have the Edit permission for this Google Analytics view.
Note that you can set up only one pipeline per property.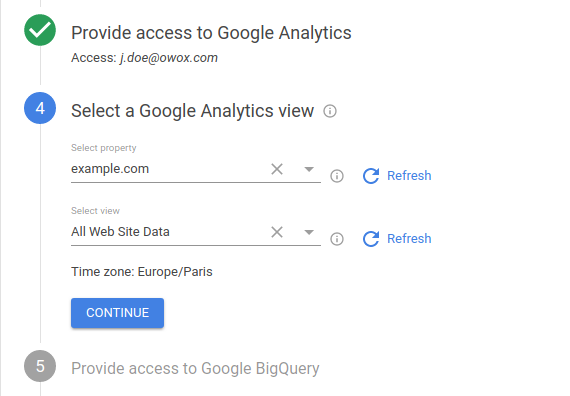 5. Provide access to the Google BigQuery account you want to upload Google Analytics data to: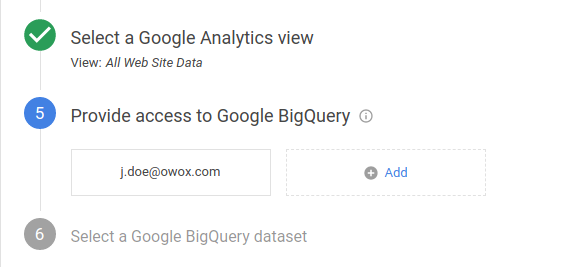 6. Select a Google BigQuery dataset.
First, select the Google BigQuery project that contains the dataset you want to gather data to. Then, select the dataset.
If needed, you can create a new dataset right here.
You can set up only one OWOX BI pipeline for each BigQuery dataset. Creating several pipelines for one dataset may cause the hit data to be overwritten.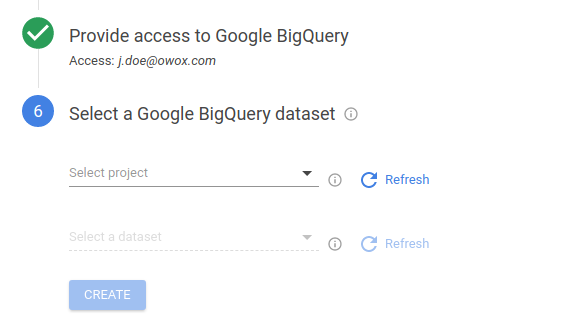 7. Integrate the tracking code in your website. Find it on the created pipeline's page: Settings > JavaScript code for hit data collection.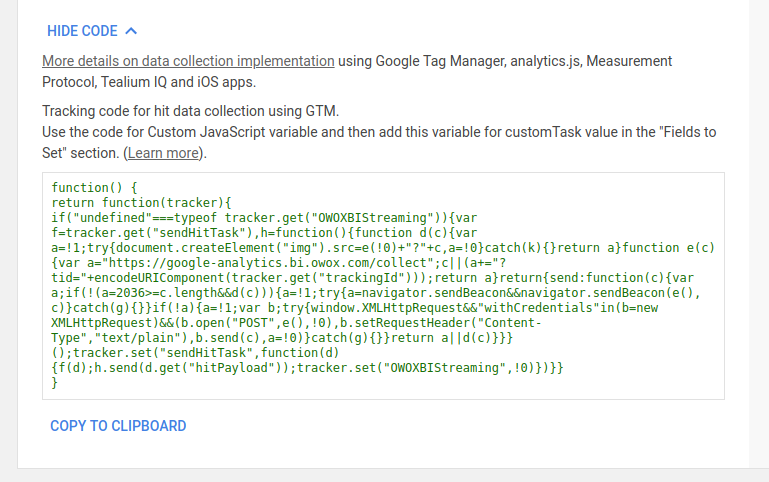 The method of implementing the tracking code depends on your project. Here is the full list of the tracking code implementation methods.
Done. The Google Analytics Real-Time Data → Google BigQuery streaming pipeline is all set. An OWOX BI dataset with the streaming tables will appear in your BigQuery project in the first minute of the next hour. 
Please note: In OWOX BI pipeline, the maximum hit payload size is 16 KB. The hits exceeding this limit won't be processed and sent to BigQuery.
In Google Analytics, the maximum hit payload size is 8 KB (Google Analytics Docs).