To create a new report, select on the toolbar Add-ons→OWOX BI BigQuery Reports →Add a new report: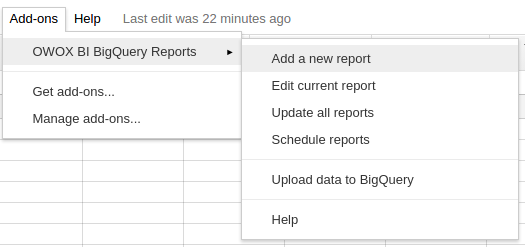 Note: Each new report is created in a new sheet.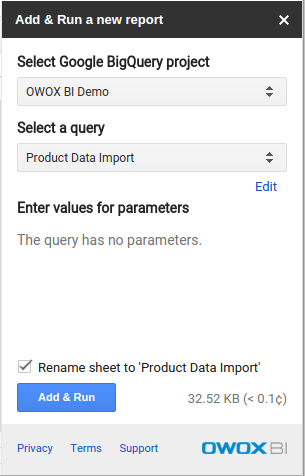 Provide report configuration in a sidebar:
1. Select the existing Google Cloud Platform project;
2. Select a Google BigQuery query, that will provide data to be loaded;
To add a new query, click + Add new query… in the list of your queries on the right-side menu:
To edit an existing query, select it in the list of your queries and click Edit. That opens a convenient query editor — it supports syntax highlighting, auto-suggestions, versioning, query verification, and data processed volume estimation:
3. If selected Google BigQuery query contains dynamic parameters, you may modify them.