OWOX BI Transformation is a powerful tool that allows you to create and run your data transformations using SQL queries in BigQuery. But you don't have to start from scratch with all your Transformations because we have ready-made Transformation templates for you. These templates have been developed by OWOX analysts, who have gathered years of experience in preparing data for marketing reports. Now, all the best practices in marketing analytics are available to you in just a few clicks.
In this article, we will guide you on where to find and explore the full list of available Transformation templates.
Templates gallery in the Help Center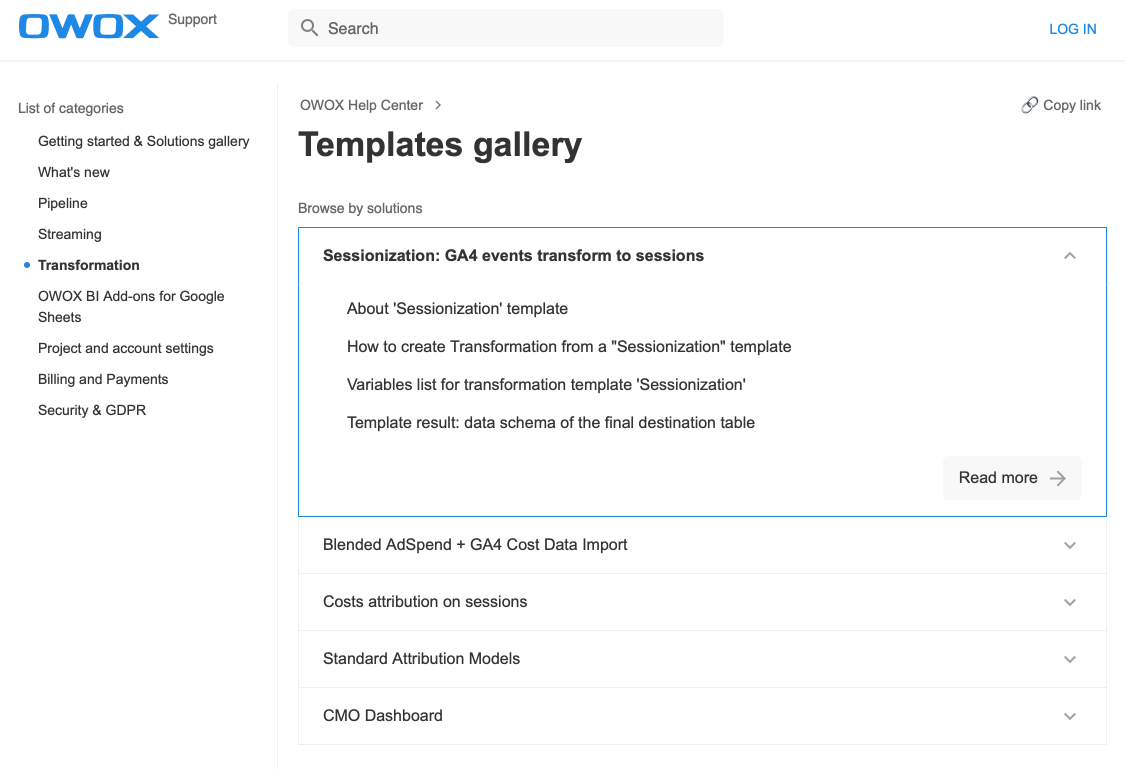 All the templates are organized in the "Templates gallery" category of our Help Center. Here, you can find detailed descriptions for each template, from its configuration to the data schema in the final BigQuery table.
List of available templates in the OWOX BI interface
To access the templates from the product interface, go to the Workspace page, click on "New", and then select "Transformation".
On the next screen, you will see a full list of available Transformation templates.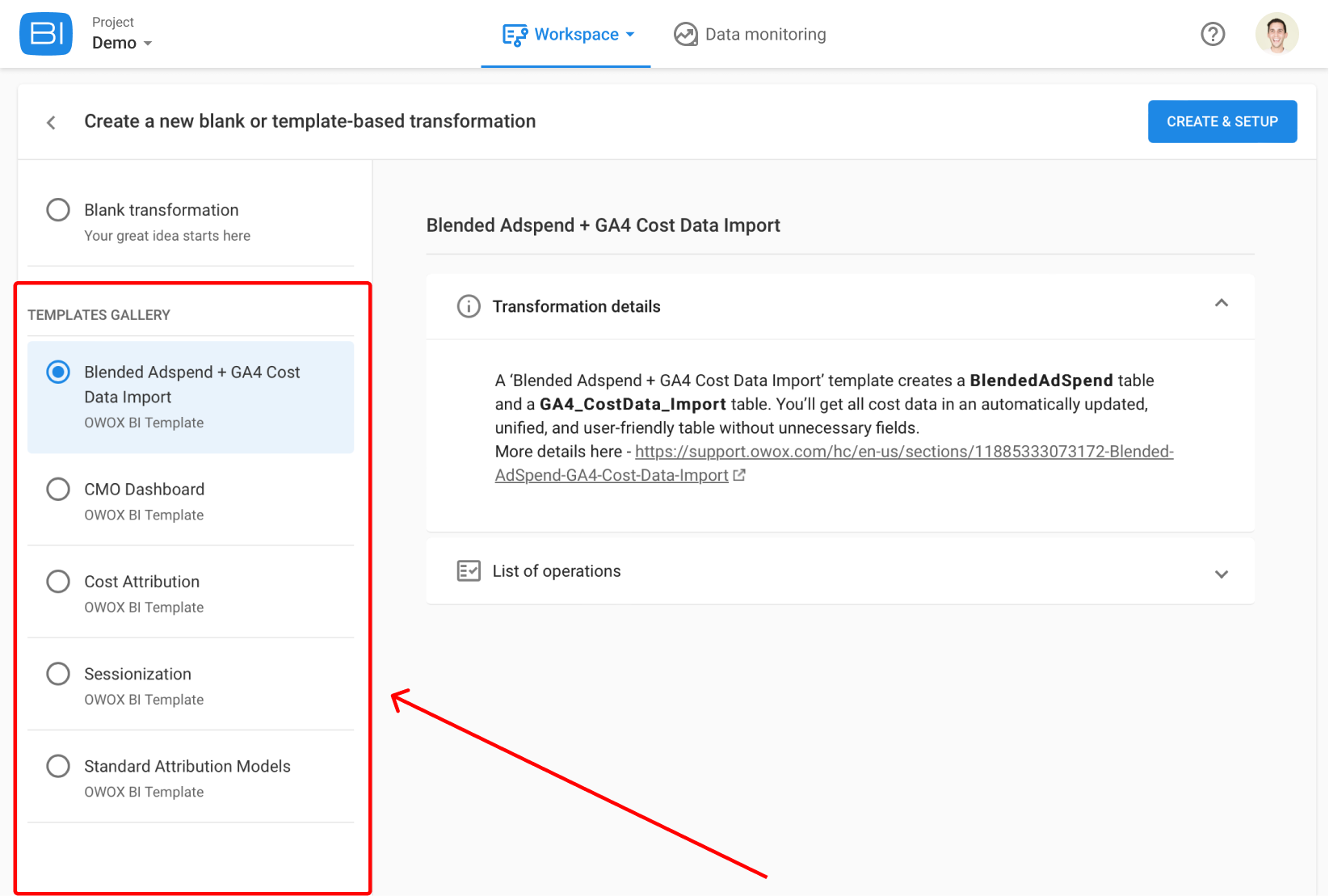 On the right side of the list, you will find a description of each template, along with a list of Operations and their descriptions.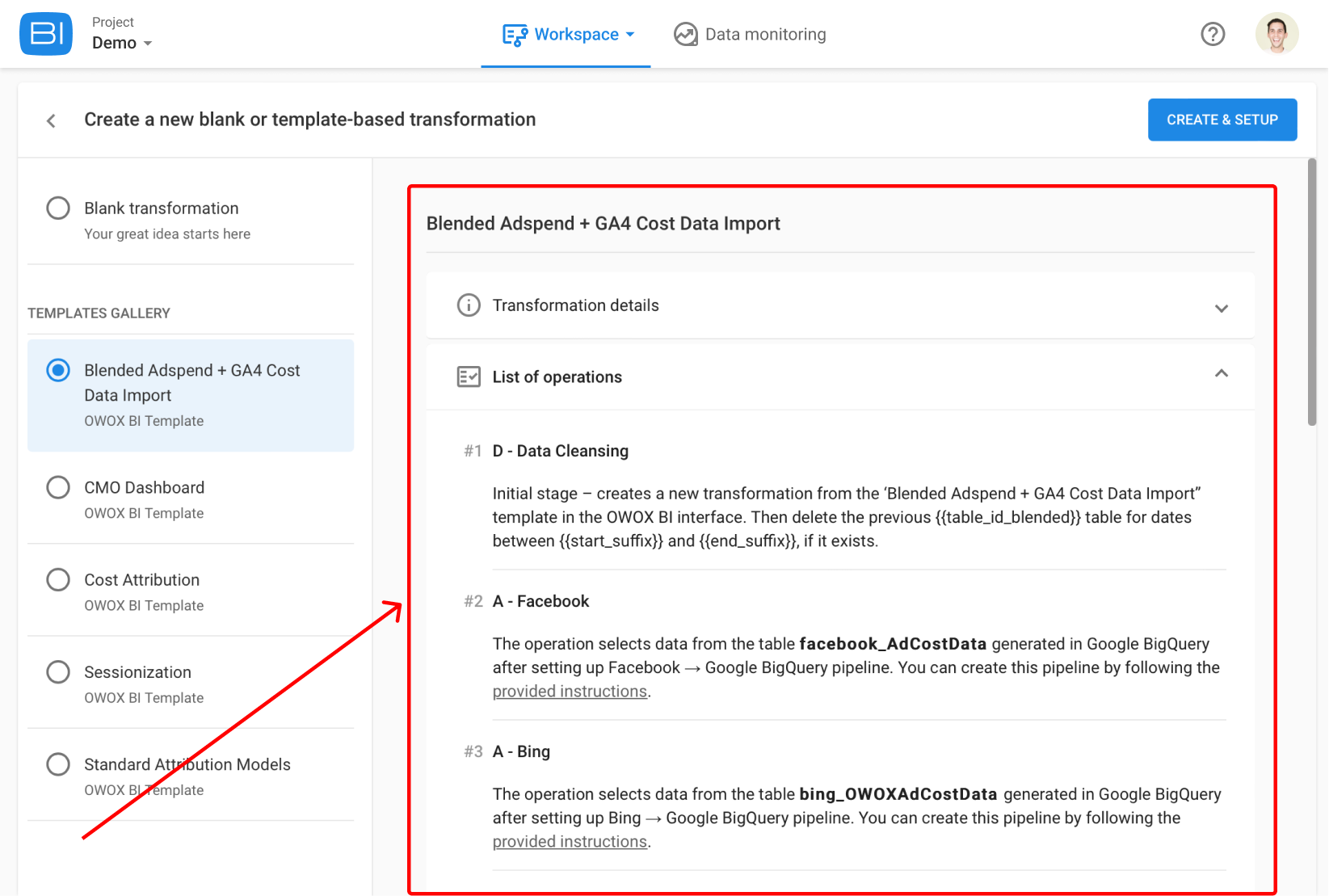 Creating new Transformations in your OWOX BI project
You can start using the templates by creating new Transformations in your OWOX BI project. Simply choose the template you want to use, configure it according to your needs, and then run the data Transformation. Once completed, you can use this data in your marketing reports.
Need Help?
If you have any questions about how to use a specific template or encounter any issues, don't hesitate to reach out to our support team at support@owox.com. We are here to help you make the most of OWOX BI Transformation templates and achieve your marketing analytics goals with ease.
Happy analyzing!