Follow these steps to provide access to the Service account in order to set up a pipeline from Google Analytics Universal API to Google BigQuery.
Step 1. Log in to your Google Analytics account and click Admin on the left-side navigation panel.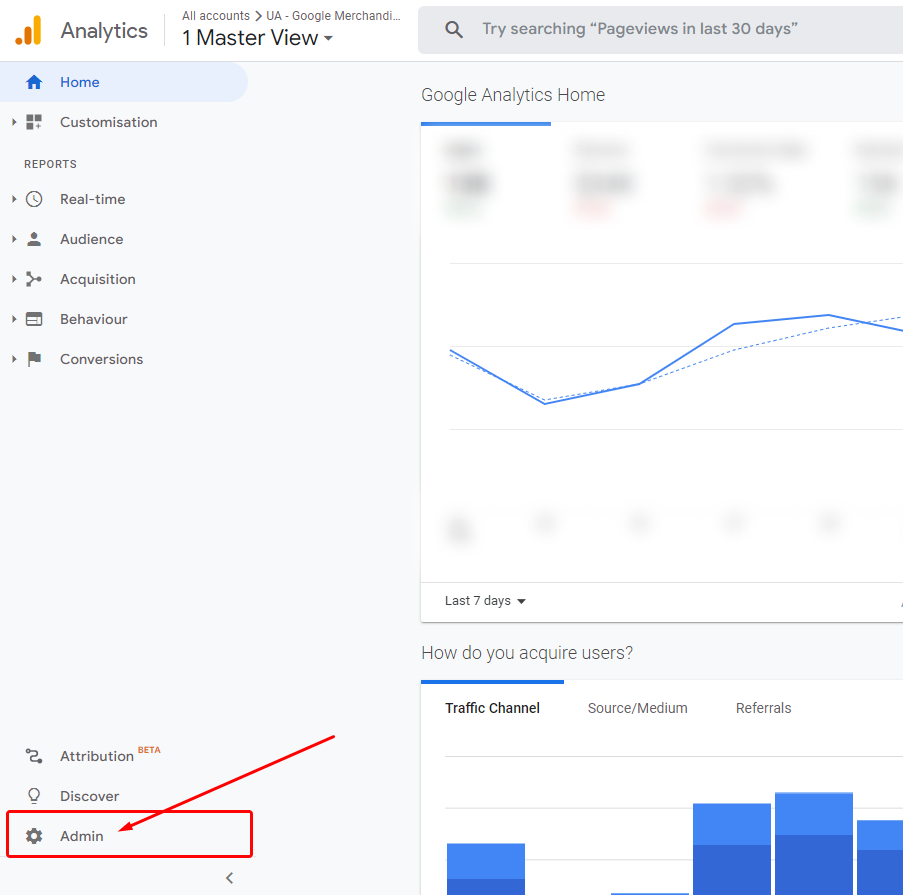 Step 2. Select Account, Property, and View (select Raw data view) from the respective drop-downs at the top of the page. Proceed to View Access Management as shown below: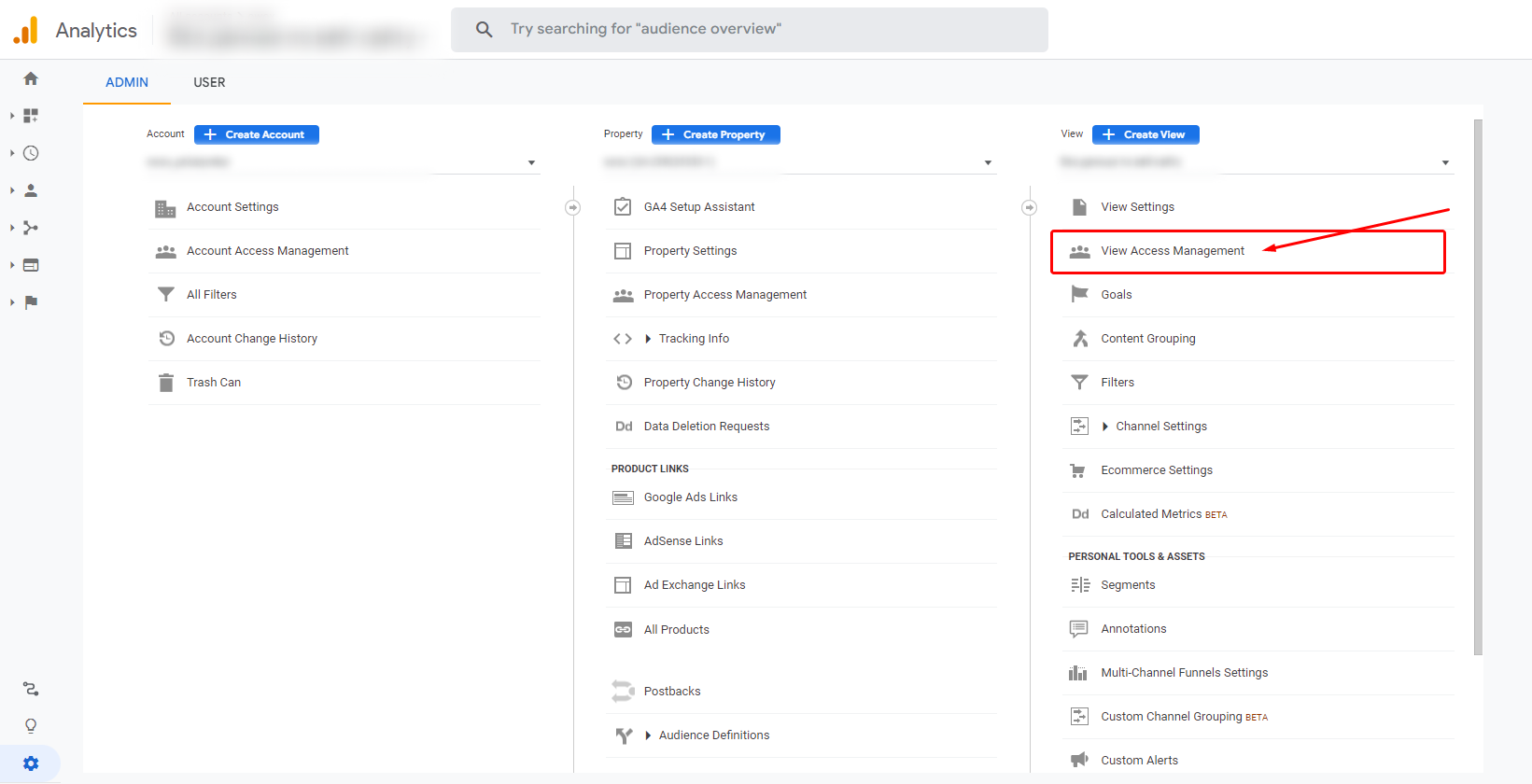 Step 3. On the View Access Management page click the blue plus sign button and select Add users.

Step 4. Get the OWOX BI Service account from your customer success manager. Insert the email address of the Service Account, select Viewer role, and click Add button: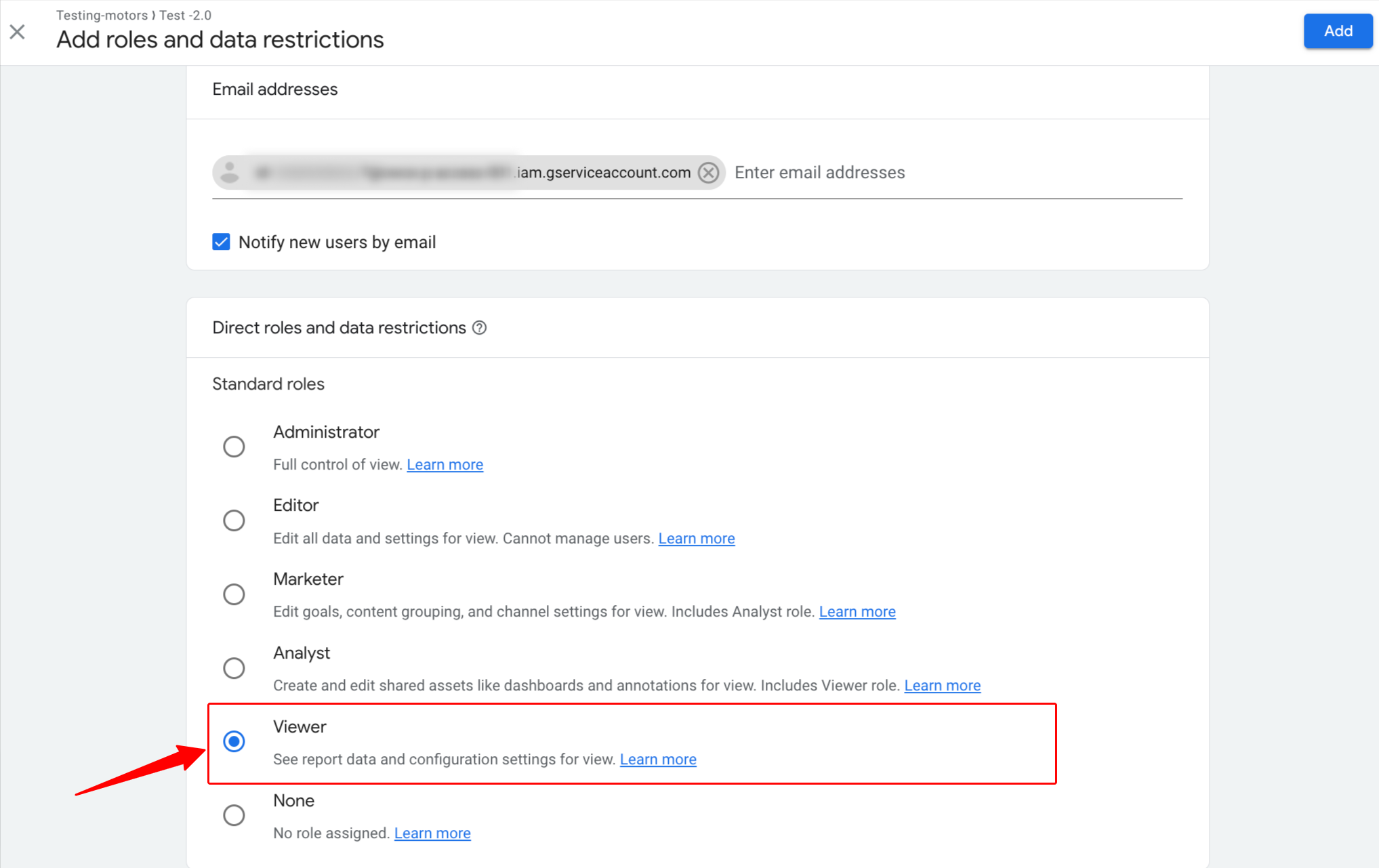 If all is done correctly, the Service Account email will appear in the Users list on the Property Access Management page.