Step 1. Go to openexchangerates.org website. Click "Sign up" on the main page.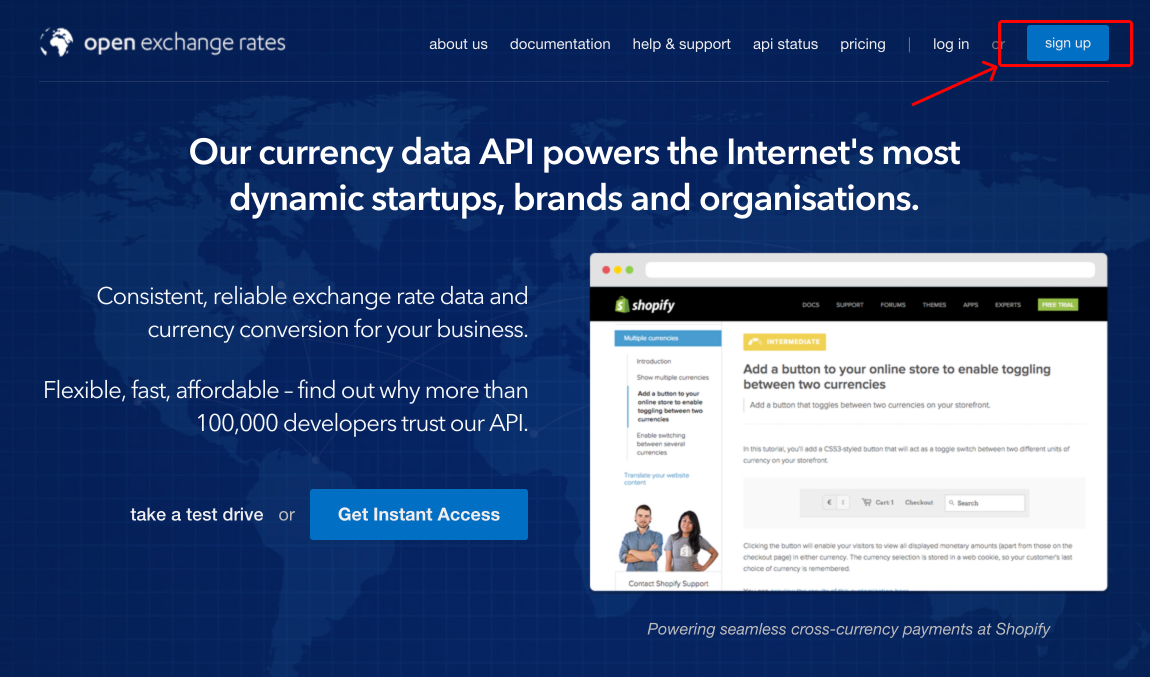 Step 2. If you only need exchange rates relative to the USD and up to 1,000 requests per month, you can choose the 'Free Plan'. With this plan, you will get access to 200+ currencies that are in the Open Exchange Rates database.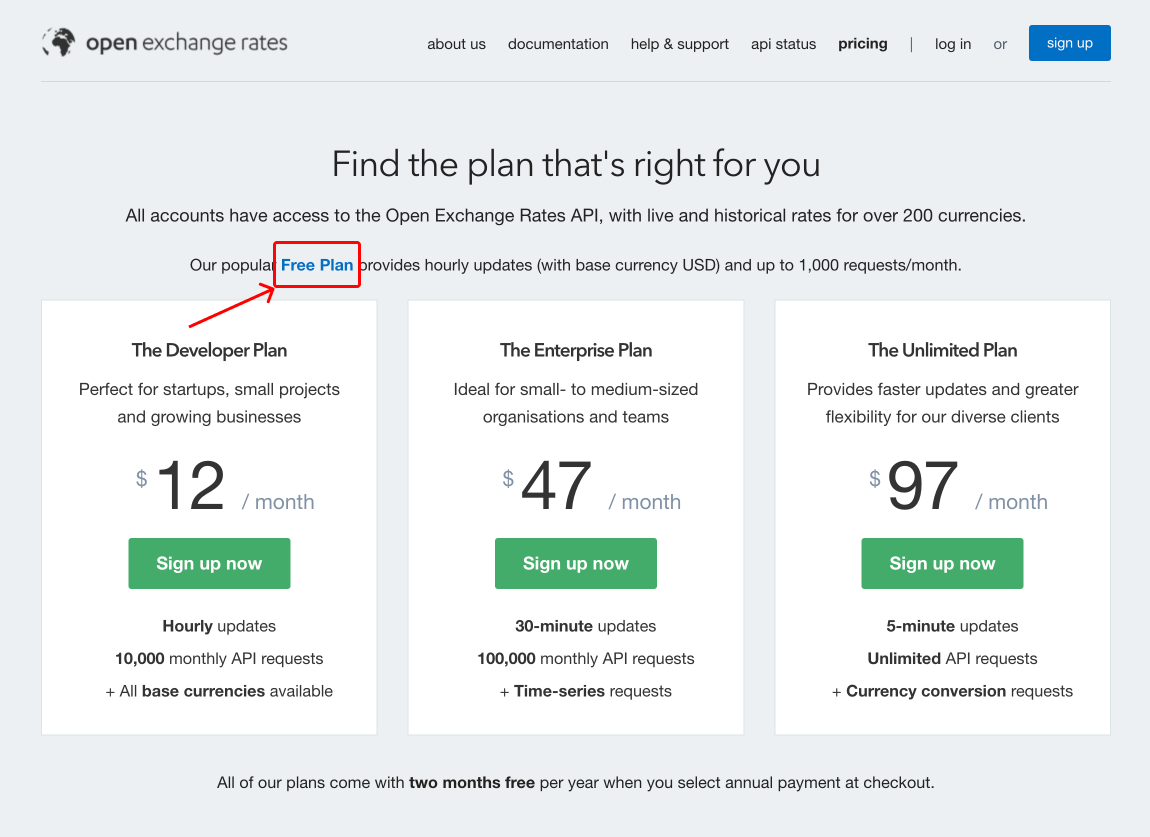 Step 3. Fill out the form and click the 'Continue' button.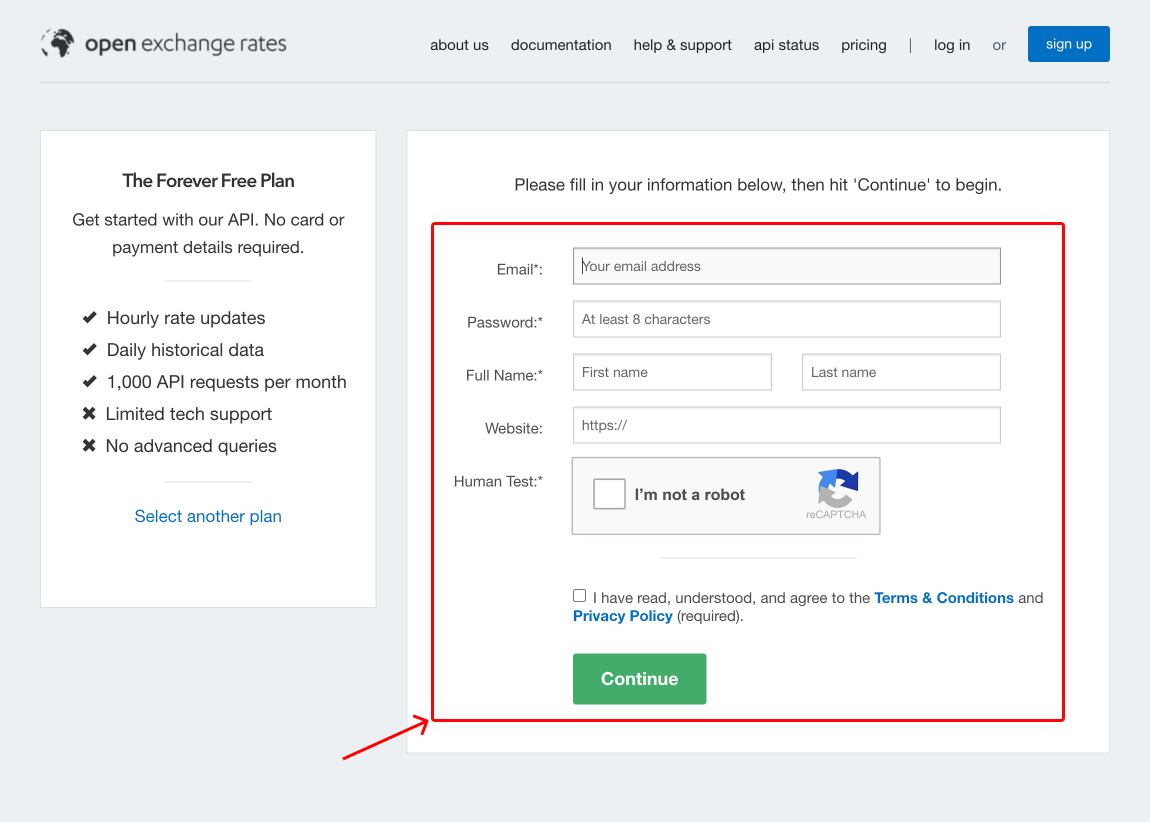 The following "Add backup contact information" screen is optional.
Step 4. You're successfully signed in. Go to the 'App IDs' page. Here you can find the API token. You may copy and use it in the OWOX BI pipeline settings.