To collect first-party data with compliance to ITP 2.2 requirements, OWOX BI allows you to collect user behavior data using a subdomain of your website (e.g., owox.your-domain.com).
Step 1. Add a new A-DNS record
Important!OWOX BI Streaming is not compatible with the Cloudflare proxy. To ensure accurate collection of first-party data (client IP address and geolocation) of the event origin and proper SSL provisioning and renewal on your custom domain, you must set the DNS records' proxy status to "DNS Only" in Cloudflare.
Go to your domain administration panel and add a new DNS entry with the following settings:
Name: owox
Type: A
IP address: enter the IP address you received from the OWOX manager
TTL: 1h
Step 2. Make sure the subdomain works as expected
Within 1-24 hours, the new subdomain owox.your-domain.com should resolve to the specified IP address. You can check it out at nslookup.io. If everything is ok, you will see the info below: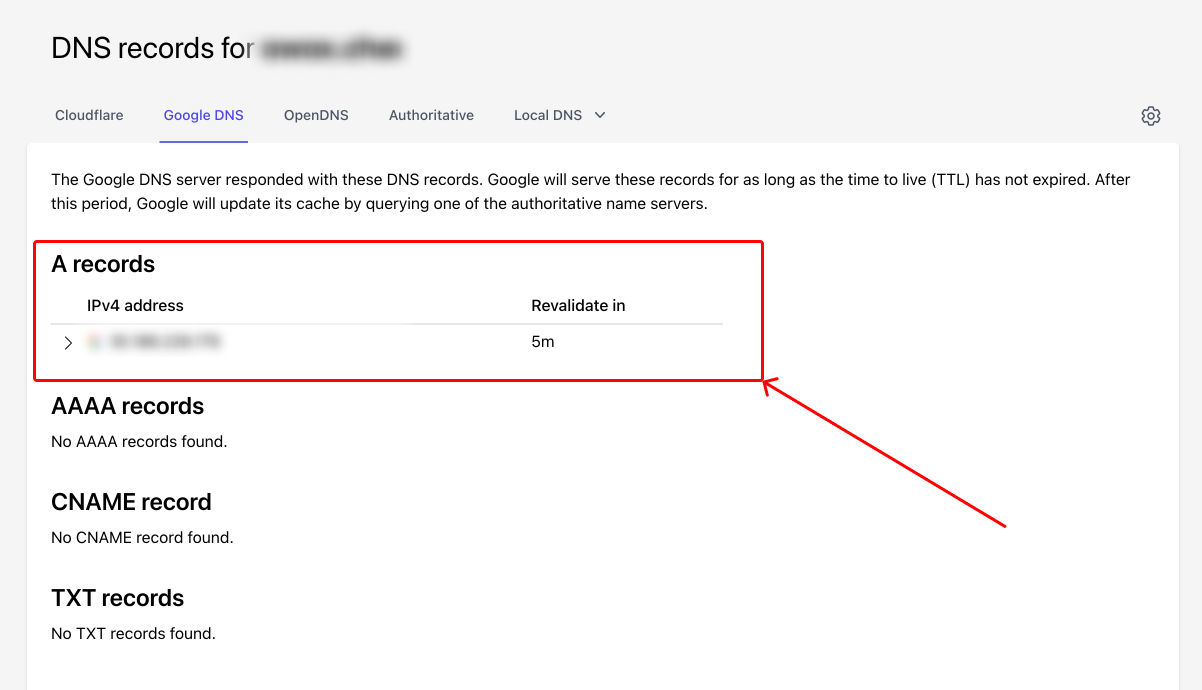 Step 3. Setting up data collection
According to the instructions for setting up OWOX BI streaming, specify the address of the access point with your subdomain (owox.your-domain.com) in the 'Server Container URL' field.